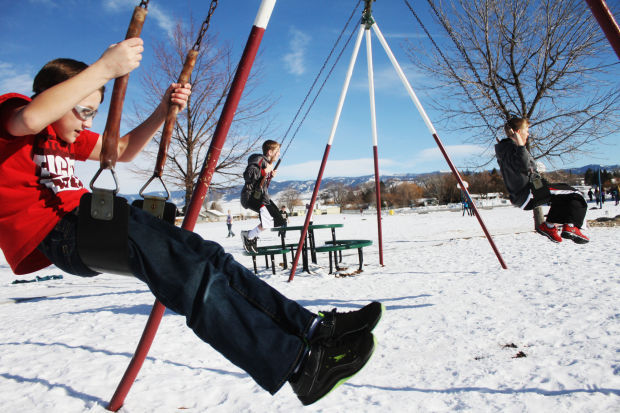 Hamilton School District Superintendent Tom Korst is recommending the possible creation of a new position, a districtwide director of education, and in turn eliminating one principal position within the district, a move he assured school board members would be cost-neutral.
The district is facing a projected $360,000 shortfall in next year's general fund budget, depending on what happens with the state Legislature, enrollment and various other factors.
In the next few months, administrators are also planning to consider several other cost-cutting options, including the closure of Grantsdale Elementary School, although any decision is still a long way off.
Korst said that the creation of the director of education position would allow the district to more effectively utilize available resources.
"What's gone on here in Hamilton is that a lot of principals perform central office-like duties in addition to being principal," he explained. "My goal is to consolidate those extra duties into that one position, and to do it cost-neutrally. We are looking at reducing one of our principals and having a central office person taking on duties, like that of the curriculum coordinator position. We have a curriculum coordinator now that is also the Grantsdale principal. A fair share of their time is being spent as curriculum coordinator, part-time.
"We have a special education coordinator and Washington Elementary principal. We have a Special Education Cooperative and we pay them a fair sum of money to administer special ed, and we would consolidate that and use the coop as it should be used."
The Special Education Cooperative is supposed to help support a school district that can't hire specialists, such as a full-time speech therapist, according to Korst. Small school districts such as Darby and Victor need to utilize the coop, but Hamilton might need to take advantage more in the future because they pay into the service and are allocated certain services, he said.
If Grantsdale Elementary, the smallest school in the district, were to lose the principal position one of the other principals in the district would be called in as necessary, Korst explained. In the past, Grantsdale has had a position such as a lead teacher instead of a principal.
"It's the state of affairs right now in Hamilton that we have a number of buildings that are spread out," Korst said. "We have three elementary schools, a middle school and the high school. That's five buildings. If you look at Corvallis right down the road they only have three buildings, a K-4, a 5-8 and a 9-12. Somebody has to be in charge of all these buildings, and you start to fractionalize these services.
"I think Hamilton is one of the few districts, maybe the only this size, that does not have a full-time administrator of some sort at this level. Corvallis has two, a curriculum coordinator and a student services director, I believe. They are also not the principal, and Corvallis is a smaller district than us."
Korst said he hopes people don't see the move as simply adding an administrative position.
"People are always going to see this as adding an administrator, but that's not the case," he said. "This should be a cost-neutral move. It will help improve programming and not cost anything extra."
Korst said Grantsdale principal Kathleen Dent would be given every opportunity to fill the new position because she is qualified and already does many of the duties.
Hamilton school board chairman David Bedey said that he thinks the plan would benefit the district.
"Our principals presently, besides running the school, also have significant district administrative responsibility, and that's the model we've had for years," he said. "But that detracts the principals from focusing on leading their schools, because it necessarily takes their attention away from that to perform their administrative functions.
"We want principals focused exclusively on leading their schools with the time available and without distractions. We think duties such as curriculum development, Title IX compliance, oversight of our relationship with the special education coop and a myriad other things can be handled by one person to free the other principals up. We are in the midst of thinking our way through it, but if it plays out the way I see it, it would lead to more robust leadership of our schools."
Bedey said that having one of the other principals in the district take on the role at Grantsdale wouldn't be unprecedented.
"It's not particularly unusual to do that," he said. "The current principal at Grantsdale already splits her duties. There would be provisions for someone to be on the spot. The idea is to have a more effective leadership structure to empower our principals to lead their schools and to do it in a budget-neutral way, which to me is a complete winning situation. Obviously there are people that might see it differently."
Korst said that he has looked at the math, and he thinks there should even be a slight cost savings.
"In Havre, where I was before I came here, the position is paid about $80-85,000 with benefits," he said. "I'm recommending right around $70,000 to $75,000. Our highest paid principal is the high school principal at just over $79,000, and most of the time a director of education gets paid more than most principals. This has to be taken along carefully and managed well."
Korst said the district will have a series of public hearings to take input about the proposal. He also said that the district has to plan for the worst-case scenario of funding, depending on what happens in the GOP-controlled state Legislature.
"With these fiscal cliff talks, if Title I gets cut 10 percent, we would lose between $50,000 and $60,000," Korst said. "You have to plan for it, because not planning for that 10 percent cut puts you in a real bind if it happens."
As for the possible closure of Grantsdale Elementary, Bedey said that is still only a discussion item but in the current state of the economy, every option has to be considered.
"That is one of the options that is going to be on the table when we go through a series of budget and strategy meetings," he said. "We have a possibility of a very large shortfall, assuming funding levels drop and because of built-in contractual obligations. The main idea is, let's see if we are using our resources in the best way we can to meet district goals. Let's make sure we are devoting the resources we have to the best possible use. Every time you do something you are leaving something else out. Let's do the best we can to meet our highest priorities."
The next budget and strategy meeting for the Hamilton School District will be held Jan. 28 at 6:30 p.m. at Daly School.