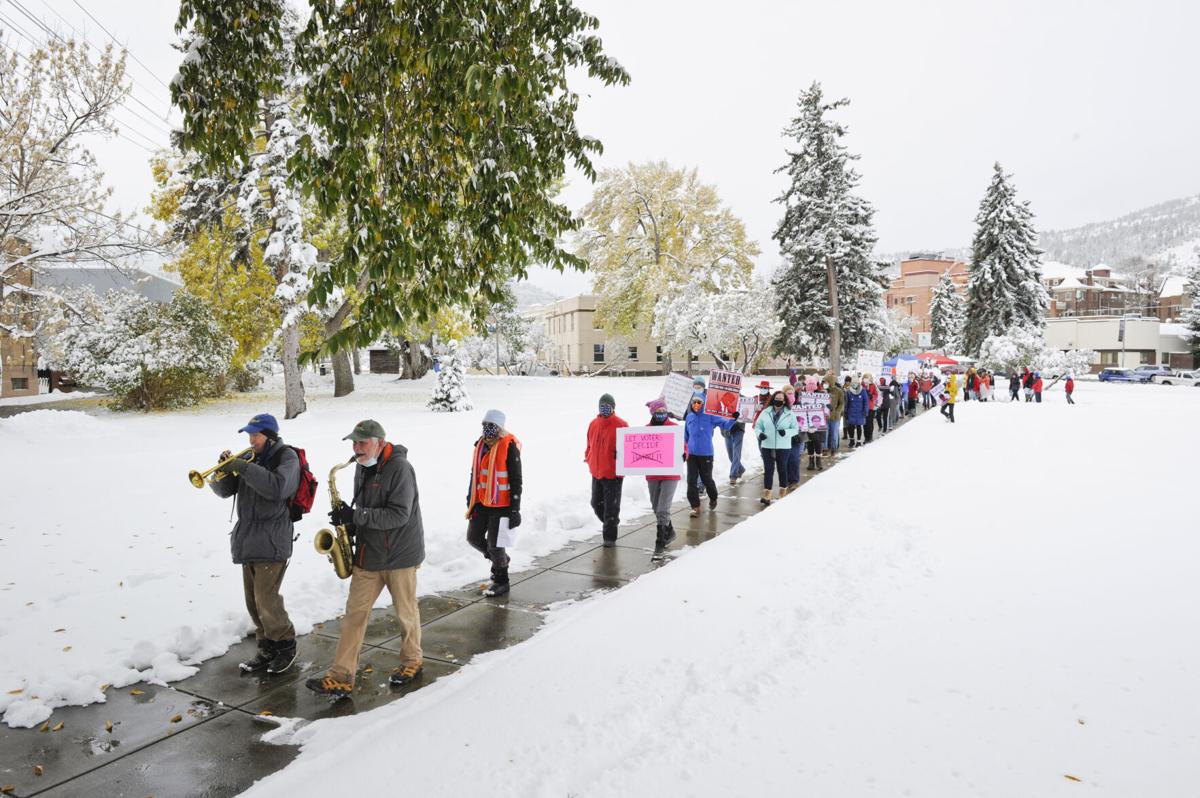 Roughly 80 people braved Helena's first snowstorm of the season to attend Saturday's Women's March.
The political rally took place at noon Saturday at Women's Park in downtown Helena. Public Health Officer Drenda Niemann confirmed the organizers submitted a plan to adhere to COVID-19 guidelines that was approved by Lewis and Clark Public Health.
Organizer Rebecca Johnson said even with the inclement weather, the march was never in doubt.
"You can't cancel these things," Johnson said. "Once they're set in motion, you have to do it."
Speakers shared concerns about the federal government's response to the COVID-19 health pandemic; a right-leaning Supreme Court that could roll back provisions of the Affordable Care Act and Roe v. Wade; and voter suppression in the forms of aggressive purging of voter rolls, shuttering of polling locations and voter registration restrictions; among others.
Ryann Thomas, an 18-year-old Montanan and student at the University of Arizona, spoke to the attendees about her recent COVID-19 infection.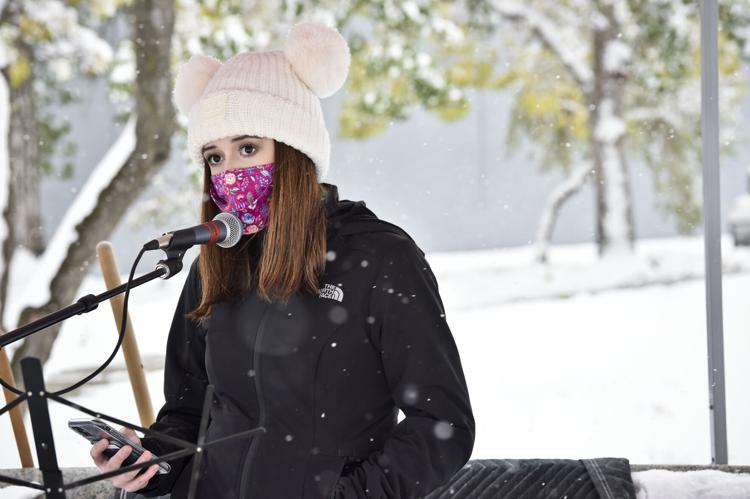 "Of course I was going to speak on it," Thomas said in an interview. "It's really important for the ballot this year too."
She told the crowd this election will determine the future of health care in America.
"As a first-time voter, a first-year adult and the first person in my family to have COVID-19, this is everything," Thomas said during her speech. "The Affordable Care Act is a safety net that Americans need, and health care should always have been a right."
Helena resident Akilah Lane said she hopes the rally inspires others to voice their concerns by voting.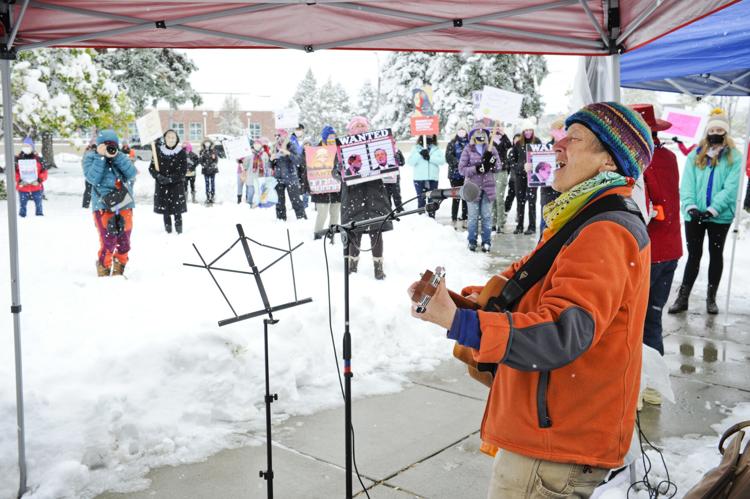 "Not everyone wants to march. Not everyone wants to speak at rallies. Not everyone is political," Lane said in an interview. "But nonetheless I think everyone has an opinion about the way the country is being run one way or another, and voting is one way to privately act in line with your opinions."
Following the speeches, the group staged a mock arrest of GOP members, including Republican Sen. Steve Daines.
Then a trumpet and a saxophone player led the attendees on a march to Daines' Last Chance Gulch office and back to the park.
Along the route, Helena resident Katie Knight said the solidarity of the event was energizing.
"I feel way better than I did before I came," Knight said. "When I'm here with a community of people who are activated and concerned, then I have more strength to go on."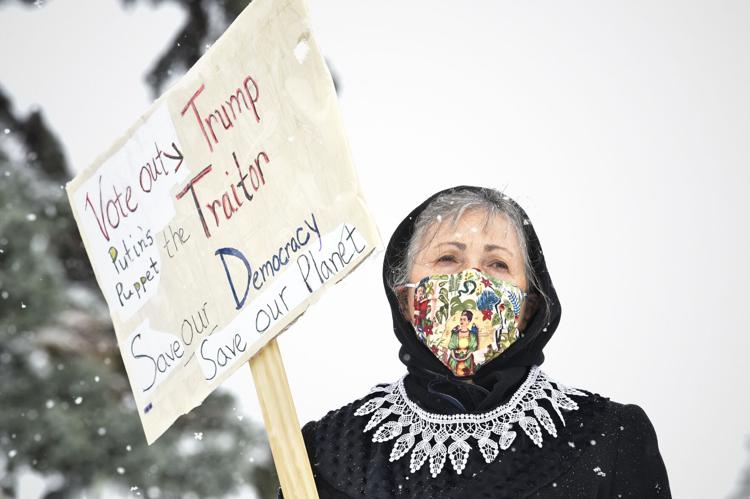 As the line of people trudged through the slush along Last Chance Gulch, a Capital City Tire and Auto Service employee who had run out to the edge of the business' parking lot asked the marchers what the protest was about.
"Health care," Knight replied back. Then to her fellow marchers, "The climate. Voting rights. What isn't it about?"
Johnson said the rally was an attempt to break through the clatter of special interest groups and big money donors.
"If we have that united strong voice, we can change the way things are currently happening in our country," she said. "These are people who want to come together and solve problems and move our country forward instead of backward."