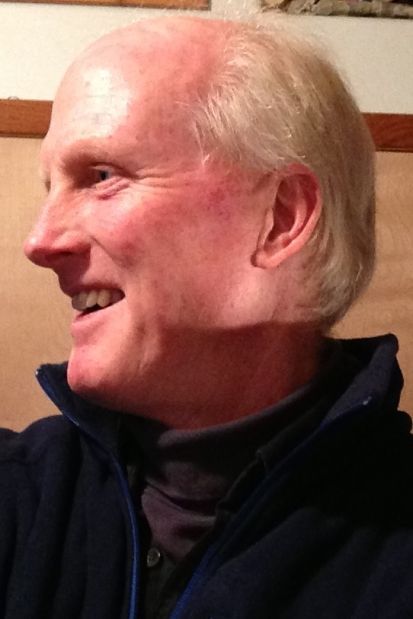 HELENA – If a Hot Springs man has his way, the Montana Legislature would be evenly divided by gender in the future, with 50 percent men and 50 percent women in each chamber.
John Marshall this week submitted a proposed constitutional amendment for the 2014 ballot to require both houses of the Montana Legislature to be 50 percent men and 50 percent women.
The current Legislature has 108 male and 42 female members. Women make up 28 percent of the total in both chambers.
Marshall submitted his proposal to Secretary of State Linda McCulloch's office on Tuesday. It now goes to the Attorney General Tim Fox's office for legal review and the Montana Legislative Services Division for language review.
If it passes legal muster, Marshall can begin gathering signatures. He will need more than 48,000 signatures of registered voters to qualify for the ballot, plus meet some district signature requirements.
"Let's be the first state in the nation to set quotas by gender," he said in a phone interview. "We'll catch the attention of the nation. It will benefit the state economically, socially and culturally in the future."
He likened it to Montana electing the nation's first congresswoman when Jeannette Rankin won in 1916.
Marshall, an online businessman and writer, said he proposed the idea for several reasons.
"We'll be a better state and have a stronger government and have a stronger democracy," he said. "The states were originally set up to be laboratories in the experiment of democracy. We can do all kinds of things. Why not be an experiment in that case and further the ideals that were set at the founding of the nation in helping democracy grow and prosper?"
He quoted U.S. Sens. John McCain, R-Ariz., and Mark Pryor, D-Ark., who said the recent partial government shutdown wouldn't have ended, except for the work of female senators.
"Women are better at sitting down and negotiating and compromising and coming up with legislation than men," said Marshall, an unsuccessful Libertarian candidate for the state Senate last year.
No equal gender representation requirements exist for any state Legislature or the U.S. Congress.
Women make up an average of 24.2 percent of the membership of the 50 state legislative bodies, according to the National Conference of State Legislatures. Colorado and Vermont lead the way with 40 percent of their legislators female.
Marshall, who turned 59 on Tuesday, said he always likes to do something interesting on his birthday. On Nov. 5, 1872, he said, Susan B. Anthony voted in the presidential election when women were prohibited from voting. She was later arrested and convicted of illegal voting.
He said that Rwanda, after its bloody civil war, in 2003 passed a provision that 30 percent of the members of its parliament had to be women because so many men were killed or were jailed. In 2001, France passed law requiring all parties to offer an equal number of female and male candidates in certain elections.
Asked about Marshall's proposal, Rep. Franke Wilmer, D-Bozeman, said, "I don't think Montana or the United States has the political culture to support mandates like that. We're free to have our biases."
However, Wilmer, a political science professor at Montana State University, said about half the countries in the world have some kind of electoral quotas, whether for gender or race. Those quotas have radically and positively changed a number of countries, she said.
"The public discussion this would generate would be very interesting," Wilmer said.
Rep. Pat Ingraham, R-Thompson Falls, opposed the proposal.
"You need willing hearts that are willing and able to do it (serve in the Legislature)," she said. "You can't legislate that heart. You have to have to have that heart and commitment. I just don't think mandating those things are a wise decision."
Chuck Johnson is chief of the Lee Newspapers State Bureau in Helena. He can be reached by email at: chuck.johnson@lee.net or by phone at (406) 447-4066 or (800) 525-4920.