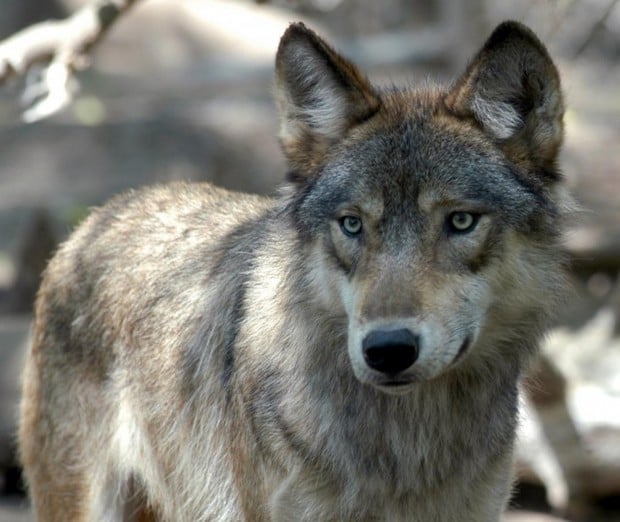 BOISE, Idaho — Lawmakers voted 49-16 on Friday to direct $2 million to help kill problem Idaho wolves, over objections from Democrats who say it's a poor use of the money. The vote sends the measure, backed by Gov. C.L. "Butch" Otter and livestock producers, to the Senate.
Idaho has 118 packs and about 680 wolves, according to 2012 figures. This wolf control fund's proponents argue existing measures by federal trappers and hunters aren't enough to tackle wolves that prey on sheep, cattle and elk herds coveted by hunters, so this fund is designed to help pick up the slack.
"We must maintain the pressure we have put on wolves just to maintain the population we do have," said Rep. Marc Gibbs, R-Grace and the bill's House sponsor.
The livestock industry and Idaho Department of Fish and Game would each chip in $110,000 to the fund.
According to the bill, it would be overseen by a five-person board that includes the directors of Fish and Game, the Department of Agriculture, representatives of hunting and livestock groups, and one at-large member appointed by Otter, possibly from an environmental group.
Foes, including Democratic Rep. Ilana Rubel of Boise, told lawmakers that the bill disproportionately directs precious taxpayer resources toward killing wolves. Rubel called it an irresponsible approach regardless of whether lawmakers viewed wolves as "beautiful furry creatures or relentless killing machines."
All the scientific evidence she's seen from actual biologists at the Idaho Department of Fish and Game shows that Idaho's wolf population is declining, Rubel said.
For instance, officials say there were 683 wolves in the state at the end of 2012 and preliminary numbers for 2013 point to populations falling below 600, following a successful season of hunting and trapping.
Rubel pointed out that a state advisory group tasked with developing wolf-control alternatives last year only asked for $400,000 — not $2 million that's in this bill.
"The numbers are on a downward trajectory," Rubel said during floor debate. "In light of that number, I don't see the justification to give five times the amount requested when we have 39 school districts that can't keep the lights on five days a week."
Wolves in Idaho, ever since the days of their reintroduction in 1995, have been a sore spot, with many complaining they were foisted upon the state by the federal government over objections from ranchers and others.
The rangy predators were removed from the list of species shielded by the Endangered Species Act by Congress in 2011, and Idaho is now in charge of managing them at a level where the federal U.S. Fish and Wildlife Service doesn't intervene to reintroduce protections.
Groups, including Defenders of Wildlife, which led the legal fight to keep wolves listed, argue this $2 million fund is a sign that Idaho will do everything it can to kill as many of the predators as possible.
Not so, says Gibbs, who insists the goal remains to keep federal managers at bay.
"Who has worked on this bill, or supports this bill, believes you should eliminate wolves from Idaho," he said. "We do not want to see wolves return to the Endangered Species Act, as you can well imagine."
Still, the angst and anger over these predators remained prominent, as exhibited by Rep. Ken Andrus, a sheep rancher and Republican from Lava Hot Springs who suggested passing the hat to collect funding to install an enormous enclosure around Wyoming's Yellowstone National Park, to Idaho's east, where wolves would be fenced in.
"We could see how nature takes care of its own," Andrus said. "The more I think about it, the more I think we should do this."