MALTA—There was hay to be had, or at least Mike and Nancy Ereaux hoped there was. A friend with winter wheat, seared by drought and chewed to the nub by grasshoppers, had given up. The ranch couple was welcome to swath what remained and take half for themselves.
The Ereauxes set out with a swather and rake, knowing their chances of catching stubble were no better than a sharp razor's odds against a clean-shaven face. The only thing certain: in the winter to come, there will be cows cold and hungry, bellaring for breakfast.
"We gave it a good try, but we gave up because we were only getting about a half ton an acre and our share was half of that," Nancy Ereaux said of the hay job. "Then we got a call about a fire a few miles north. We shut down, ran and got our pumper, and tried to get our cows out. The fire burned a good share of what we had leased."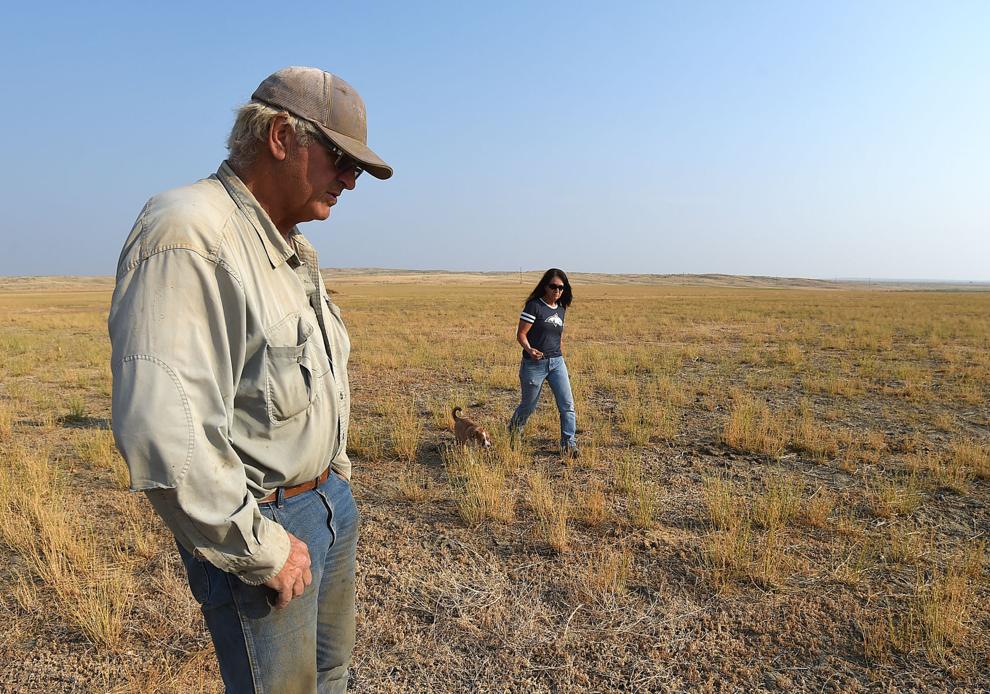 In the worst Hi-Line drought of at least 30 years, one in which this land has all but given up, the heat steals green from the landscape like a flame drawing wax from a candle. The grasshoppers take the rest. Eleven of the first 25 days of July have been 100 degrees or hotter, reoorted National Weather Service in Glasgow. In June, a month when temperatures rarely top 90 degrees, nearly half the days crossed the mark. There's been 5.52 inches of moisture in the last 10 months. Statewide, July 2020 through June 2021 was the second driest 12 months in 127 years of Montana weather data, according to the National Centers for Environmental Information.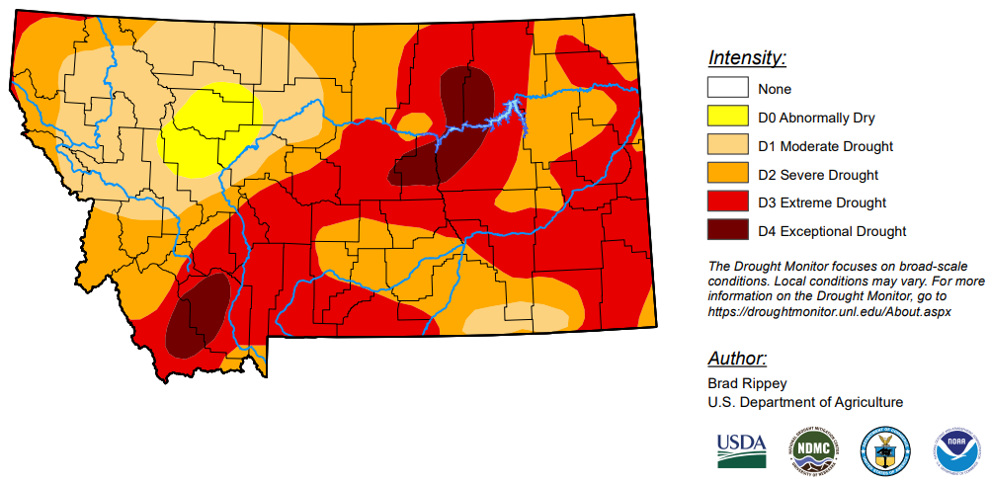 In places, this landscape resembles a beige, barren winter. The long rows of trees and shrubs planted for windbreak have no leaves, chewed off weeks earlier by a grasshopper swarm so large it registered on weather radar as a 170-mile-long thundercloud.
Everyone has at least one before-and-after shot of hopper decimation on their mobile phone. Nancy Ereaux's is a field green one day, and bare earth 48 hours later, as if it had never been planted. Marko Manoukian's clip displays a green, knee-high ticker tape parade of fluttering grasshoppers as Manoukian walks into a spring wheat field being devoured. Manoukian, a Montana State University extension agent in Phillips County, said that six days after the video was taken, there was nothing left of the crop.
"Here's the collar of the spring wheat. That's all about all that's left," Manoukian said. Between his fingers, he held a 4-inch-long plant, more root than stem.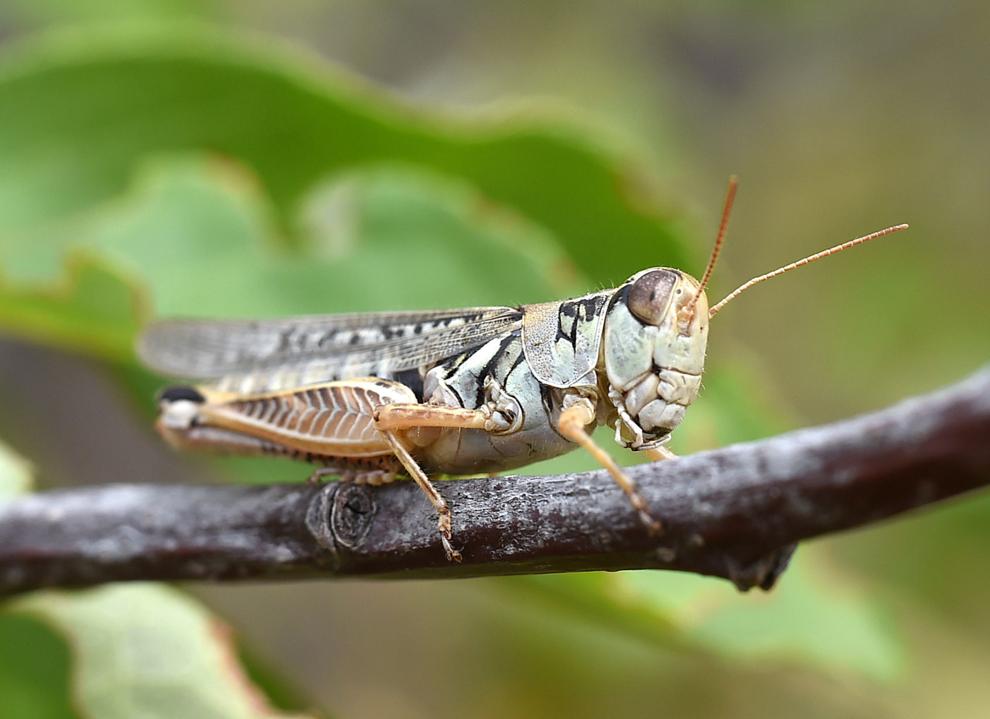 Just your standard, lesser migratory grasshopper, Manoukian said. That would be a Melanoplus sanguinipes hopper, in the parlance of those who study such things. It's not much to look at, but the insect has a knack for leaping straight into the wind and riding the currents thousands of feet into the air. It's the kind of performance that made grasshoppers the rock stars of social media after the National Weather Service in Glasgow posted the radar image of the insect cloud.
This year's U.S. grasshopper problem stretches 300 miles diagonally across Montana from Malta southeast to Ekalaka, appearing like a throbbing red thumb on the U.S. Department of Agriculture hazard map. The U.S. Animal and Plant Health Inspection Service has flown 678,000 Montana acres, the most of any state. The crop dusters spray a chemical that gives the insects soft, misshapened shells as they molt through six exoskeletons.
There were a few stragglers in this spring wheat field, grasshoppers gnawing roadside silver sage, taking anything overlooked by the insect horde. The scene plays out in the shadow of the white, clapboard Scandia Lutheran Church, a century-old temple built by immigrants who without modern machinery fought hoppers six days a week, only to read about them in Judges and Leviticus on the seventh. The settlers are gone. The hoppers remain. This horde has moved north toward a wide spot known as Swede Square. In the distance, the outer edges of a grain field were showing signs of being devoured.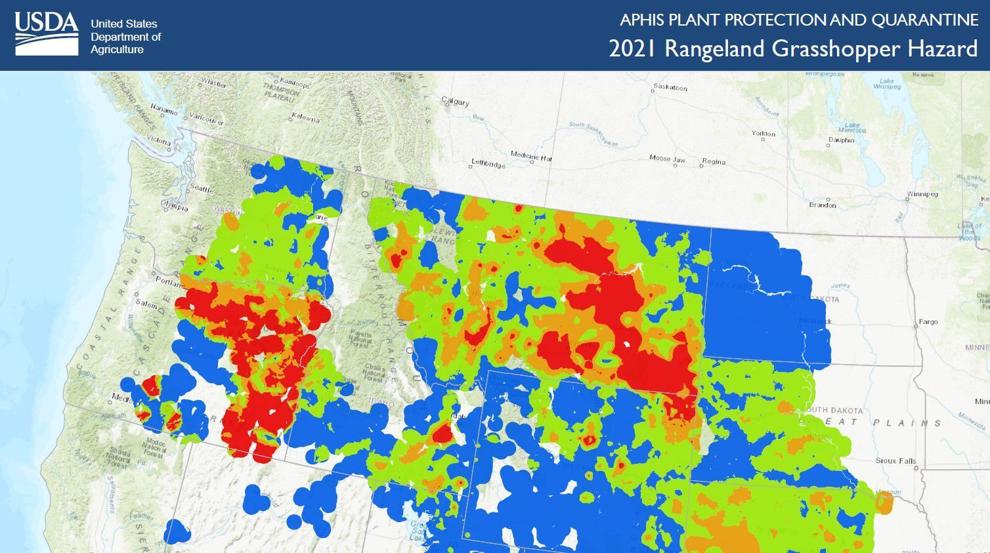 Where there are Russian olive trees, the branches are bare. Same with the caragana, chokecherries and junipers. Where flax grew, the grasshoppers ate everything but the seed, leaving nothing to support the part crucial to the farmer's fall paycheck.
"When they put this crop in, it was going to be tough this year, just on moisture," Manoukian said. There had been hardly any spring rain since the flax went in the ground. "Then you take all of its leaves and it's sad. It's going to be unable to make a living."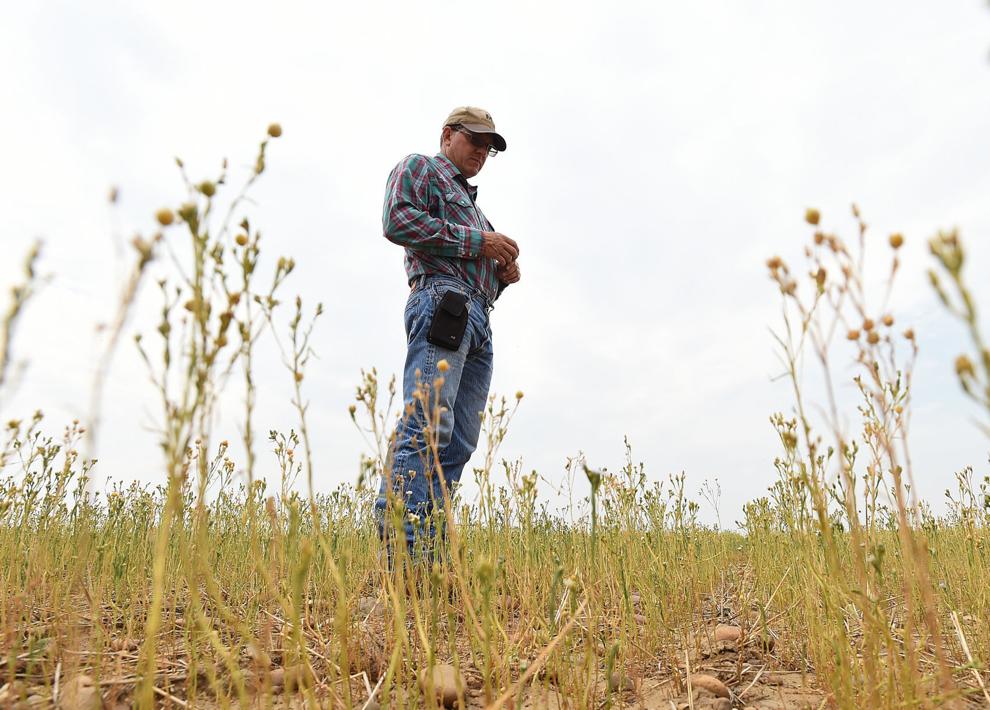 There will be money left this year in the fields of Eastern Montana, sown in the spring in hopes of a payout increasingly unlikely to come. In the northeastern corner of the state where durum is king, 95% of the crop is rated poor to very poor by farmers reporting to the USDA. Only 13% of the state's entire spring wheat crop is rated better than poor. But 45% of those acres are in the northeast, anchored by Glasgow where in some areas the crop stands less than a foot tall, a good indication that early in life the wheat stopped growing upwards and instead put all its energy into producing whatever seed it could, the next generation. It will be tough to combine such a short crop without harvesting rocks and damaging equipment.
The July 12th Crop Production report from USDA has Montana harvesting 1.7 million acres of wheat, which is 200,000 fewer acres than farmers planted. The numbers say nothing about yield. 
The big statistic for the ranchers in this part of Montana is the poor quality of the state's pasture land, which is 91% poor to very poor.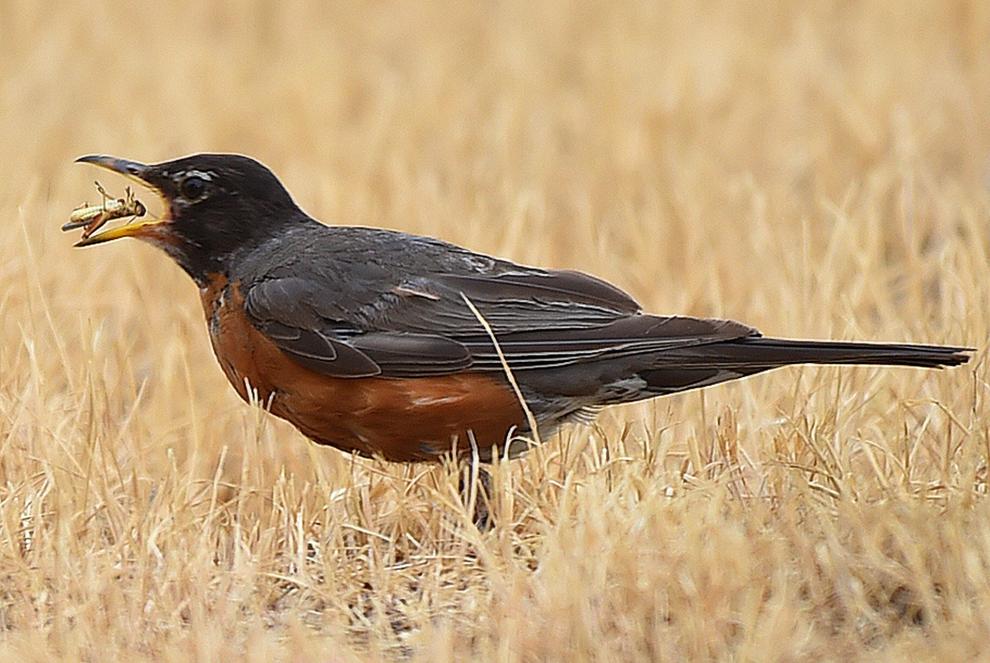 When stepped on at Ereaux's place, the alfalfa crunches like potato chips. The crop was too far gone after hoppers chewed all but the first few inches of stem. There were a few Tic Tac-sized leaves poking around the stem of the plant. Nancy Ereaux plucked a leaf, rolled it between her thumb and index finger, then gave it a smell.
"Fireweed," she said, turning to her husband, Mike, a plant scientist by education, before concluding that a second opinion was unnecessary.
The Ereaux ranch on the Double O, an operation southeast of Malta, about halfway between the town and where the Missouri River swells with water backed up by Fort Peck Reservoir. Nancy's older sister, Vicki Olson, lives here with her husband as well. It's a ranch Nancy's grandfather relocated to after his original homestead was submerged by the creation of Fort Peck in the 1930s.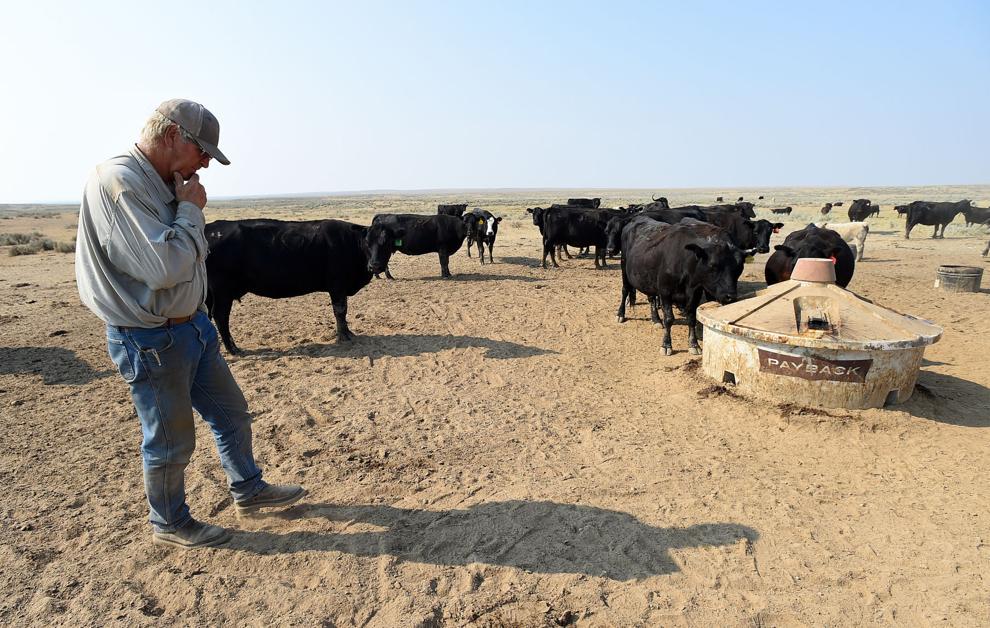 The land offers little room for error. In this part of the state, it takes 50 or more grazing acres to support a cow and her calf for a year. You can trim the acreage down by supplementing hay, but there's little to be done about water. There's less than 12 inches of rain a year here. So, ranchers cut stock ponds wherever a long crease in the landscape gathers rain and snowmelt.
Keeping cattle watered requires a pond about every half mile, said Mike Ereaux. Knowing this, the ranch threaded miles of polytube below ground to water stock tanks from a nearby well about 800 feet deep.
This spring, when many ranchers were fearing bad drought liquidated herds, the Double O held back. They had hay in reserve and thought there was enough pasture to see them through summer. But it hasn't been easy. For the first summer ever, the Ereauxes are using a liquid supplement to take the pressure off their pasture grass and keep cattle healthy.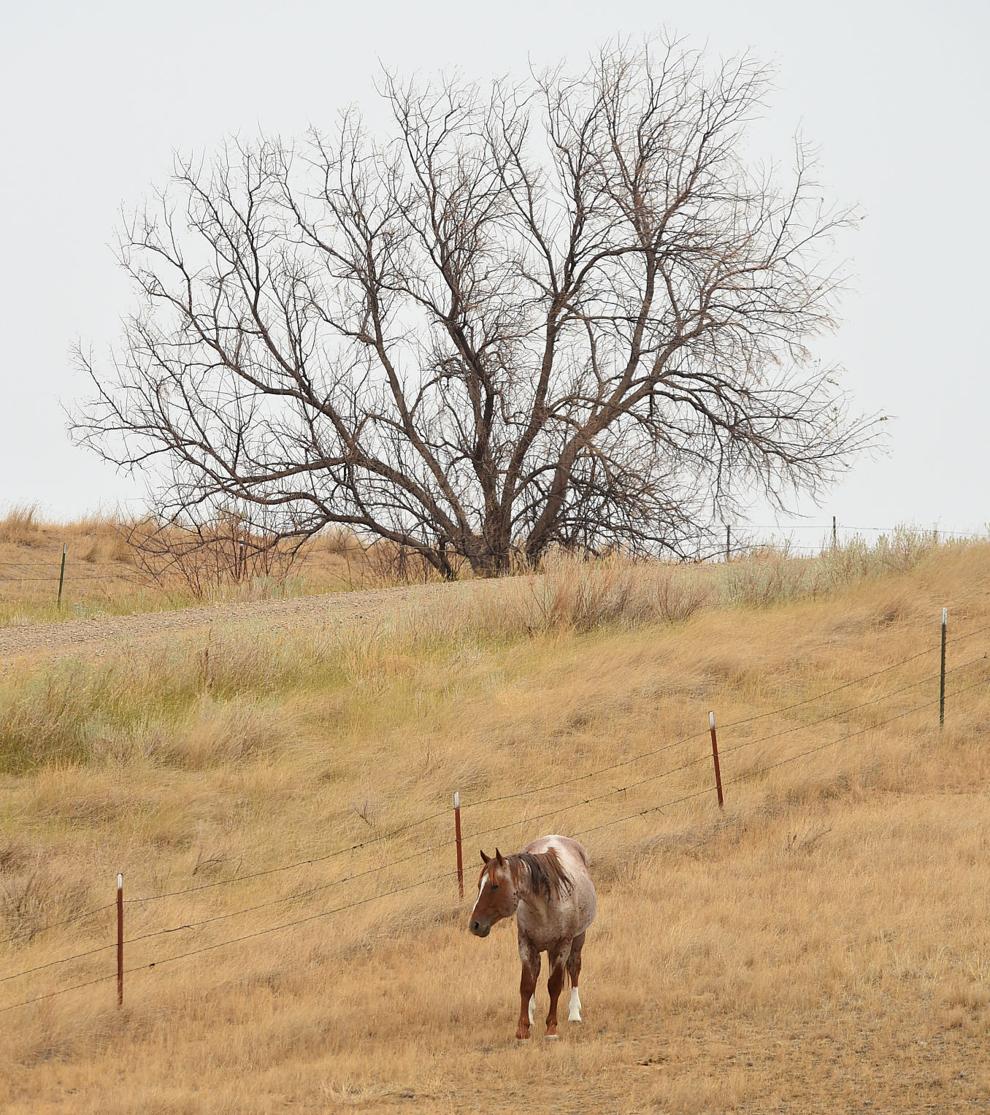 "You don't want to overgraze, especially now," said Mike Ereaux, who rotates cattle through several pastures to give the land a break.
"You look at the grass you have and you try to take half and leave half."
From the dry earth, the cattle kick up dust as fine as flour. There's a risk of dust pneumonia where the animals congregate and a host of problems along the shrinking watering holes where the animals drink.
"There are so many costs to drought that people don't think about," Nancy Ereaux said.
A calf won't milk on muddy udders, which a cow is likely to have after wading belly deep in gumbo for a drink. There's a risk of salt levels concentrating in the water as a pond diminishes to a mud hole.
A pond is an oasis for any animal on the plains and, when water recedes, there are dangers. Midges hatching in the mud bottom can carry epizootic hemorrhagic disease, which looks like bluetongue and can kill deer. The risk is greater when thirsty animals crowd watering holes.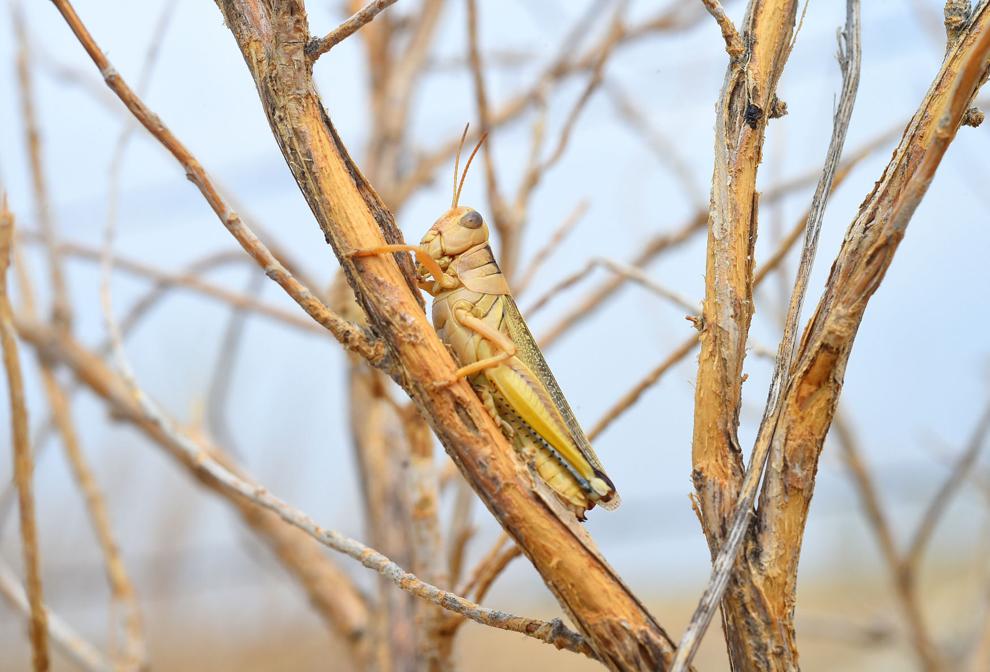 "That's my future fear. Because we have so many more concentrated individuals, and their systems are more stressed. That EHD does rear its ugly head again, that the impact is going to be that much more great," said Brett Dorak, a Montana Fish, Wildlife and Parks biologist.
There are three sources of water for wildlife. Plant moisture is the first, but also hard to find as grasses dry out. Water bodies are second. Water converted from plant carbohydrates is third. It isn't easy to stay hydrated, Dorak said. A doe antelope needs three, maybe four, liters a day to product milk for her fawns. Lately, fawns are hard to come by.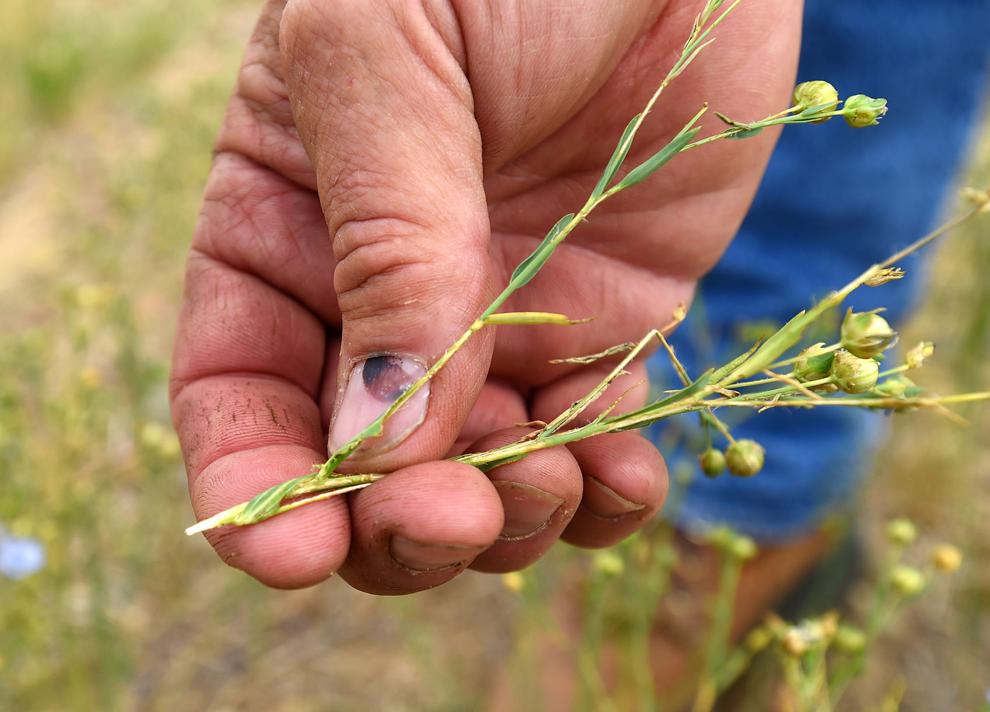 "The fawn-doe ratio has been pretty low. When you look at the water requirements for a female for lactation, it's very, very expensive to her energetically," Dorak said. "I'm thinking that this drought has substantially increased fawn mortality."
At some point, the animals move on. Even the leopard frogs and painted turtles that occupy the stock ponds hit the road.
"My brother in-law told me a couple weeks ago he was hauling a hay trailer down our two-track and saw a turtle walking down the road," Mike Ereaux said. "He said, 'I should have gave him a ride.'"