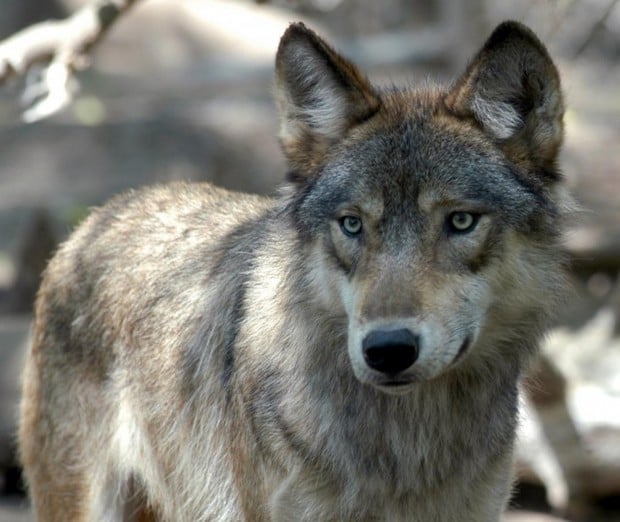 BOISE, Idaho — Idaho wildlife officials have killed 23 wolves in northern Idaho in an effort to boost the number of elk in the region.
The Idaho Fish and Game announced Friday afternoon that the animals were killed by USDA Wildlife Service agents using a helicopter in the Lolo elk zone near the Montana border. It's the sixth time the agency has taken action to kill wolves in the Lolo zone in the past four years, bringing the total number of wolves killed there to 48. The efforts are part of the state's predator management plan, which calls for killing wolves when the Fish and Game Department determines they are causing conflicts with people or domestic animals or that they are a significant factor in declining numbers of elk or deer.
Suzanne Stone, an Idaho spokeswoman for the wildlife advocacy group Defenders of Wildlife, said she was disappointed by the news — especially because she said she asked the department earlier this year if they planned any predation actions in northern Idaho.
"I feel like we were deceived because we asked specifically if they had any plans underway to do anything like this, and the answer was no," Stone said. "You don't hide this kind of thing from the public. You have to be straight and forthright."
The Defenders of Wildlife is part of a coalition of wildlife advocacy groups that sued the state and federal officials in federal court earlier this year, asking a judge to stop a state-hired hunter from using the U.S. Forest Service's backcountry airstrips to reach and kill wolves in the Frank Church River of No Return wilderness. The federal judge rejected their request for a temporary restraining order, but state officials pulled the hunter out of the region after he killed nine wolves.
The lawsuit is currently on appeal before the 9th U.S. Circuit Court of Appeals.
Idaho lawmakers in the House voted last week to direct $2 million to help kill problem wolves, over objections from Democrats who say it's a poor use of the money. The measure, backed by Gov. C.L. "Butch" Otter and livestock producers, is now in the Senate. Idaho has 118 packs and about 680 wolves, according to 2012 figures. This wolf control fund's proponents argue existing measures by federal trappers and hunters aren't enough to tackle wolves that prey on sheep, cattle and elk herds coveted by hunters, so this fund is designed to help pick up the slack.