There it is at the top of another list.
The Burger Dive in Billings was named Tuesday as the top-rated restaurant in Montana.
Reviews.org recently aggregated all of Yelp's customer reviews to find the most favorably reviewed restaurant in the most populous city in each state.
In Wyoming, it's the Rib and Chop House in Cheyenne. The Wurst Beir Hall is the best in North Dakota, and The Taphouse is tops in South Dakota. In Idaho, it's the Fork and in Colorado it's the Root Down.
Elsewhere in the country, some of the best restaurants also have the weirdest names. In Florida it's the Bearded Pig, and Iowa has the Zombie Drink Lab. And, don't miss the Girl and Goat in Illinois and the Bee and Biscuit in Virginia.
And, to the surprise of no one, the top-rated restaurant in Nevada is a casino buffet, the Bacchanal Buffet at Caesars Palace in Las Vegas. The top-tier meal option there is $98, but it is all you can eat.
Americans clearly love their comfort food. Almost all the top-rated restaurants are more heft than haute — burgers, barbecue, steaks and seafood, and in the South, soul food.
No one goes to the Burger Dive for a diet plate. You can order burgers there with names like "The Juicy Lucy," "The Blackened Sabbath" and the "Date With Jim Beam." And you can add a fried egg to every one of them. Paper napkins are dispensed tableside in huge rolls.
You have free articles remaining.
While it's not exactly the Brown Derby, celebrities including Jay Leno and Fonzie (Henry Winkler), have been spotted eating there.
Since owner/chef Brad Halsten opened the diner nine years ago in its small storefront at 114 N. 27th St., the Burger Dive has rolled up armloads of accolades, not just from diners, but professional food critics, too.
Last year, TripAdvisor named it one of the 10 best burger joints in America. In 2016, the diner won top burger in the World Burger Championship. Two years earlier, Halsten's "Blackened Sabbath" won the Red Robin Best of the Bash award at the national Burger Bash competition in South Beach, Florida. A version of the burger appeared on Red Robin menus across the country.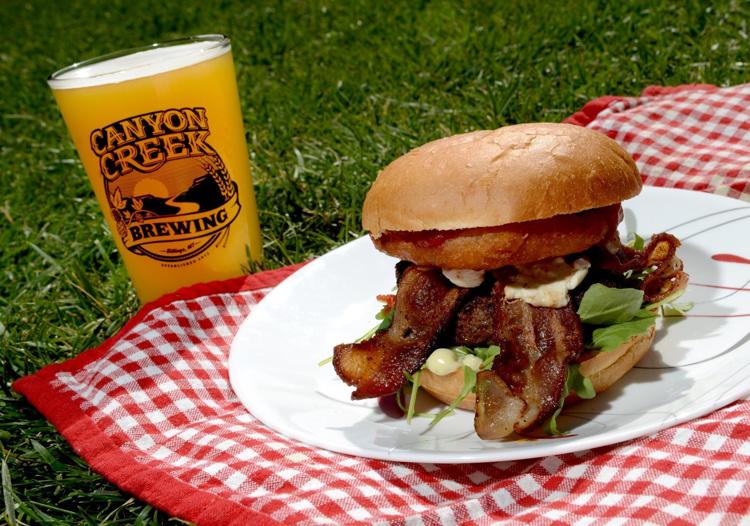 "I think it's really cool that customers would like us enough to take the time to write a review," Halsten said Tuesday. "We appreciate that more sometimes than hearing from the professionals."
Halsten said he's learned a lot since opening in 2010, progressing from just a chef who wanted to give a restaurant his best shot to becoming a busy diner that has become a destination for visitors to Billings.
"It has made it really special to us that a lot of people love this place," he said.