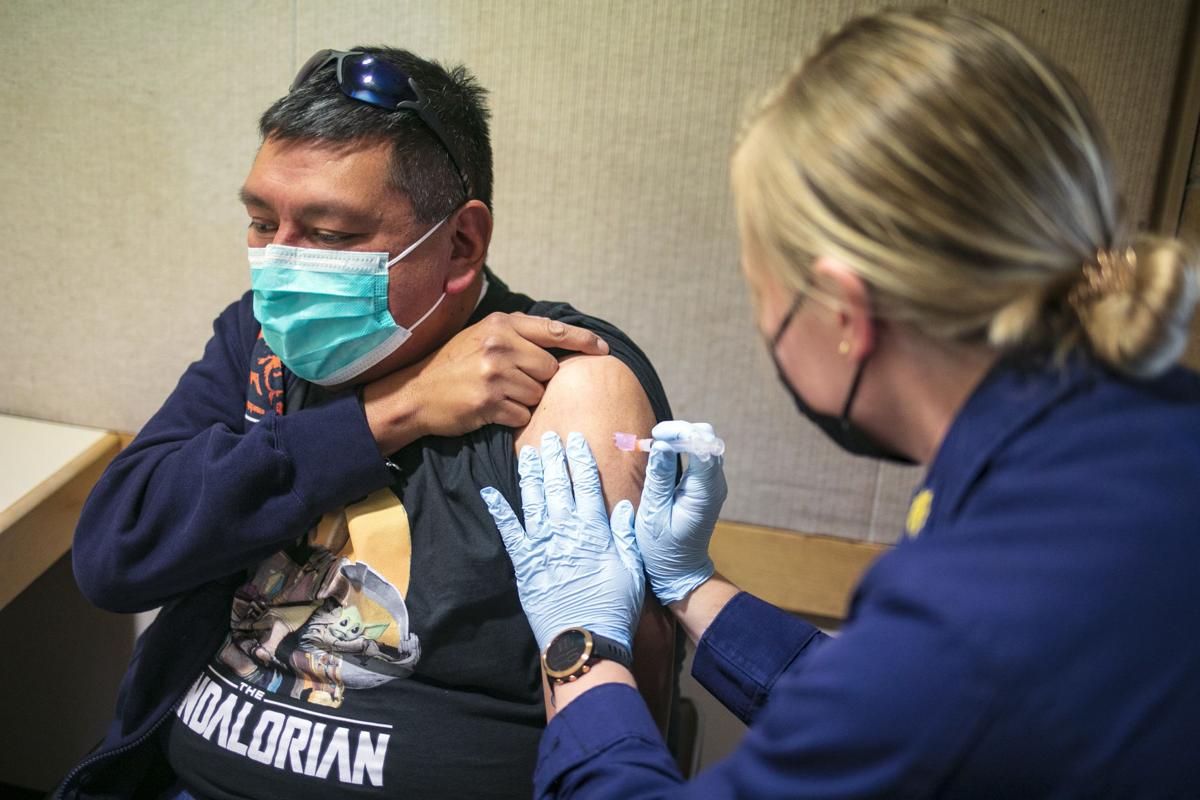 More than a million vaccine doses have been administered by the Indian Health Service since vaccines began arriving in mid-December, IHS acting director Elizabeth Fowler said Wednesday during a visit to Montana.
IHS held mass vaccination events in Montana tribal communities, sent public health nurses into homes to provide vaccines, and worked with stakeholders in providing more vaccinators, she said during a press conference at the Indian Family Health Clinic in Great Falls.
During her visit to Montana, Fowler traveled to the Fort Belknap and Rocky Boy reservations, as well as visited with the Little Shell Tribe of Chippewa Indians of Montana.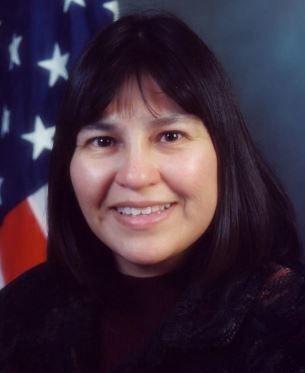 "Tribes and urban Indian organizations know their communities best. That is why distribution of vaccines directly to tribes and urban Indian organizations through the Indian Health Service is working," Fowler said.
During her visit to the Fort Belknap IHS Tuesday, she praised leaders there for their high vaccination rate, having already vaccinated 97% of their health care workers.
About 50% of those age 16 and older in Fort Belknap have received the initial dose of the COVID-19 vaccine, while 40% are fully vaccinated, said Angela Troutt, leader of the Billings Area IHS COVID-19 vaccine task force in an interview with The Billings Gazette.
Five of the state's seven reservations are receiving vaccines through IHS, including five urban Indian health centers in Montana. The Confederated Salish and Kootenai Tribes and the Little Shell Tribe are receiving vaccines through the state. The Blackfeet Nation receives vaccines through IHS and the state.
Native Americans account for about 32% of statewide deaths due to COVID-19, and 19% of the overall cases. However, Native Americans make up just 6.7% of Montana's population.
"The partnerships with our tribes and urban facilities has been key to our successes," Troutt said. 
IHS has set a new goal to fully vaccinate 44% of adult patients in the U.S. by the end of April, which would be a significant increase to its current 31.5% vaccination rate, Fowler said.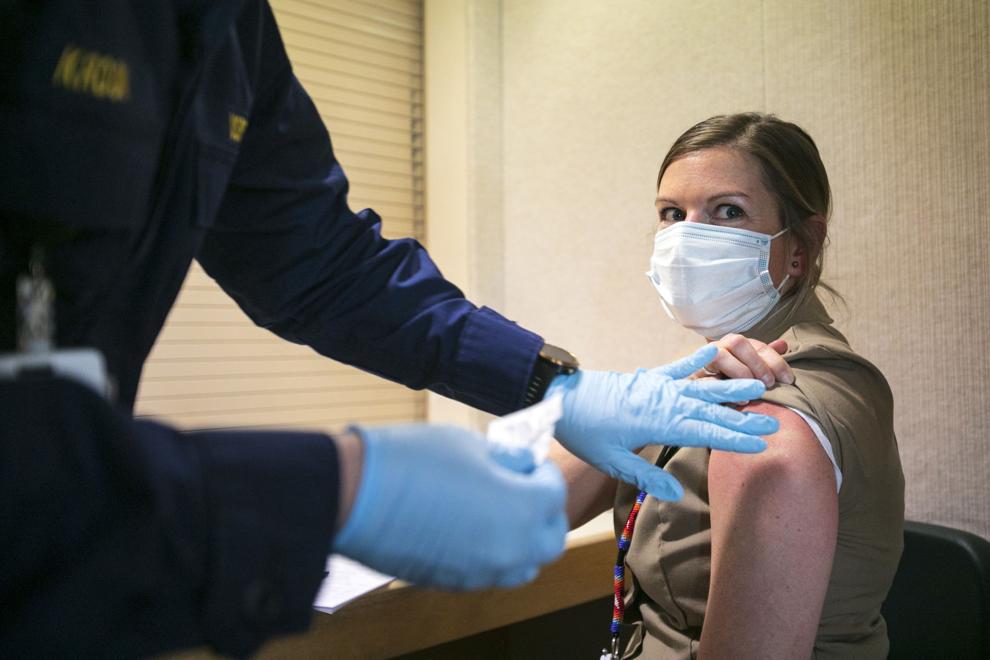 As of April 2, at least 27% of those vaccinated through IHS in Montana have been fully immunized, while 35% have received one dose.
So far, tribal nations in Montana have received around 1,100 doses of the Johnson & Johnson vaccine, and 22,400 doses of the Pfizer-BioNTech and Moderna vaccines, Troutt said.
Early on when vaccines were first available, vaccine allocations were made per population to each IHS site. For the Billings Area IHS, vaccination population, vaccination rate and the number of doses on-hand were considered. Now sites are able to order the number of vaccines they need, Troutt said.
Montana reservations opened vaccine eligibility to those age 16 and older in March, while Montana moved to expand eligibility April 1, said Bryce Redgraves, Billings IHS director to The Gazette.
There's been an especially big push to vaccinate younger generations, with the Indian Family Health Clinic announcing a campaign Wednesday that will better involve young people in the vaccination efforts, said Jennifer Buschick, director of public affairs for IHS.
"The COVID-19 vaccine is the safest, most effective and most reliable way to keep yourself, your family and your community healthy," Fowler said during the press conference.
The Biden Administration has prioritized partnerships with tribal nations to enable efficacy for an equitable vaccination program. Included in this support, $167 million in stimulus funding is available for urban Indian organizations such as the Indian Family Health Clinic for COVID-19 support including contact tracing, testing and vaccinations, Fowler said.
The American Rescue Plan Act will provide $6.1 billion to the Indian Health Service in a continued effort to expand services, support COVID-19 response, and restore lost third party revenue.
"We know that the more people that get vaccinated, the faster we will overcome the virus — and get back to our families, our friends and get the economy going again. We must remain vigilant and not let our guard down," Fowler said.