A Wisconsin insurance company is looking to wash its hands of providing civil defense coverage to a former employee at a northwest Montana private teen treatment center who is accused of inappropriate conduct with girls there.
Prosecutors declined to press criminal charges after looking into allegations that 48-year-old Chaffin Pullan, who attorneys say was presented as a supervisor at Reflections Academy, had steered at least one teenage girl toward a sexual relationship and groomed others while they were at the program.
Capitol Indemnity Corp.'s filing in U.S. District Court on Monday asks a judge to make an official determination that an "abuse and molestation" clause in its policies releases it from providing any coverage to Pullan in three civil lawsuits filed since October. 
Pullan's history in Montana's residential treatment programs for troubled teens extends more than a decade at three different programs, although no allegations have emerged from programs other than Reflections.
One of three civil cases filed against Reflections, Pullan and program director Michele "Mickey" Manning alleges Pullan sexually abused a girl at the program and at his home in Utah, where girls were reportedly sent for a "transitional program" as they neared graduation.
Robert Zimmerman, Sanders County attorney at the time, said officials looked into the case, but declined to press criminal charges because the girl was older than the age of consent when the alleged abuses took place. 
But the insurance company said in court filings Monday that Pullan's actions fall under the "abuse and molestation" clause, signaling their intent to withdraw coverage. Insurance would typically cover a legal defense and damages.
Similarly, if Reflections and Manning are found to be negligent in hiring, training and investigating Pullan, that may also release the insurance company from providing them full coverage in their defenses, as well. 
"We just looked at the facts as alleged on the [civil lawsuit] and apply that to the policy," Gerry Fagan, a Billings attorney representing Capitol Indemnity, told Missoulian on Friday. Whether or not a judge decides Pullan's conduct constitutes abuse, in light of prosecutors' determination not to file criminal charges against him, "depends on how the facts develop," he said.
Additionally, if the case goes to trial and the jury falls in favor of the families, the program's insurance coverage may not even be enough to cover the damages, Fagan said.
Manning declined comment Friday when contacted by the Missoulian. 
You have free articles remaining.
In Sanders County District Court filings, Reflections and Manning contend Pullan was brought on as a volunteer, and hired in December 2017, although court records do not elaborate further on his role at the program.
He was fired in August 2018 after allegations of the sexual relationships surfaced, according to court filings from Reflections.
The federal court lawsuit filed by the insurance company on Monday states Pullan ultimately said he had a consensual sexual relationship with the girl. Past attempts by the Missoulian to reach Pullan have been unsuccessful.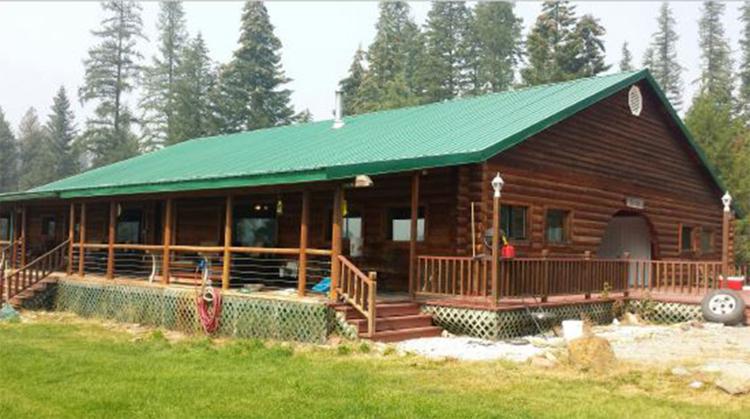 The Montana Legislature may flip the script on such situations, with legislation in the works that would criminalize sexual relationships between employees and residents at private residential or outdoor treatment programs.
House Bill 282, carried by Rep. Denley Loge, R-St. Regis, sailed through the House last month. By the time a second draft was posted online, eight other lawmakers, all Republicans, had co-signed to carry the proposal. 
"These are young adults, a lot of them are older than the 16 years of age," Loge told the House Judiciary Committee on Jan. 29. "So when they get in these schools, there's a feeling of trust for the people that are trying to help them out. So they can become victims of the predators who may be either taking care of them, giving them advice."
Loge's bill is just one of several aimed at improving oversight of these residential teen treatment programs, where children as young as 9 are sent for behavioral problems, drug addiction, fetal alcohol syndrome and other issues. 
Senate Bill 267, sponsored by Sen. Diane Sands, D-Missoula, is on its second life after a tie vote in the Senate Public Health, Welfare and Safety Committee initially killed the proposal to move oversight over the programs to the state health department. But Sands was able to persuade the committee to reconvene and reconsider the bill's merit.
After toeing the party line on Monday, a number of Republicans flipped and voted to move the bill up to the Senate floor on Tuesday after Sands promised to try to mitigate any new regulations that could seriously harm the programs' ability to operate. Because the bill contains fees, it is considered a revenue bill and will likely see the Senate floor on the week of March 11, Sands said in an email to the Missoulian. 
House Bill 222, carried by Rep. Zac Perry, D-Hungry Horse, at the request of another Missoula Democrat, Rep. Shane Morigeau, would eliminate the current exemption releasing any program with a religious affiliation from any licensing or regulation oversight from any state agency. The proposal has garnered support from both the Private Alternative Adolescent or Outdoor Residential Program (PAARP) board — currently housed in the Montana Department of Labor and Industry — as well as Montana Gov. Steve Bullock, but is yet to have its day before the House Judiciary Committee. As another bill with revenue items attached, it's scheduled to come before the committee later this month. 
Morigeau's bill may become moot if Sands' bill successfully migrates the programs under the Department of Public Health and Human Services (DPHHS). However, SB 267's current draft, which would essentially eliminate the PAARP board while requiring DPHHS to adopt the board's rules, still contains the religious exemption. A bill to close the religious loophole has been brought to the Legislature each session since 2009, but never made it out of committee. 
The proposal will go before the House Judiciary Committee on March 15, the same day the committee's Senate counterpart is set to hear Loge's bill criminalizing program staff who engage in sexual relationships with residents.