The National Guard will take a more active role in firefighting across Montana as the state faces a Labor Day Weekend with continued hot and dry conditions in the forecast. 
Gov. Steve Bullock was joined at the Capitol Thursday by Maj. Gen. Matthew Quinn, who is the Adjutant General for Montana, DNRC director John Tubbs, and other state officials to talk about the rash of wildfires across the state and offer caution for the upcoming weekend.
"Maintaining firefighter safety and protecting homes certainly remains our top priority, but recognize what we have," Bullock said. "Just yesterday and last night alone we have over 60 new fire starts and we're entering into this long weekend expecting weather conditions to be challenging throughout the state."
Officials later clarified that the 60 starts were across the Northern Rockies region with the majority in Montana, although Tubbs noted that many starts are quickly extinguished by local crews and never reported.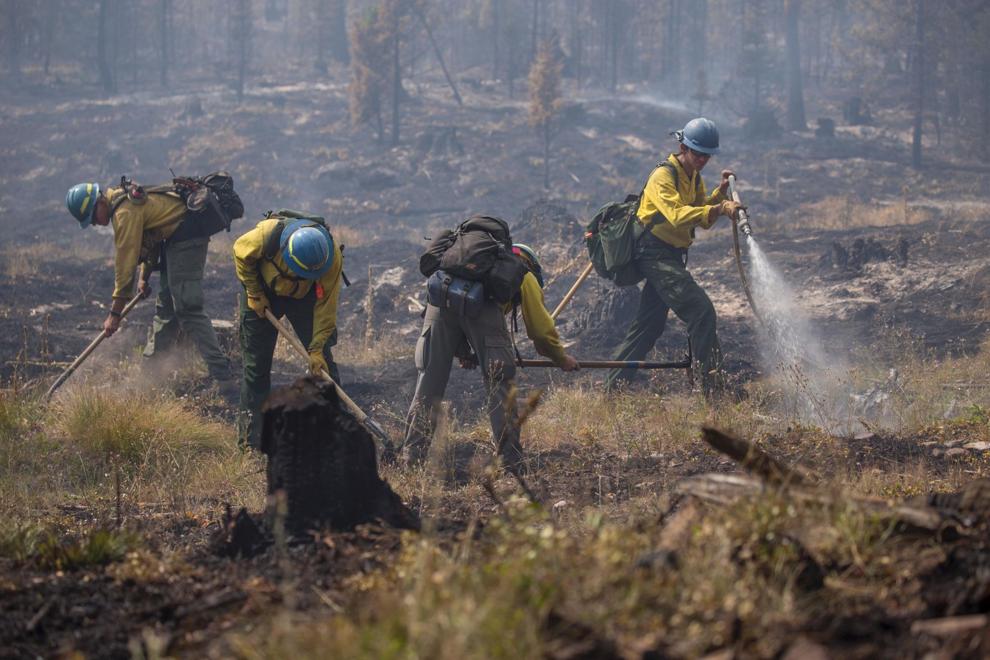 Montana currently has 23 major fires burning more than 220,000 acres, and more than 125 aircraft, 400 engines and more than 4,000 firefighters on the ground.
The number of deployed National Guard soldiers will jump from 123 currently to about 350 by the end of the weekend.
Unlike in recent years, when they only worked in security and aviation, a number of guardsmen are training for work on the fireline, Bullock said.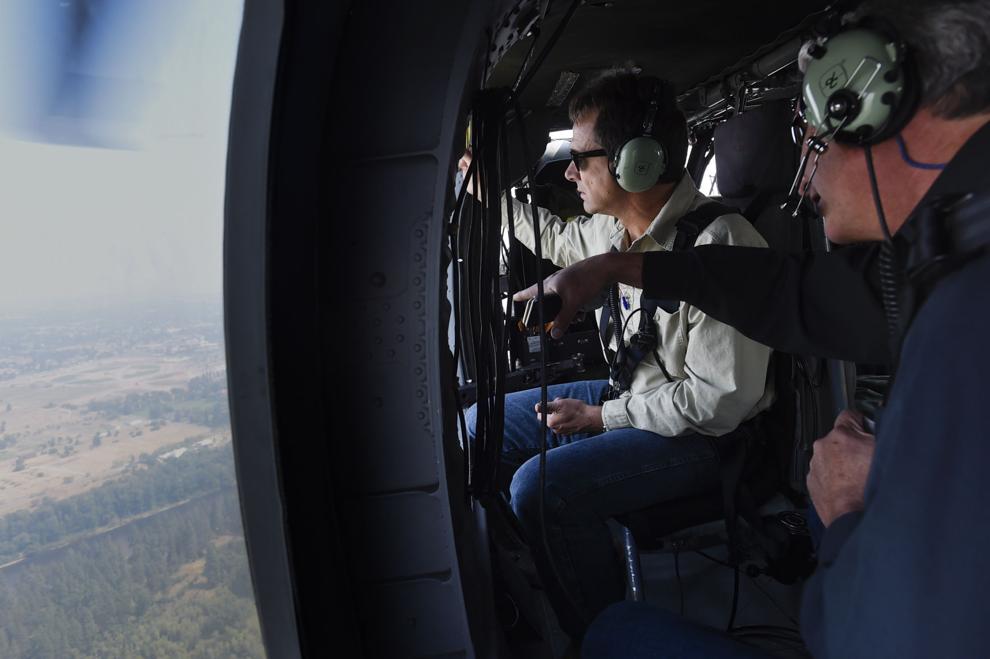 Bringing in military personnel allows hot shot crews and other specialists to move onto more pressing fires, Tubbs said.
"We have used all of the nation's incident management teams that are available," Tubbs continued, in describing the need for National Guard help.
National Guard units in neighboring states have also offered help, he added.
Bullock encouraged those recreating over the holiday weekend to take precautions and use common sense to avoid starting fires. Unlike in some past years, the majority of this year's fires have ignited from lightning, but there have been a number of human-caused blazes.
"It's dangerous out there and we need to be very careful," he said.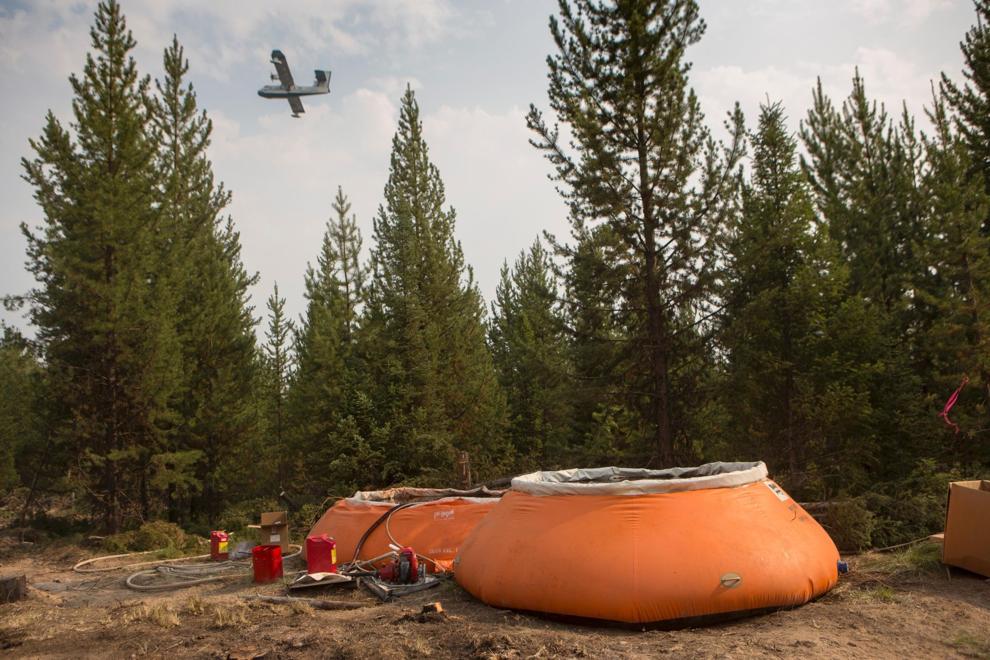 When asked about the depleting state fire fund, Bullock reiterated his stance that the state will continue to fight fires and finance fighting fires, mentioning that borrowing from DNRC's forestry account is a potential stopgap.
As Montana faces its smokiest skies in years, the state has successfully acquired two federal grants that pay for 75 percent of firefighting costs on the Lolo Peak and Lodgepole fires. Bullock said the state does not currently qualify for additional federal grants, but agencies will be looking to grants as the fire season winds down to respond to property and economic losses.
Bullock does not expect federal disaster relief for Hurricane Harvey in Texas to impact the response in Montana, noting that federal aid differs for wildfires and hurricanes. 
Bullock has been a critic of "fire borrowing" at federal firefighting agencies, in which funding from other programs is diverted to firefighting if the fire budget is exceeded. A proposed reform would fund wildfires like other natural disasters from FEMA when base budgets are tapped.
Reporter Tom Kuglin can be reached at 447-4076 @IR_TomKuglin