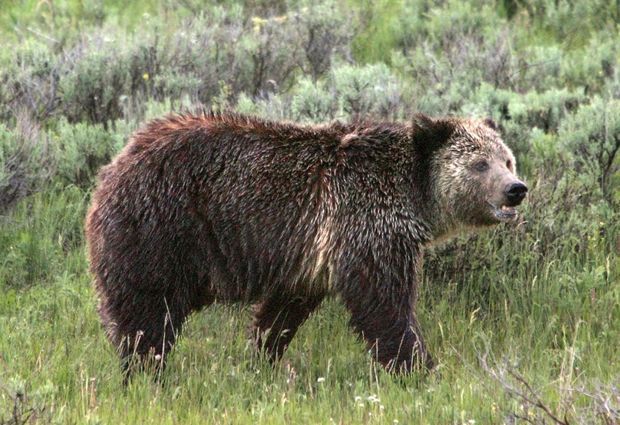 Several environmental groups were celebrating Friday after a federal judge in Missoula approved a settlement agreement between conservationists and state officials ensuring long-term protection for more than 22,000 acres of critical grizzly bear habitat on state lands near Whitefish.
The settlement approved by U.S. District Judge Donald Molloy resolves a lawsuit that conservation groups Friends of the Wild Swan, the Montana Environmental Information Center and the Natural Resources Defense Council filed against the Montana Department of Natural Resources and Conservation in 2013.
The groups were represented by Bozeman attorney Tim Preso of Earthjustice, a national nonprofit law organization. They were challenging a government proposal to reduce grizzly habitat protections on the 90,500-acre Stillwater and Coal Creek state forests in northwest Montana.
Under the settlement, DNRC will designate seven grizzly bear security zones encompassing 22,007 acres within which motorized activities will be prohibited during the spring, summer and fall when grizzlies are actively using the landscape.
No permanent road construction will be allowed and any temporary roads must be reclaimed to prevent use by all vehicles and ATVs. When conducting forest management activities, the DNRC must also minimize the extent of air and ground-based harvest activities to the extent possible during non-denning season, particularly in known areas of importance to the bears.
"This agreement ensures protection for the last, best grizzly bear habitat remaining on state lands in Montana," Preso said.
Arlene Montgomery of Friends of the Wild Swan said the agreement promises grizzly protection for decades. Grizzly bears were listed as threatened under the U.S. Endangered Species Act in 1975.
"Even if the area's grizzlies are someday removed from the protections of the Endangered Species Act, these protective measures will endure because they will be incorporated into the conservation strategy for long-term grizzly management," she said.
Kyla Maki of the Montana Environmental Information Center said that the protected lands provide connectivity to neighboring public lands to maintain an unbroken habitat link for bears that move in and out of Glacier National Park.
Matt Skoglund of the Natural Resources Defense Council noted that the protected zones include important habitat areas such as avalanche chutes, where grizzlies forage for the natural foods they need to survive.
"Multiple generations of grizzlies will benefit from being able to utilize these habitat areas without disturbance," he said.