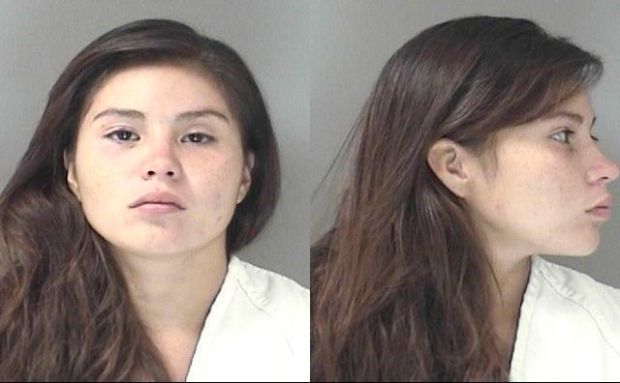 BILLINGS - A Billings judge Tuesday rejected a bid to reduce the $350,000 bond set for a 22-year-old woman charged with fatally stabbing another woman outside a South Side bar in September.
Yellowstone County District Court Judge Michael G. Moses said the bond previously set for Jamie Jo Broken Rope is appropriate in light of all the factors in her case. The bond, he said, is actually much lower than what is recommended by the Montana Supreme Court, which suggests that homicide defendants be held with no bail.
"When you take a look at the violence that occurred in this particular case, that's alleged in the affidavit, it far outweighs" factors that would make a lower bond appropriate, Moses told Broken Rope.
Broken Rope has pleaded not guilty to deliberate homicide with a weapons enhancement and tampering with or fabricating physical evidence in connection to the death of 29-year-old Ruthie Martinez.
The charges allege that Broken Rope stabbed Martinez to death outside Lee's Saloon, 530 S. 27th St., on Sept. 5 and then disposed of the knife used in the attack.
Detectives later found the knife inside a storm drain in downtown Billings, court records say.
On Tuesday, Assistant Public Defender Steven Scott of the Major Crimes Unit of the state public defender's office did not argue to have the bond reduced to a specific amount, but asked the judge to consider that Broken Rope is indigent, would be able to live with a friend if bail were posted and has a very ill mother she would like to see.
Deputy Yellowstone County Attorney Chris Morris opposed the bond reduction for a number of reasons, including the violent nature of the allegations against Broken Rope and because she has a history of missing court appearances.
Broken Rope is scheduled to go to trial on May 4. Scott previously filed notice that she may argue that she used justifiable use of force in killing Martinez.