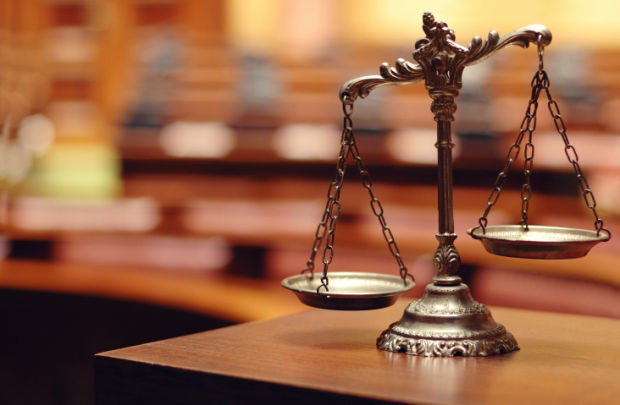 FORT BENTON – A jury acquitted a South Dakota man of killing his ex-girlfriend's boyfriend in central Montana nearly two decades ago.
Jurors deliberated for nearly eight hours Wednesday before finding Thomas Jaraczeski not guilty of deliberate homicide in the 1996 shooting death of Geraldine veterinarian Bryan Rein.
The state argued that Jaraczeski stalked his former girlfriend when she began dating Rein. Prosecutors said he broke into her house to read her diary and then told her, her family, her friends and Rein about what it said.
Prosecutors believe Rein was shot on July 12, 1996, shortly after Jaraczeski made phone calls to the homes of his ex-girlfriend and Rein to make sure they were not together.
The defense argued that another man could have been responsible for the killing and questioned Rein's time of death, suggesting it might have occurred during a time that Jaraczeski had an alibi.
Two men testified they saw Rein eating a steak dinner at around 7 p.m. July 12 at a bar in Square Butte. A forensic pathologist, Dr. Carl Wigren, testified that Rein had partially digested eggs, peppers and tomatoes in his stomach, but no steak, which he said would have taken about nine hours to digest.
Prosecutors cited a study that indicated a large meal could be digested in three to five hours.
The defense also called Larry Hagenbuch to the stand, suggesting he could have killed Rein.
Two witnesses who worked at a counselor's office, including a sister of Jaraczeski, testified that Hagenbuch was crying in the waiting room as he described finding Rein shot to death. Hagenbuch said he didn't remember crying and that he overstated what he actually witnessed at the crime scene while trying to be a "big dog" to the women in the counseling office.
The lead investigator, former Division of Criminal Investigation agent Ken Thompson, testified that he discounted Hagenbuch's statements as a man blowing smoke.
The defense argued that judgment call led the state to overlook a potential suspect.
A crime lab expert said no prints were found on the gun.
Jaraczeski was charged in 1998, but the case was dropped when a judge ruled evidence obtained through the use of a bloodhound could not be used. He was arrested in Sioux Falls, South Dakota, in April 2014 and charged with deliberate homicide.