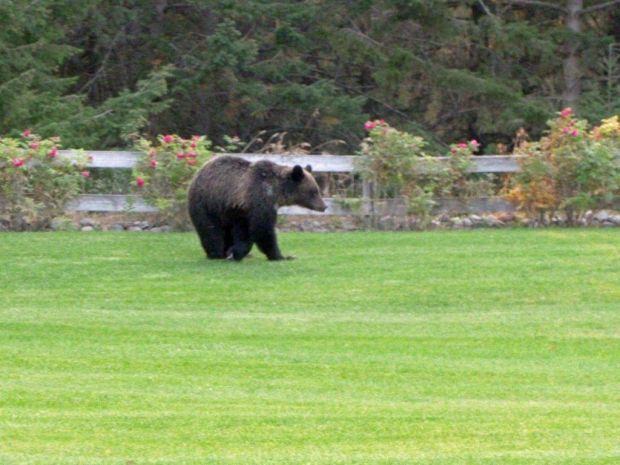 A crucial piece of wildlife habitat in the Ninemile Valley has been protected through the Vital Ground Foundation and Missoula County.
The conservation easement covers 240 acres along the confluence of Ninemile Creek and the Clark Fork River along Mount Ellis. The agreement marks Missoula County's 200th land protection project, according to Kali Becher of the county's Community and Planning Services department. It brings the total of preserved private landscapes in the county to more than 66,000 acres.
Dave Petrig bought the property in 1995. His daughter Tina Petrig said he wanted to preserve a piece of Montana landscape for quiet enjoyment and wildlife. He worked consistently to control knapweed, restore a small stream and thin encroaching conifer trees while restoring ponderosa pine stands, and native grasses and shrubs. The family was also intrigued by the land's use by grizzly bears.
"The fact that their (grizzly) habitat has dwindled to such limited areas seems symptomatic of much that's wrong with our culture and history," Tina Petrig said in an email. "It wasn't until I learned of Vital Ground that I realized that grizzly bear recovery in these areas is a realistic goal. I am hopeful that other landowners may join this effort to protect just a few key parcels that it would take to maintain this irreplaceable connection."
Vital Ground land and conservation director Ryan Lutey said the parcel has an important linkage role in the larger Ninemile ecosystem north and south of the Clark Fork drainage.
"That primary human travel corridor (along Interstate 90) and its associated development represents one of the most significant obstacles to wildlife movements between the Cabinet-Yaak and Northern Continental Divide ecosystems and the Bitterroot-Selway Grizzly Bear Recovery Area," Lutey said in an email. Vital Ground specializes in protecting lands with high wildlife usage.
Montana Fish, Wildlife and Parks bear manager Jamie Jonkel has documented at least one grizzly using the property, where it would swim the Clark Fork River and cross by an Interstate 90 overpass near Ellis Mountain. Recently, the long-wandering female grizzly known as Ethyl passed the property.