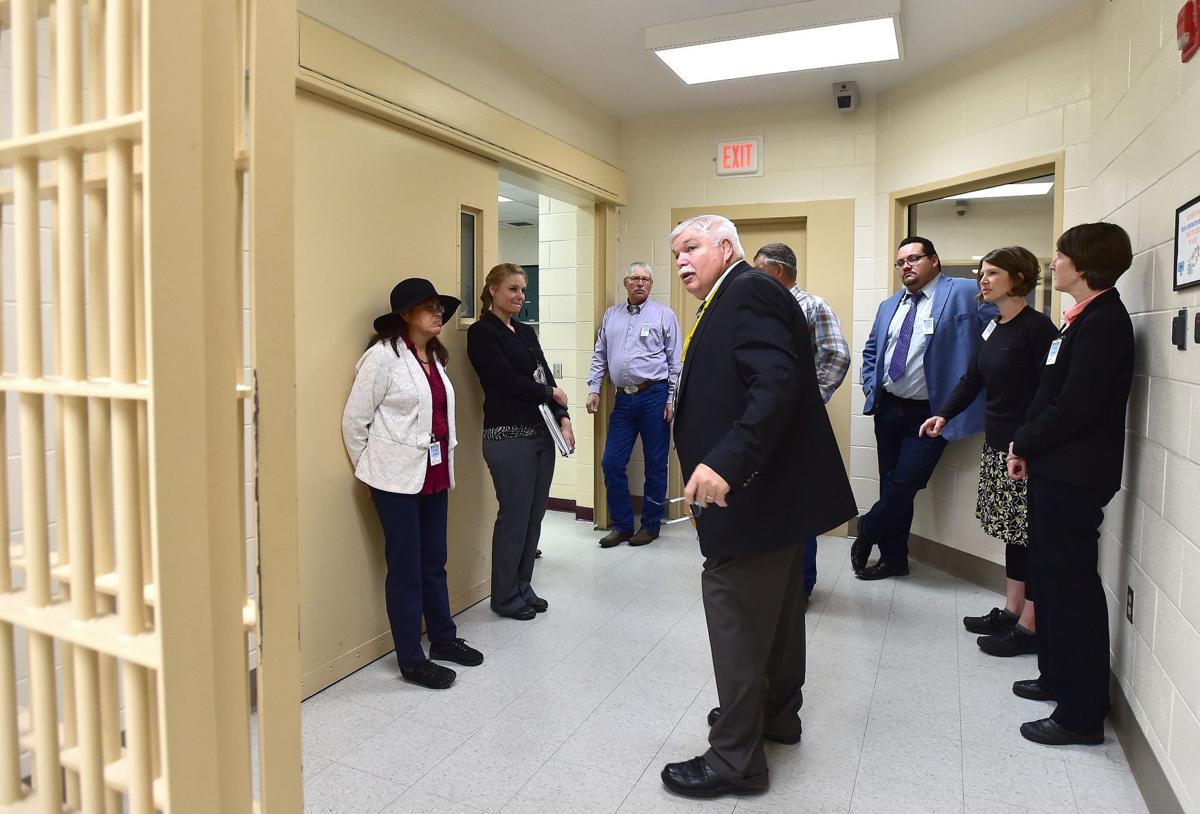 Montana lawmakers are pressing the Department of Corrections for answers on how prisons and other facilities are being run during the pandemic.
In a letter the Law and Justice Interim Committee sent to department Director Reginald Michael, the committee asked for a timeline for sentinel testing at each facility, as well as a copy of any written plan on how the department would handle an outbreak.
Lawmakers asked for a response to those and other questions by 5 p.m. on June 11. 
Department spokeswoman Carolynn Bright said the department had received the letter and looks forward to sharing more information.
"Keeping its staff, inmates and members of the public healthy and safe is the DOC's top priority, and we are working hard in this rapidly changing environment to do that," Bright wrote.
The lawmakers asked whether parole readiness classes were still being offered and how many inmates were on a waiting list for treatment programs.
They asked whether the department had enough sanitizing and cleaning supplies for inmates and staff to meet federal health guidelines in each facility, which includes prisons, pre-release centers and treatment centers.  
After receiving public comments complaining about an inability to book video visitation at the Crossroads Correctional Center in Shelby and an overall lack of information on the private facility from the department, lawmakers asked if video visitation was still being allowed.
The committee also wanted to know whether inmates and staff in DOC facilities or facilities under contract with DOC, such as the Shelby prison, are being made to sign a waiver prior to testing for COVID-19.
The Missoulian reported in April that CoreCivic, which owns and operates the private prison in Shelby, had required inmates to sign waivers before being issued a mask but later discontinued the waiver.
"It was not the intent of the previous form to require inmates and detainees to relinquish all rights related to COVID-19," company spokesman Ryan Gustin said.
So far, the department has seen two confirmed inmate cases at facilities under its direction, which were both at a Gallatin County re-entry facility. Three staff have tested positive, but the department has not identified where those staff work. 
The Department of Corrections is still challenging a judge's order from Cascade County requiring the department to transport its inmates out of the overcrowded jail in Great Falls and into state facilities, in light of the pandemic.
Sheriffs from around the state are backing the county, saying every jail in the state would be affected if the Montana Supreme Court allows the department to keep its inmates in local jails indefinitely. Sheriffs cited both crowding and cost. 
Missoula County had more than a third of its jail population made up of DOC inmates in mid-May. And while the state reimburses county jails $69.31 per person per day, it costs Missoula County $122 per day to house a person at the jail.
Yellowstone County was holding 75 DOC inmates in its jail in mid-May. 
Concerned about COVID-19?
Sign up now to get the most recent coronavirus headlines and other important local and national news sent to your email inbox daily.