Learning to love the Breaks: Montana's toughest landscape lures visitors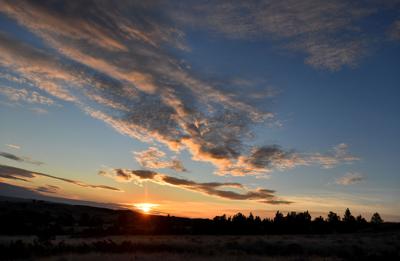 SUN PRAIRIE — Don't look down.
That seems a strange admonition in the middle of Montana's northern plains, where the nearest mountains barely poke the horizon, and elevation changes get measured in dozens instead of thousands of feet. And perhaps unnecessary, because those land forms provide just enough counterpoint to justify why this is called "Big Sky Country."
For anyone who assumes a wilderness vacation implies mountains and forests, the Missouri Breaks country in Blaine and Phillips counties offers a radical alternative. Its sunrises and sunsets, meteor showers and rainbows, flocks of migrating birds and sheets of lightning use the whole celestial canvas.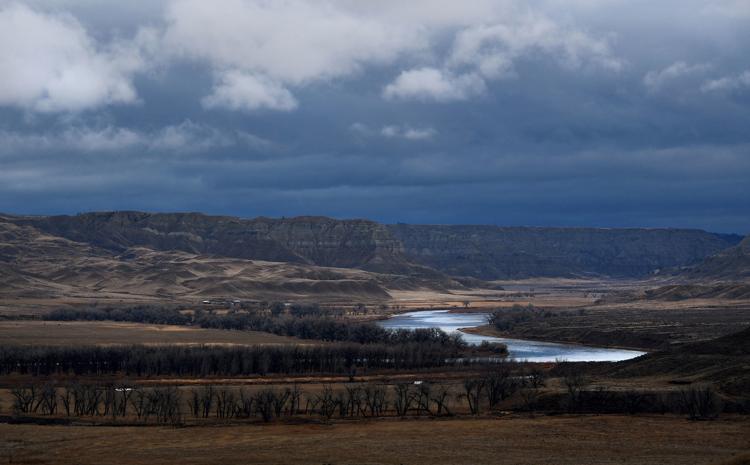 The area has already drawn national appreciation through the designations of the Wild and Scenic River stretch of the Missouri, the Missouri Breaks National Monument, Charles M. Russell National Wildlife Refuge, UL Bend Wilderness, Missouri Breaks National Backcountry Byway, Lewis and Clark National Historic Trail, Hell Creek State Park and Fossil Formation, seven wilderness study areas and dozens of other local attractions. But being four hours from anyplace with more than two stoplights, it remains hidden in plain sight.
"What do you do on the prairie? Whatever you like to do on any public land," American Prairie Reserve (APR) recreation manager Mike Kautz said. "Personally, I like riding motorcycles here. But there's birding and hunting and camping and stargazing. People think the prairie is all the same. But it varies every 5 or 10 miles. You go through these big pan valleys and deep breaks and cottonwood galleries."
APR has been raising the profile of vacation opportunities in the Missouri Breaks region with a growing network of developed campgrounds, rentable yurts and interpretative displays. They join an existing community of public and private facilities that help ease entry into what many call "the American Serengeti."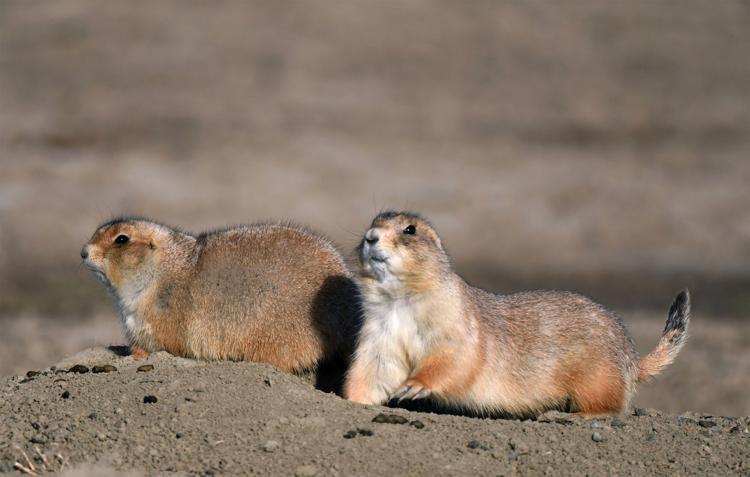 In geological lingo, "breaks" are cracks in the earth's crust. The Missouri River didn't erode its way through this part of northern Montana so much as shatter it. Cliffs of barely consolidated mudstone rise hundreds of feet above the water, fractured by tributary stream channels that twist and wind away to the surrounding prairie. Dry riverbeds snake around in the sagebrush, plowing miniature valleys hundreds of yards across.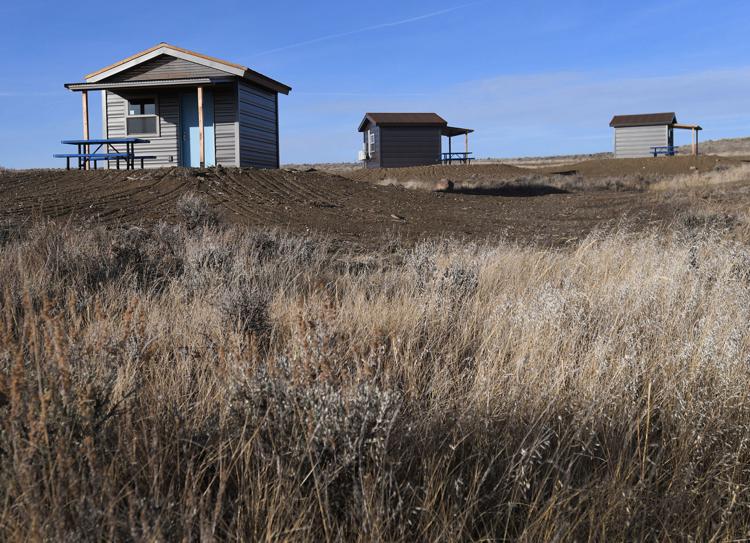 Sprinkled across the surface are zillions of "real" rocks unrelated to the crumbly sedimentary stuff that give "The Big Muddy" its nickname. They are glacial erratics, scooped up by glaciers in Saskatchewan and Manitoba 500 miles to the north and dropped here when the continental ice fields melted away. They range in size from marbles to boulders 10 by 12 feet across. One notable erratic has been used for centuries as a waypoint, with petroglyphs pointing toward reliable places to ford the Missouri.
University of Montana geography professor Rick Graetz jokes the foreign rocks are evidence of geological grand theft: "We stole them from Canada."
Here and there another relic of glacial times appears: prairie kettle ponds. They form where chunks of glacial ice got left behind and soaked into the otherwise impermeable clay. Much of the year, they only reveal themselves by a change of vegetation and swarms of birds.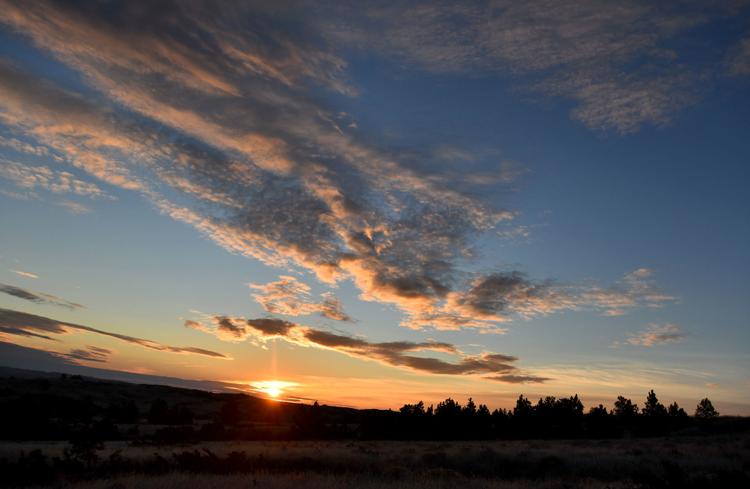 "At its deepest, Indian Lake is only about 18 or 20 inches," APR Superintendent Damien Austin said of a particularly large kettle pond. About 50 bird species use the water, with exotic names like the long-billed dowitcher and red-necked phalarope.
A stand of mountains looms on the western horizon. They're the Little Rockies, a volcanic outburst of buttes poking 2,500 feet above the flats. The Bear Gulch Road spokes off of Highway 191 into a fold of the mountains that hides the town of Zortman, theoretical population 69.
Buckhorn Store owner Rod Boland has run the business for 30 years. The store itself has been around since 1938. He said he came to serve the prospectors, hunters and reclamation workers. Boland added cabins and RV hookups to his complex.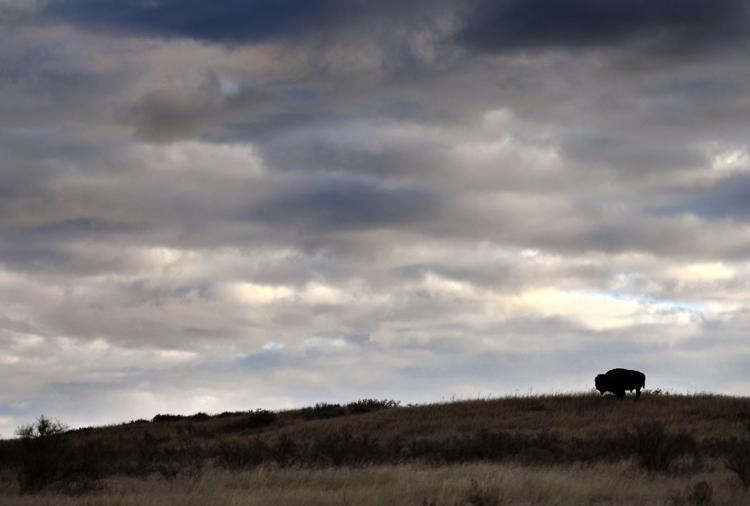 "The [Zortman-Landusky gold] mining was frosting on the cake," Boland said. "When I got here they said it was going to last 10 [more] years, but it didn't. Back then, business was with the mining company and prairie dog shooting. Now it's 4x4 riders and gold-panners and hunters. Hunting is the key to things for us."
The open-pit mine closed in 1998 after heap-leaching an estimated $300 million in gold in a 20-year run. Its parent company, Pegasus Gold, declared bankruptcy in 1999 and left the state of Montana a $33 million cleanup bill. The town of Zortman sits at the foot of a closed road leading into the basin where remains of the mine dominate the skyline.
Lots of other roads probe the tumbled mountains and forests around the town.
"The BLM put together a preliminary map of the roads and trails around Zortman, Boland said. "The 4x4 riders looked at it and said, 'That's very incomplete.'"
A new Bureau of Land Management recreation map remains in the works. But Boland and fellow Zortman residents are prepared to orient visitors into the local offerings.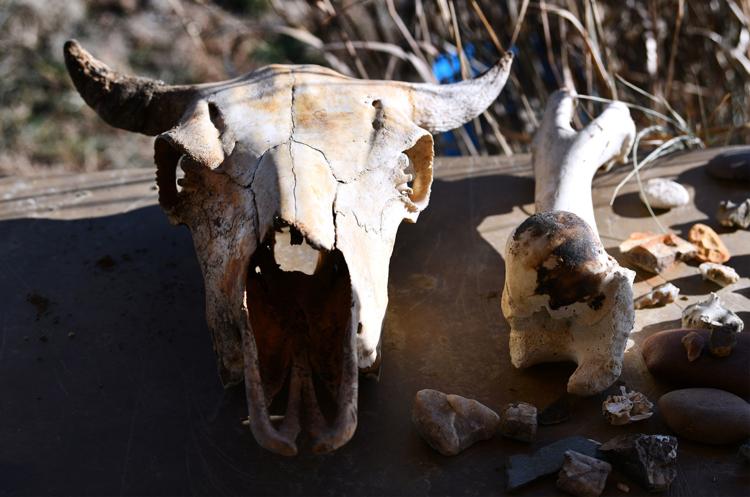 Closer to the river, the Slippery Ann Elk Viewing Area (a misspelled corruption of Siparyann Creek) east of the Fred Robinson Bridge has started attracting tour buses of wildlife watchers who come for the fall rut displays.
Summertime features the APR bison herd of more than 700 buffalo going through mating behavior, as well as a carpet of wildflowers. Nearby Fort Belknap Indian Reservation has the outstanding Mission Canyon just east of the town of Hays, across the mountain from Zortman.
Come prepared for trouble. Everything that makes the Breaks fascinating has a flip side of danger. To start, its scenic isolation means help is a long way away.
Challenges start with a terrain made of shale-based clay that crumbles when dry and turns to greasy gumbo when wet. And although the place often looks like a desert, it gets plenty of rain. The soils erode so fast, plants have little chance to get established before they're scraped away. Wet roads become impassibly slick, and the subsequent ruts make a high-clearance rig essential.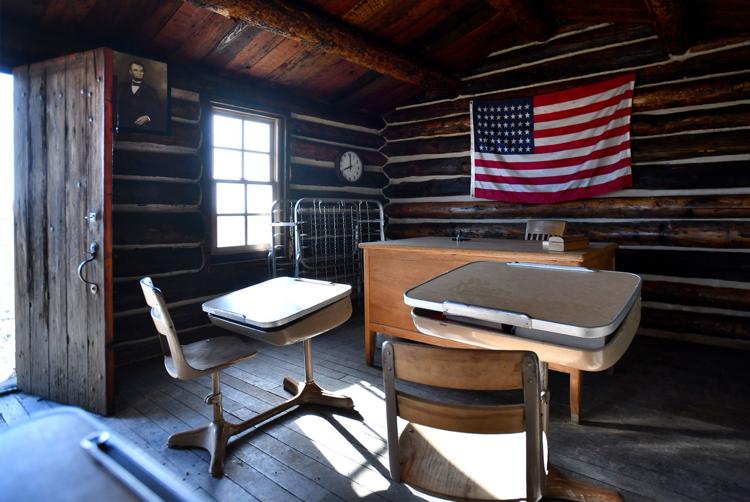 The precipitation can come in lightning-infested thunderheads, ice storms or sideways blizzards. Temperatures can vary to freakish lengths: Boland recalled times when his hillside was 40 degrees above zero but the highway 10 miles away shivered at 20 below.
Then there are the natural inhabitants. Herds of elk saunter, bands of antelope streak and mule deer bound with their peculiar "stotting" four-footed bounce. But the Breaks also have rattlesnakes, mosquitoes and prickly pear cactus spines than can penetrate most shoes. Prairie dogs have huge towns that are fascinating to watch and frustrating to twist an ankle in a stray hole.
Most of the water has what locals call a "laxative effect" on your insides if you drink it. Visiting the Breaks is sounding like a worse and worse idea, isn't it?
That's what fans of its scenic isolation would love you to think.