Montana lost a number of civic leaders in 2017.
From a former governor to legislators to Supreme Court justices, here are 10 Montanans who left their mark on the state.
Judy Martz, Montana's first and only female governor, was in office from 2001 to 2005.
Martz was born in Big Timber and went to Butte High, became a rodeo star and later an Olympic speed skater. She was tapped to serve as lieutenant governor under Marc Racicot before winning election herself to become Montana's 22nd governor.
Martz became governor at a difficult time, Chuck Butler, who worked for her at the time, told Lee Newspapers. The state was facing a $230 million deficit, and she inherited the fallout from utility deregulation that passed in 1997.
Martz also faced an environmental disaster in Libby and her top policy adviser, Shane Hedges, pleaded guilty to negligent homicide charges stemming from a drunken driving crash that killed House Majority Leader Paul Sliter.
When Martz died earlier this year after a lengthy battle with pancreatic cancer, officials from both sides of the aisle remembered her caring demeanor and shepherding the state through a difficult time.
"Judy was a person of immense capacity. She did so many things well," Racicot said. "She was a great athlete. She was bright and optimistic, tireless in her work for the people of Butte and with her family and for the state of Montana."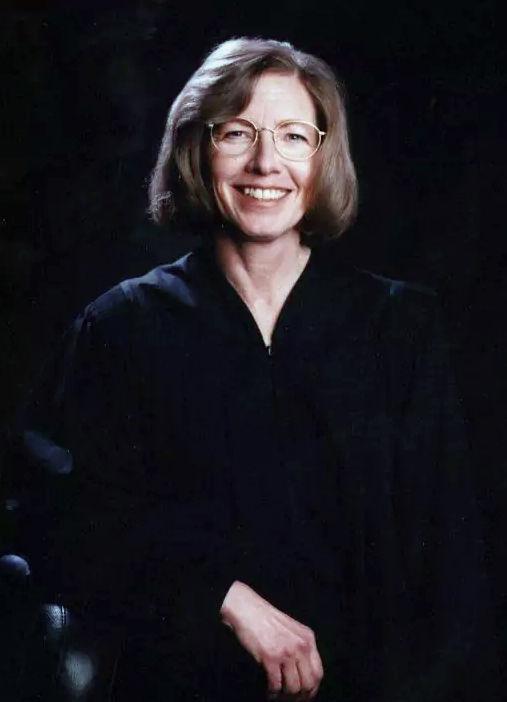 Karla Gray, Montana's first female Supreme Court chief justice, was first appointed as an associate justice to the court in 1991 and later won elections in 1992 and 1998. In 2000, she became the first woman elected chief justice.
Gray came from Michigan to Montana in 1976 to work as a law clerk for U.S. District Judge W.D. Murray in Butte. Hoping to break a barrier for women and minorities in the legal field, Gray once told Lee Newspapers, the judge had wrongly assumed the lawyer with a graduate degree in African history was African-American.
After a year as Murray's clerk, Gray became an attorney for Atlantic Richfield Co., opened her own law office and went on to work as a lawyer and lobbyist for Montana Power Co.
While Gray was chief justice, Montana's judicial system was restructured with control of the district courts moving from counties to a branch under the Supreme Court. She told Lee Newspapers in 2008 that the change made the courts run more efficiently and created greater opportunities for judges and others to receive statewide training.
She also spearheaded an effort to fast-track state Supreme Court cases involving child custody, especially when both parents were losing custody.
Gray retired in 2008 after 17 years on the court, but continued to promote issues involving access to justice, abolition of the death penalty, improving the selection of judges, improving services to dependent and neglected children, and generally fostering refinements to the civil and criminal justice systems and the judiciary.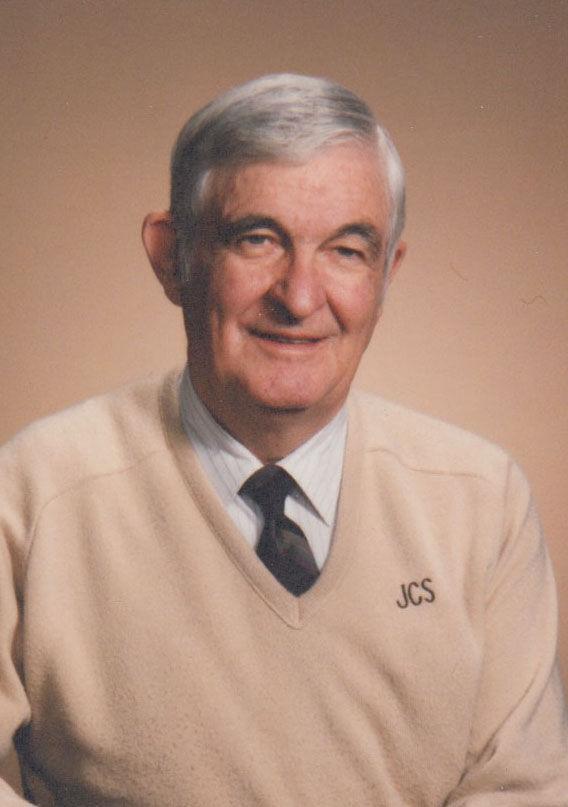 Montana Supreme Court Justice John C. Sheehy was born in Butte to Irish immigrant parents. At the age of 18 he was injured by a drunk driver, and unable to work in the mines, he became the first in his family to attend college.
Sheehy graduated with a law degree from the University of Montana in 1943 and moved to Billings, where he practiced law for the next 35 years. He served in the state House of Representatives from 1959 to 1965 and in the state Senate from 1969 to 1971.
He closed his practice when he was appointed to the Supreme Court in 1978, serving as a justice until 1991.
It was a day in 1984 that perhaps most famously marked his time on the bench. An armed man came into his chambers and held him at gunpoint for three hours. Sheehy managed to convince the man to give him the gun.
His daughter Martha Sheehy told the Billings Gazette that one of his proudest achievements as a jurist was writing the opinion for Montana's right to levy what was then a 30 percent severance tax on coal, the highest in the country.
"His history is the history of the state," she said.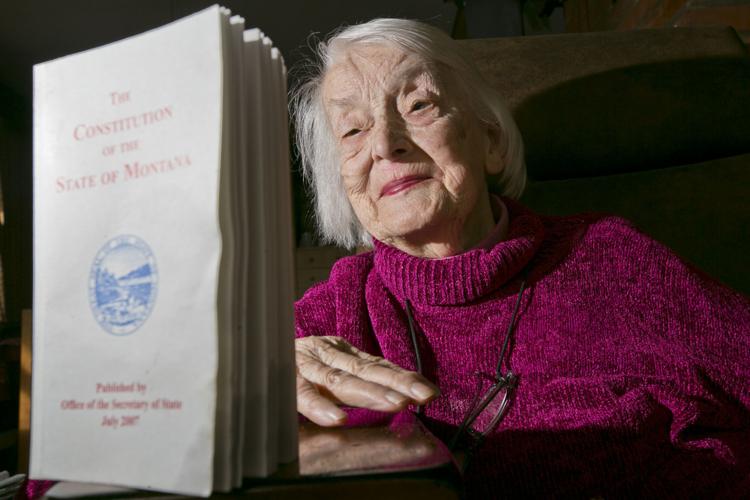 Dorothy Eck, who helped draft Montana's Constitution and served in the state Senate as a Democrat for two decades, died in Bozeman at the age of 93.
Eck was elected to the 1972 Constitutional Convention, where she advocated for the public's right to participate in government and for a requirement that public schools teach students about Montana's Native American heritage.
After helping elect Democratic Gov. Tom Judge and working on his staff, she ran for the Legislature. Once in office, Eck championed children, health services, the poor and the environment and helped mentor other lawmakers, including then-state Sen. Jon Tester.
"Dorothy was a trailblazer with courage, tenacity and compassion. She was a champion for women, Native Americans, and a transparent and accountable government," Tester, now a U.S. Senator for Montana, said in a statement upon her death. "She left her mark on the pages of Montana's Constitution, in the halls of our state's Capitol, and throughout our rural communities."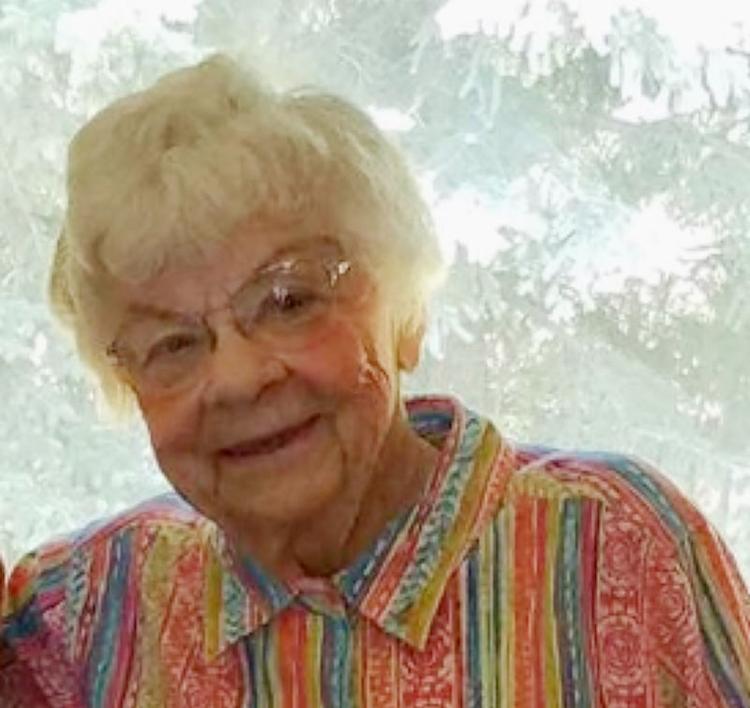 Ann Stephens was Montana's First Lady from 1989-1993 while her husband, Stan Stephens, was governor.
Stephens was born Ann Natalie Hanson in Minneapolis in 1927. The family moved to Havre when she was 12. She graduated from Havre High School and from Concordia College in Moorhead, Minnesota. She married Stan Stephens in Havre in 1954, according to her obituary.
As First Lady, Stephens renovated the Governor's Mansion and bonded with Elsie Jones, who cared for the Governor's Mansion for 40 years. Stephens oversaw the planting of "Elsie's Tree" on the grounds of the Governor's Mansion to honor Elsie's dedicated service to Montana.
Stephens also took particular interest in supporting Intermountain Children's Home, her obituary said.
Stephens died in Kalispell at the age of 90 following a battle with cancer.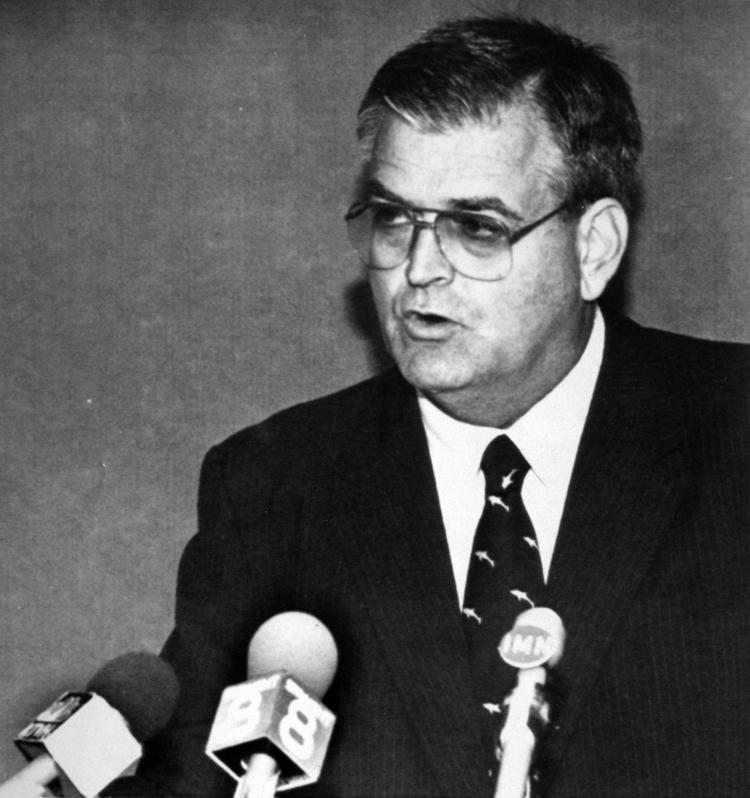 Mike Greely served as Montana's attorney general for three terms and in both houses of the Legislature.
Greely was born in Great Falls, graduated from Great Falls High and attended Yale and the University of Montana law school. He served as assistant attorney general and deputy Cascade County attorney, and was elected attorney general in 1976.
During his time as attorney general, Greely established a statewide criminal investigations unit and modernized the state crime lab. He improved law enforcement training and pioneered a program that provides skilled prosecutors to prosecute major felony cases.
He successfully defended Montana's 30 percent coal severance tax before the U.S. Supreme Court and argued other cases as well, Winston Greely said earlier this year.
Greely, a Democrat, ran for governor in 1988 and for a seat on the Montana Supreme Court in 1992. He lost both races.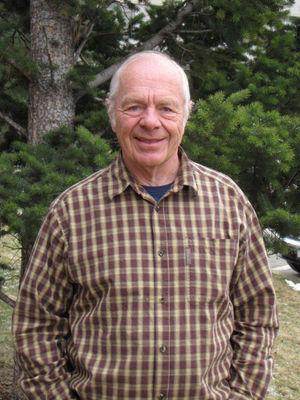 Bob Ream fought for Montana's wild places as an educator, a legislator, a backpacker and an agitator.
Early in his 28-year career at the University of Montana, Ream set up the first reporting system for gray wolves dispersing south from Canada along the border of Glacier National Park. He was instrumental in the effort to reintroduce wolves into the Greater Yellowstone Ecosystem. In the Legislature, he was chief sponsor of the state's stream access law, restitution requirements for wildlife poaching, and cooperative efforts between state and federal agencies on Superfund cleanup projects. He chaired both the state Fish and Wildlife Commission and the Montana Democratic Party.
Ream died March 24 of pancreatic cancer. He was 80.
Mignon Waterman, 1944-2017
Mignon Waterman represented Helena for 12 years in the Montana Senate, where she focused heavily on education, mental health and the needs of seniors.
Waterman was born in Billings, graduating from Billings West High School and then attending the University of Montana.
After moving to Helena in 1975, Waterman became active in the community. She served on the board for the Civic Center and later spent 12 years on the Helena School Board. She chaired the school board, served as president of the Montana School Boards Association and was nominated to the National School Boards Association. While on the school board, Waterman also worked as a lobbyist for the Montana Association of Churches with a focus on mental health and human service issues, according to her obituary.
Following her time in the Legislature, Waterman served on the Children's Mental Health System of Care Committee, the Lewis and Clark County Welfare Task Force and as a trustee for the Montana Health Care Foundation.
"Mignon was a true public servant who committed her life to improving her community and our state through her presence, her voice and her votes," Nancy Keenan, executive director of the Montana Democratic Party, said.
Gordon Bennett, 1922-2017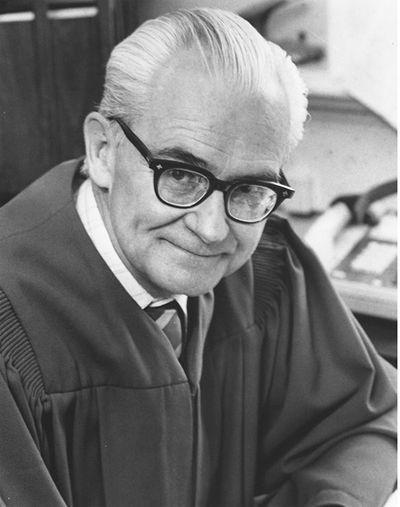 Gordon Bennett served as a District Court judge in Lewis and Clark County for 18 years.
Bennett was born in Scobey, moving to Oregon for a time before returning to Montana where he graduated from Helena High. He spent two years at Carroll College before transferring to Carleton College in Minnesota. After earning a master's in journalism in 1950, he again returned to Montana to work for the Great Falls Tribune.
In 1956, he graduated from Georgetown University Law Center and went on to work as an assistant attorney general under Forrest Anderson. He managed Lee Metcalf's 1966 U.S. Senate campaign and Anderson's 1968 gubernatorial campaign. He also served as an associate solicitor in the Department of the Interior in the Kennedy administration, according to his obituary.
In 1970, Anderson appointed him judge in the First Judicial District in Helena, which he held for 18 years.
In 2007, his former colleagues nominated Bennett for the State Bar of Montana's prestigious James J. Jameson Award.
"The justice system, the sense of justice that he believed everyone was entitled to; he brought a great sense of humor and perspective as well," said Helena attorney Micheal Lamb.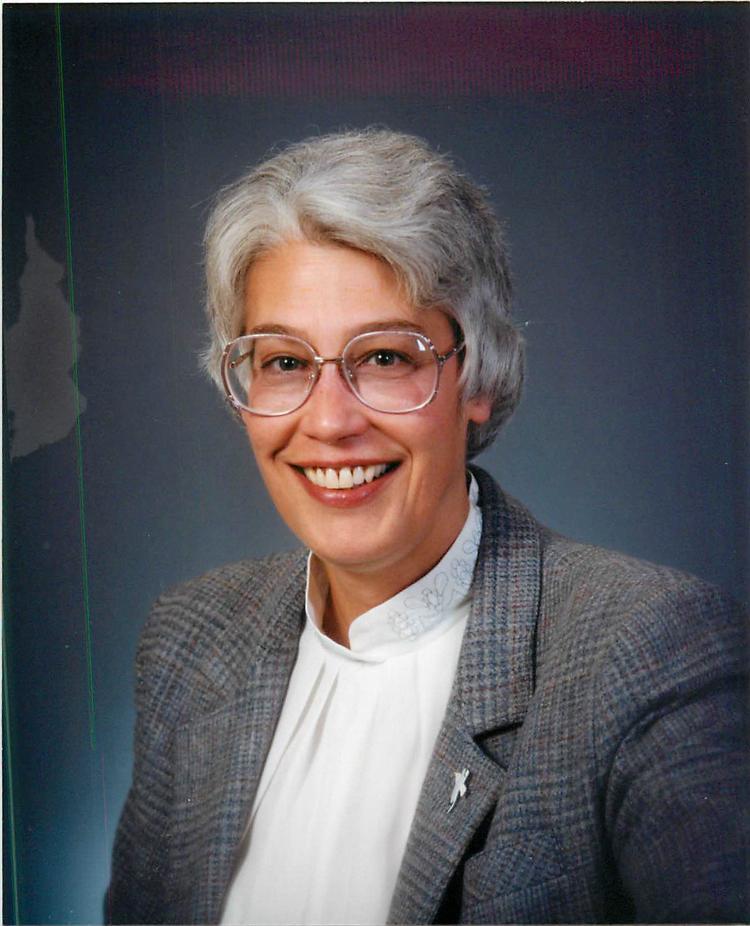 Sue Bartlett served eight years in the Montana Senate and as clerk and recorder for Lewis and Clark County.
Bartlett was born in Billings and graduated from Billings West High School. She went on to graduate from Washington University in St. Louis before returning to Montana.
Bartlett took up the fight for gender equality and became politically active. She involved herself in Montana's effort to ratify the Equal Rights Amendment and then to prevent rescission of Montana's ratification. She also served as treasurer of the Montana Women's Lobby, on the board of Montanans for Choice and as Chief of the Women's Bureau in the Montana Department of Labor, according to her obituary.
In 1992 Bartlett was elected to the Senate and continued her work advocating for gender equality and for the poor.
"She's very quiet, but when she stands up and speaks people on both sides of the aisle listen. They know she's knowledgeable and her opinions are well thought out," the late Mignon Waterman told Lee Newspapers.
After her tenure in the Senate, Bartlett served twice as a delegate at presidential conventions and worked as the intake officer for the Montana ACLU for five years. In 2005, she was appointed to the Montana Tax Appeal Board by Gov. Schweitzer and confirmed by the Senate.
This story has been changed to say that Karla Gray was Montana's first female chief justice of the Montana Supreme Court, rather than the first female justice. Diane Barz was Montana's first associate justice.