Mark Gibbons grew up in a poetic household, one where poems were the harsh narratives of a working class family. He describes his parents as painfully honest … to a fault.
"With my old man, if you were acting like a bully or taking advantage of someone, he would call you out," said Gibbons of his father, Vincent, a railroad worker and son of Irish and German emigrants who was conceived in Ireland and born in Butte.
"Being who he was, he understood class discrimination. He was poor and radical as hell. He wasn't a poet, but if he turned on you and wanted to correct your bulls**t, it sounded like a hell of a goddamn poem."
Gibbons, like his father, has a frothy mouth and isn't afraid to call it like he sees it. The first college graduate in his family, Gibbons spent most of his youth in the small railroad town of Alberton, 30 miles northwest of Missoula.
"I am a product of where I came from, which is my parents and my upbringing. How I looked at the world, I felt that injustice was something that needed to be addressed in everything that happened."
In September, Gibbons was named Montana Poet Laureate and will serve a two-year term through 2023. The position "recognizes and honors a citizen poet of exceptional talent and accomplishment" with a mission to advance and support poetic arts through outreach to Montana communities. Gibbons succeeds a joint term by poets Mandy Smoker Broaddus and Melissa Kwasny and is the 10th individual poet to hold this position since it was created in 2005 by the Montana State Legislature.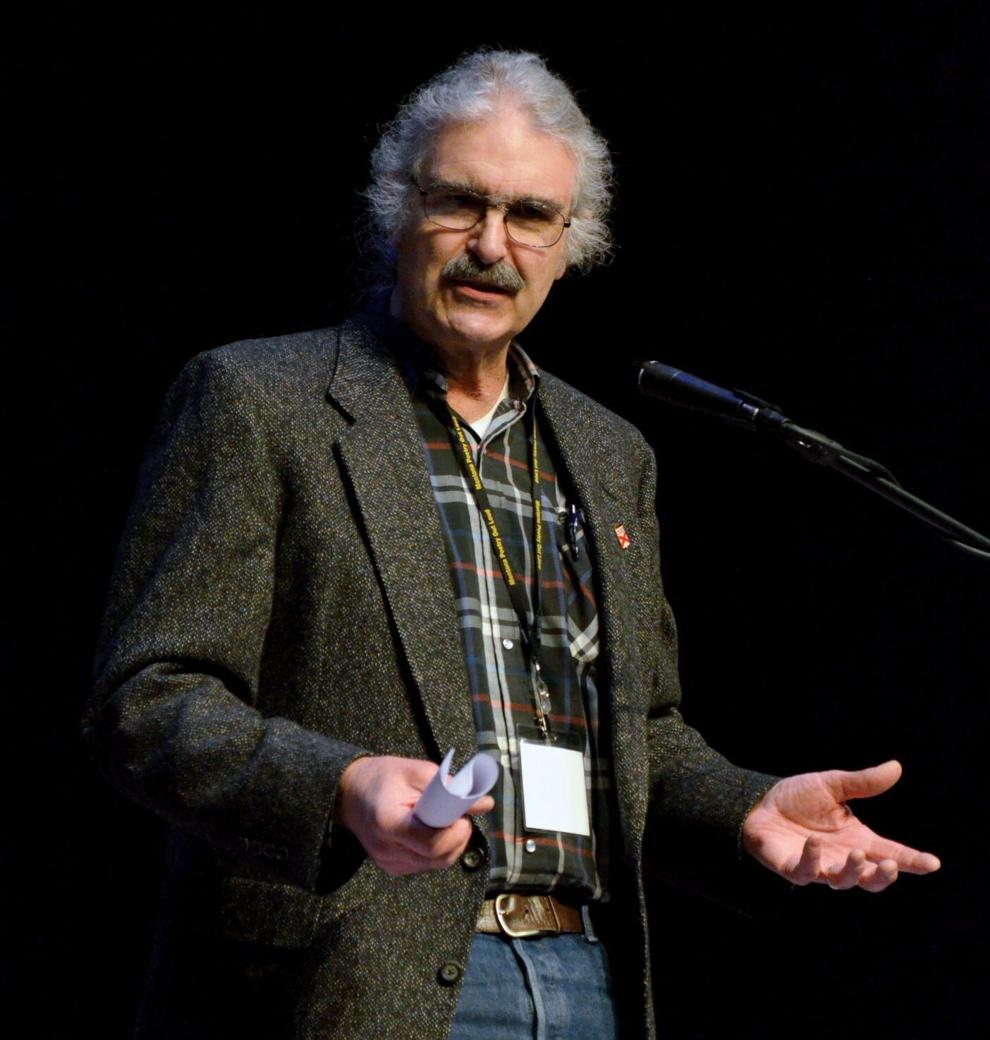 A rabbit hole
Gibbons resides in Missoula with his high school sweetheart Pam (they were married a year after graduating from Alberton High School in 1972). Though he's softened at the edges, Gibbons words are etched into the Montana ethos along with bloody knuckles, ribbons of coal dust and saw mill pulp — some of the very industries that in the '70s drove them from Missoula for better air quality due to Pam's asthma.
Gibbons drove truck before he became an English teacher, working in high schools in Alberton, Augusta and Ronan on the Flathead Indian Reservation, before the couple returned to Missoula, where Gibbons has been teaching with the Missoula Writing Collaborative since 1996.
He wasn't writing poetry at the time, but when his father died around Christmas in 1993, things changed for Gibbons. He was 39 and had watched his father's heavy drinking take its toll. Though he'd slowed down his drinking, Vincent died at age 76.
"He was an important figure in my life, and I never was able to connect with him," said Gibbons, who had his own relationship with drinking and drugs, something he put aside in his early 30s when he began teaching.
"I say to myself that I decided to try on that whole alcohol rabbit hole to find out what was there and find out where he was at," said Gibbons. "It was a way to put myself into his psyche. It was silly in a way, but at the same time it was just there."
Gibbons describes his father as a voracious reader who never went to college, despite the urging of his high school English teacher. "He never wrote, and I think he was a writer at heart, and what he did instead was drink. And he escaped that way."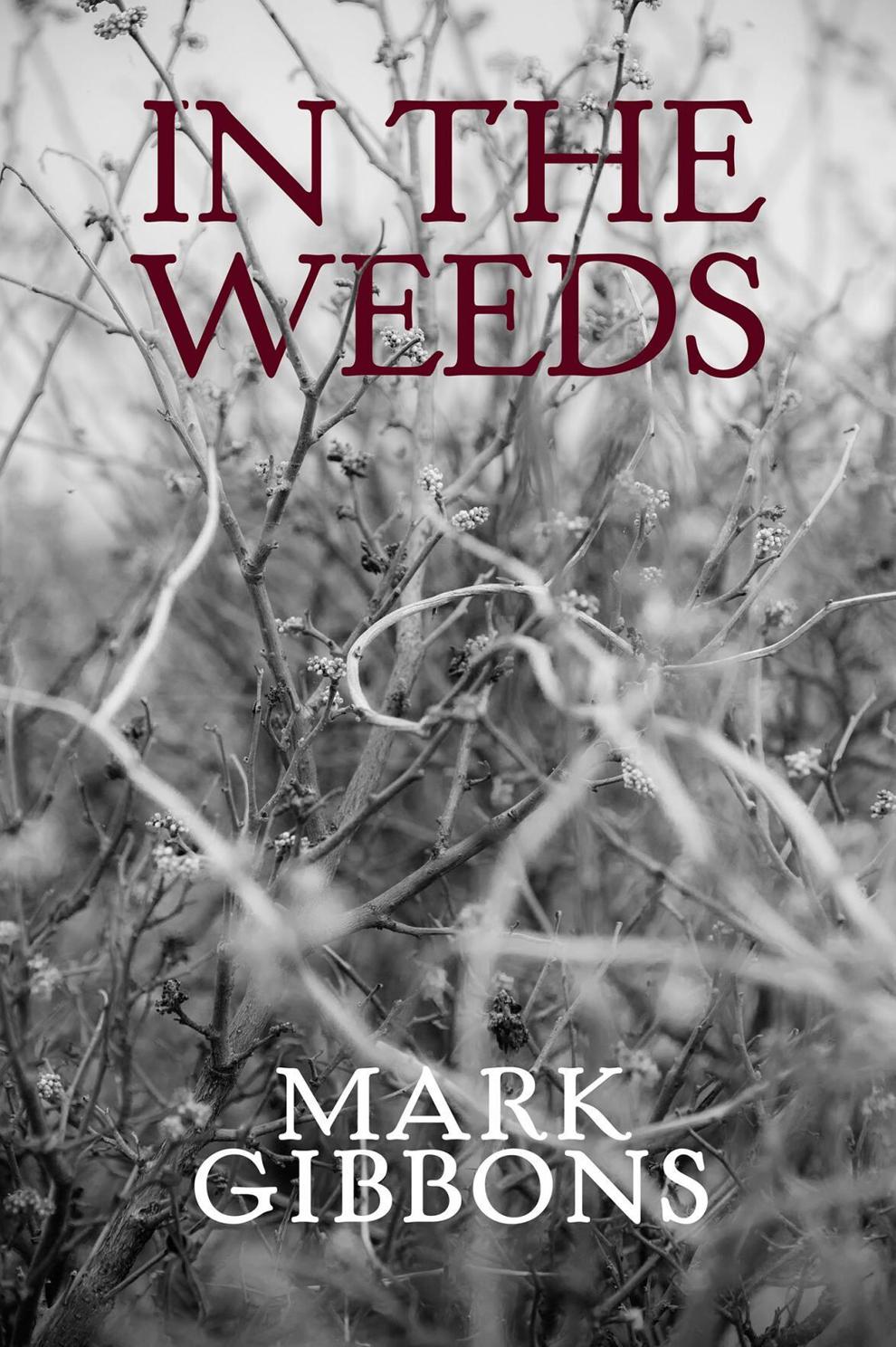 Two years after his father's death, Gibbons self-published his first collection of poems, a chapbook titled "Something Inside Us," and would go on to release 11 volumes of poetry — all on small presses. His newest collection, "In the Weeds," was published last year by Helena's Drumlummon Institute, a press that focuses on literature and art created primarily in Montana.
A 'poet conversationalist'
Montana's Poet Laureate is selected by the governor after nominations are narrowed by committee. It is an honorary position that does not contain any compensation from the state for serving.
"Besides slightly shocked, I felt happy to be acknowledged and given the chance to represent and bring poetry to people around the state," said Gibbons. "It's what I have been doing over the last 25 years. I'd been a bridesmaid several times, so I figured if I lived long enough eventually it would happen."
In choosing Gibbons, the selection committee noted the strength in his work. "Mark has been laboring freely and joyously in the trenches for decades; his fierce advocacy is definitely worthy of recognition, as is his work."
"Mark Gibbons has dedicated more than three decades to his craft and sharing his love for poetry with the students, readers, and people of Montana," added Cyndy Andrus, chair of the Montana Arts Council. "His advocacy for the written word makes him eminently deserving of this honor."
Debra Magpie Earling, an English professor at the University of Montana, describes Gibbons as a "poet conversationalist."
"To read Mark Gibbons' poetry is to have an intimate conversation with your community, the guy on the next barstool, the woman in the checkout line, the person across the alley," she wrote after reading his latest collection of poetry, "In the Weeds," which was released in 2020.
Aaron Parrot, who operates a small press in Helena, penned the introduction to "In the Weeds." He describes Gibbons — like his mentors including Ed Lahey and Richard Hugo — as "living, breathing, long-haired evidence that poets emerge just as much, if not more, from the grimy reality of the workaday world as they do from fancy colleges or boarding schools … and with their words, become unacknowledged architects of the world we all muddle through."
'Foul-mouthed poet'
Gibbons was good friends with Lahey, the poet from Butte who pulled mining and the grit of industry into his works. That connection is reflected in Gibbons' working class tones, and his work emerges as a song of routine and daily life — the pull of the everyday to become poetry.
After Lahey died in 2011, Gibbons said he wished there were more recordings made of the poet reading. "He was an incredible orator and deliverer of the written word."
Gibbons is most attracted to the out-loud version of a poem. "Poetry is an oral art form, and I think sound plays a big part in how I make a poem. The first poets I listened to were rock musicians."
In the soundtrack of his youth — country and rock songs — Gibbons heard poetry. "Because of the emotion and the repetition of language and the rhymes in the songs, a lot of that was the first poetry that I really gravitated toward."
He also adopted a language that some might consider crude, which also added to his surprise being selected as Montana Poet Laureate. 
"One of the several criticisms I've received over the years is that I'm a foul-mouthed poet," said Gibbons, who agrees with the observation but doesn't take issue with it. "Why should a large percentage of the adult population have their word choices censored by some religion-based authority of moral correctness?"
As one of his first initiatives as Montana Poet Laureate, Gibbons said he wants to make more recordings of living poets in the state. "I just want to collect as many as possible, starting with the gray hairs I know and working toward the young people."
He's not shy when it comes to his age (67) and admits that he struggles to keep connected. "This is a reality of growing old. You are totally out of the loop. Old white guys lose track of what is going on in the world."
Gibbons gives his status consideration as he navigates the responsibilities of becoming Montana's most visible poet. "Even though I'm an old white man I'm very aware of it."
In wanting to record the poetic voices of Montana, Gibbons said mortality has "everything do to with it."
"That's the idea that precipitated it, those people that have disappeared and were not captured."
Mortality is a topic poets routinely deal with, and Gibbons is no exception. He recalls his first exposure to death during a funeral when he was 10 years old. "It's a part of living that I think poets spend a lot of time exploring. The more you are aware of it, the more you are aware of the existential reality of being alive, the more interested you are in making the most of it."
Montana poets and writers share what they're listening to, reading, and watching lately
Montana writers and poets in 2020 share their reading lists, what they're listening to and watching, and what they're creating during the COVID-19 pandemic.