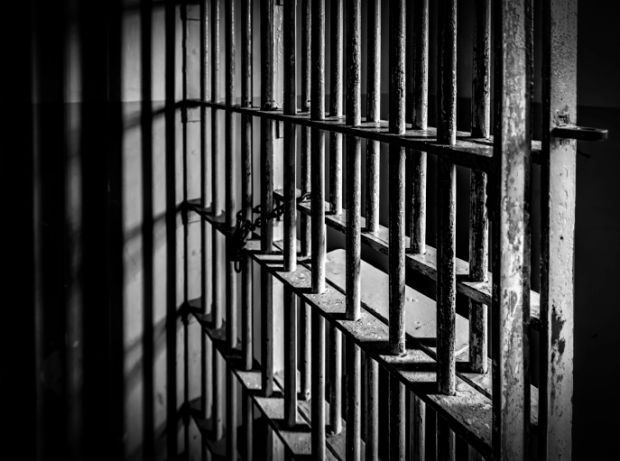 A Stevensville man out on bail while awaiting sentencing on a felony charge of domestic assault is back in jail after being arrested for possession of methamphetamine and marijuana.
Patrick Terry Flowers, 60, pleaded guilty earlier this month to felony partner or family member assault as part of a plea agreement that dropped felony charges of stalking and accountability for theft.
On Tuesday, the Ravalli County Attorney's Office filed papers saying that plea agreement is off the table following Flower's most recent arrest.
Flowers is scheduled to be sentenced on the assault charge Feb. 18.
Flowers was arrested Dec. 22 following a traffic stop near Stevensville.
During the stop, a sheriff's deputy asked Flowers for permission to search his vehicle. Flowers consented and then asked if he could retrieve a sweatshirt from the pickup truck.
When Flowers reached into the back seat, a small glass pipe of a type commonly used to smoke methamphetamine fell from the truck to the ground, court records said.
The deputy allegedly found 6.65 grams of marijuana and a marijuana pipe under the seat.
Leslie Evajay Hill, 34, was a passenger in the vehicle, and a search of her purse allegedly found a vial containing methamphetamine.
Flowers and Hill appeared Tuesday before Ravalli County Justice of the Peace Jim Bailey.
Both were charged with felony criminal possession of dangerous drugs and misdemeanor counts of criminal possession of dangerous drugs and possession of drug paraphernalia.
Bailey set bail for Flowers at $300,000.
At the time of the arrest, Hill was also out on bail on felony drug charges stemming from an arrest in August. Hill's bail was set at $50,000.
• Brian Martin Mohn, 42, of Hamilton was charged with felony criminal endangerment and misdemeanor charges of driving under the influence, careless driving and failure to wear a seatbelt.
Mohn was arrested Dec. 20 after a Hamilton police officer spotted him driving erratically on Hamilton's Main Street. Mohn was unable to successfully complete field sobriety tests. There was a 10-year-old boy in the vehicle with him at the time of his arrest.
• Connor John Carr, 22, of Hamilton was arrested for two felony counts criminal possession of dangerous drugs and misdemeanor charges of criminal possession of drug paraphernalia and driving under the influence of alcohol or drugs, second offense, on Dec. 21.
Court documents said officers found Alprazolam tablets, hypodermic needles, a snorting straw and a digital scale that tested positive for the presence of methamphetamine inside his vehicle.
• Simone C. McPherson, 54, of Hamilton was charged with two felony counts of theft for allegedly stealing jewelry and coins from two of her home cleaning clients.
Court records said the two clients from Florence and Stevensville reported the missing items Dec. 17. The stolen jewelry was found at Asmus Jeweler in Hamilton. People working at that business identified McPherson as the person who sold them the jewelry.