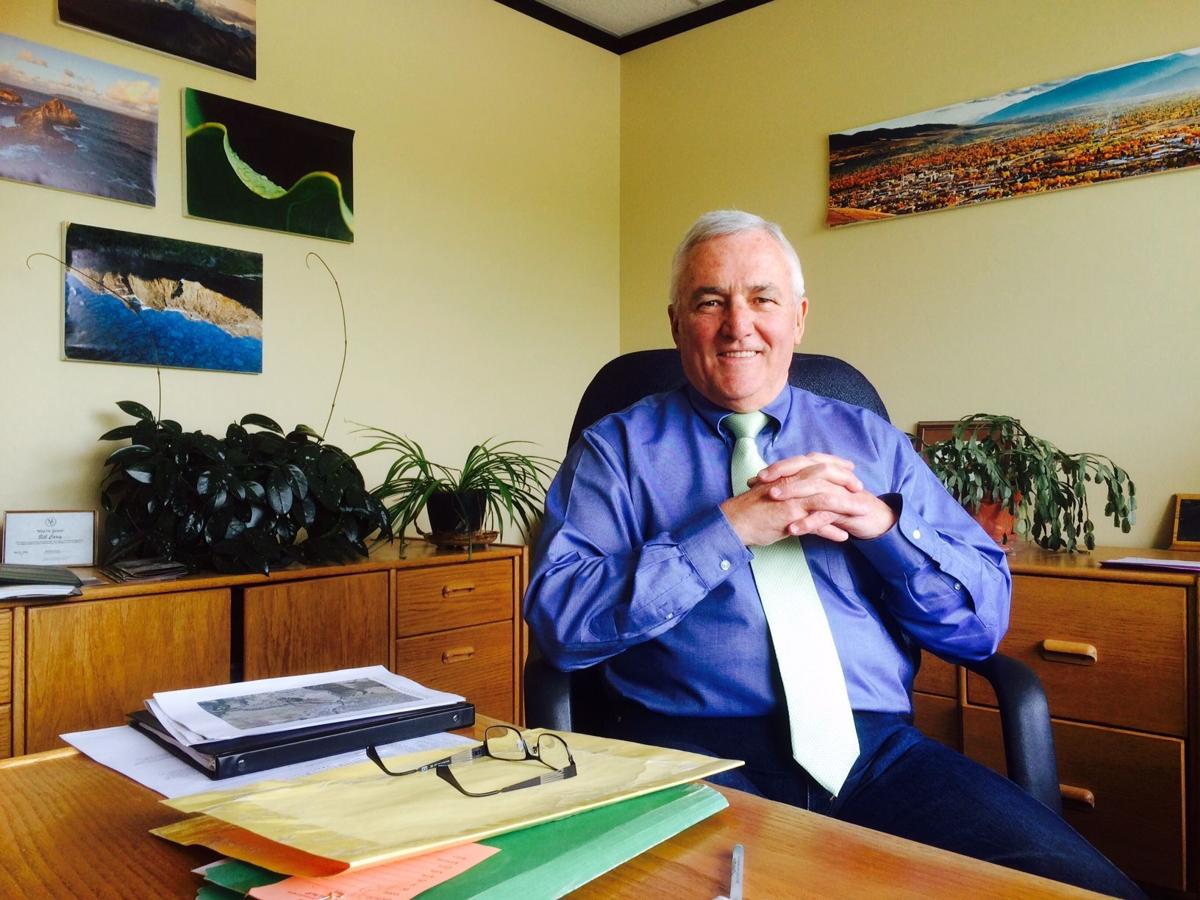 From 2012 to 2030, the percentage of the U.S. population age 65 and older will increase from 13.7 percent to 20.3 percent, according to projections from the U.S. Census Bureau.
There will be 83.7 million seniors in the nation by 2050, double the current number. AARP predicts that Montana will be one of the oldest states in the country within 15 years, with a quarter of the population older than 65.
A tidal wave of retirees is coming, and they will live longer and need more housing options that bridge the gap between the traditional family house and the nursing home, especially for single, elderly individuals who still want to stay relatively active.
Missoula County Commissioner Bill Carey believes that one major solution to the looming dilemma lies in senior cooperative housing, not-for-profit organizations that are owned and controlled by members themselves.
They share spaces and amenities like libraries, workshops, craft rooms and community gardens. Members pool their money, so each one puts up a big down payment, but they then pay a portion of a shared mortgage that Carey said can be as low as $400 per month.
When a member sells his or her share, the equity they can gain is capped at 1 percent or 2 percent per year, so the shares are still affordable to people on a waiting list to get in.
That way, the co-op ensures that it will never price out potential members. The model still allows retirees to avoid renting at a retirement community – and thereby losing all their hard-earned financial equity – but still provides them with shared services like maintenance and activities.
Carey has toured "countless" senior housing co-ops across the country in recent years, from Connecticut to Maryland to California, and he has been impressed by what he's seen.
"It's not for everybody," he said. "But the people that live in them love them. They lead healthier lives. People, when they age, tend to start thinking more about, 'Hey, where's my support group?' They're interested more in being in a community than when they were in their 30s. There's real interest, there's real need. I mean, the demographics, everybody knows how many seniors are going to be in our society."
Last week, Carey brought in senior co-op housing expert Dennis Johnson from the Twin Cities to give presentations to local community members and developers.
He said between the three meetings, more than 70 attendees, 15 developers and two commercial lenders expressed interest. Carey said he is now going to gauge the interest of developers and try to convince them the time is right to get something done in Missoula.
"In the Twin Cities, they have 80 co-ops, it's no big deal," he explained. "We have financial co-ops here like the credit unions, so people are familiar with the model. But we don't have any housing co-ops here."
Carey said the more people learn about the model, the more they like it.
"People in their 60s and 70s, they have to live somewhere," he said. "So they've got their home. I'm tired of mowing the lawn and tired of maintenance and stuff. That's one incentive for people to look and see what's out there. So yeah, for several thousand bucks a month, I can have a nice, well-appointed retirement apartment.
"But all in all, you're talking rental: no control, no equity. You buy a share in a co-op, it's worth something. They're not market-rate co-ops. They determine that the share price will go up 1 to 2 percent a year to keep up with inflation, but they're not into making a bigger nest egg, so much as preserving the nest egg they have. But at the end of the day that share is worth something, to the heirs or whoever, and meanwhile they've got some say in how the place is going to be run."
Carey said that the model doesn't work great for young people who have no savings, but it's perfect for seniors who have money from the sale of their house.
"The beauty about the seniors is, they come to the table with their equity in hand," he explained. "They sold their house and they have $40,000 in their hand and they want to know when they move in."
Andrea Davis, executive director of Homeword in Missoula, a nonprofit sustainable and affordable housing developer, attended a meeting with Carey and Johnson.
"Missoula does need some different housing options for folks that are aging and that want to age in place," she said. "The economics of the deals are the challenging part because you make an equity payment to get in and then you have a mortgage.
"It's a relatively large down payment and then you have a mortgage cost. You own a part of the mortgage. It's like we would both be paying the same mortgage of an apartment complex."
For cooperative housing to make financial sense, Davis said the mortgage has to be the equivalent of the going rate of a rental.
"Rents have steadily increased for conventional, regular apartments," she said. "If that's the case, the senior co-op stands a market chance actually. And you need a long-term commitment interest. The case now is people are transitioning from a single-family home into a nursing home, and it's like, what's the step in between?" she said.
The cooperatives are wildly successful in the Midwest, but Davis said Montanans may have a more independent streak, although that is impossible to quantify until somebody tries to start one here.
The only source of financing for a senior cooperative is through the U.S. Department of Housing and Urban Development, Davis said, because the projects are complex and require a lot of institutional knowledge and oversight. Each project has to submit a budget to HUD, which is then monitored.
Davis said people might be squeamish about not getting equity out of a cooperative like they would a condo, but the idea of using a home as an investment is a fairly new concept that really only began to take hold in the past 30 years.
"The cap on equity ensures a pipeline of buyers, which gives stability to the co-op," she said.
Missoula real estate agent Joy Earls and her husband have developed housing projects for people 55 and older in Missoula. She said that when she wrote a Missoulian column and mentioned cooperative housing a few weeks ago, the response she got was overwhelming.
"It's the biggest response I've ever gotten," she said. "Boom, I just get all sorts of people really interested. People say, 'Oh my gosh, where can I sign on?' There is a huge interest. It's not to say one option is better than the other, but options are good."