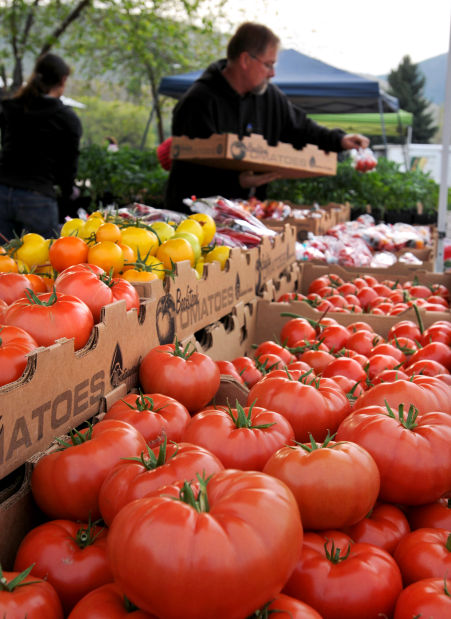 Only 3 percent of food consumed in Montana comes from in-state sources, according to the Sustainable Business Council, a nonprofit organization in Missoula that advocates for environmentally friendly business practices.
While that amount rises to 15 percent when food products that are first sent out of state for processing, such as wheat, are included, it's a drastic decline from 60 years ago, when 70 percent of food consumed in Montana was produced here.
That's why the SBC is launching a Buy Local campaign with a focus on the food sector. The organization is asking community members to pledge to make 10 percent of their food purchases from local sources in order to help increase the consumption and demand from them.
You have free articles remaining.
Through September, the SBC will be offering prizes, hosting film nights, presenting networking events and spreading the message with tables at stores and venues around town.
"There are so many potential impacts when choosing to eat locally produced food," said SBC executive director Jenny Mish. "Improving the local economy, conserving natural resources, eating healthier food, connecting to your foodshed, these are really all about celebrating and protecting this place we love and the people who live here."
Participants who sign the pledge at sustainablebusinesscouncil.org will update their purchasing information throughout the campaign, which runs through September. They will be eligible for gift certificates to local restaurants, and a dinner and fundraiser in September will cap off the campaign and celebrate the local harvest season.
Mish said her organization got the data on local food consumption from Grow Montana, an organization that does a lot of public policy work on the food economy.
"Vermont is the leading state for local food consumption, and they are at 5 percent," Mish said. "We feel strongly that the more people that are aware of local options and ask about them when shopping and dining out, the more we can help each other return to a healthier, more profitable community."