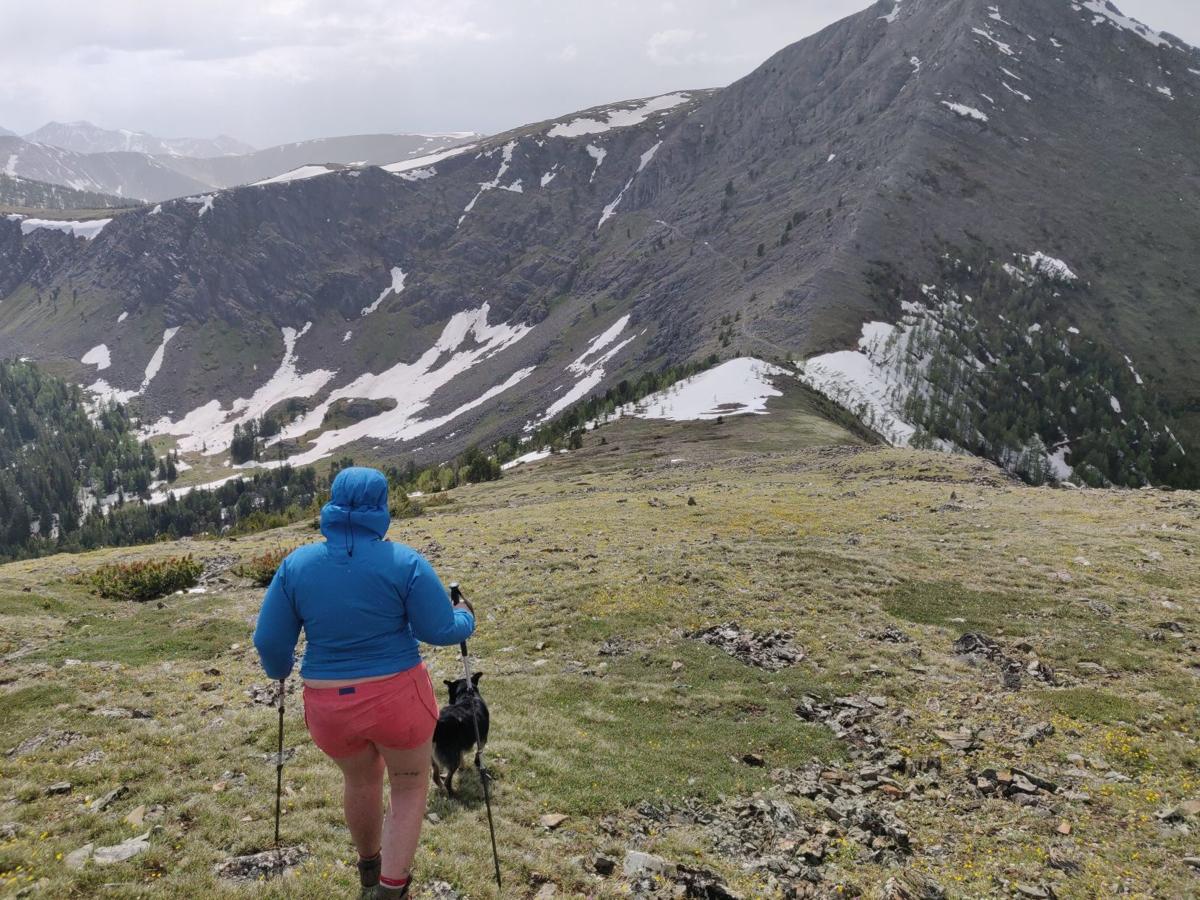 A Montana couple in pursuit of peace and quiet on the Fourth of July got a little too close to nature's fireworks.
"Growing up near Glacier Park I was taught about bears, but I had no idea lightning was something to think about," Toni Braig said of her experience getting zapped on a mountaintop in the Anaconda-Pintler Wilderness last weekend. "And that was the loudest thunder we've ever heard in our lives."
Braig, of Kalispell, and companion Nathan Burke of Billings were climbing an unnamed peak above Storm Lake south of Philipsburg when an otherwise blue-sky day suddenly turned stormy. First they got pelted with fat raindrops and then hailstones. Then things got weird.
"We heard this buzzing sound, and when Nathan raised his arm it got louder," Braig said. "We thought it was a bee. Then he looked at me and my hood was standing on top of my hair. I have really short hair, but it was standing up on end, pushing my raincoat up. He thought there was some sort of animal in my coat, and when he reached to check me out, when he touched me, felt something touch him back."
Burke said all his muscles suddenly tensed. Braig had her phone out to take a picture, but when she pressed the button she got a shock and the phone's speakers buzzed loudly.
"There was no flash," Burke recalled. "We thought the storm was off in the distance because we weren't seeing any lightning. The bolt may have hit the ground and struck somewhere else on the mountain."
As the couple crawled down off the ridge, they said they could feel the rocks under their hands and feet vibrating or tingling. Braig's dog, Steve, was nowhere to be seen.
"He usually sticks right by me," Braig said. "I think when the hail started, he must have thought: 'You guys have fun with that — I'm going to find another hiking group that's not in peril.'"
All three were reunited on the way down the mountainside. Burke said the only lasting effect has been a two-day headache. Braig said she has a newfound concern for weather.
"We climbed another mountain the next day," she said. "But then we saw a cloud in the distance and said, 'That's enough.' We ran down the trail."
Be the first to know
Get local news delivered to your inbox!