BILLINGS – It might not be long before the inscription atop Yellowstone National Park's iconic Roosevelt Arch is posted in Ryan Zinke's new digs.
It's what the new Interior secretary says is his mission for the Department of the Interior's management of federal lands: "For the Benefit and Enjoyment of the People."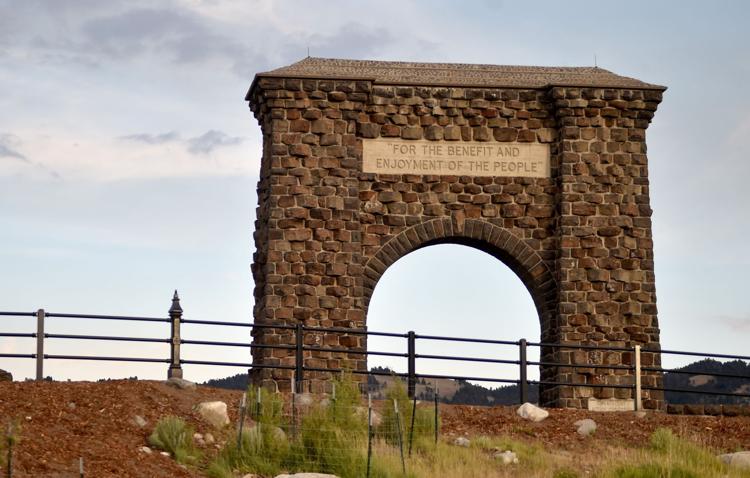 "Sitting in my office and I am now recognizing the task before me. I'm excited about it. It's great to be asked by the president to be his voice on public lands," Zinke said Friday. "I look forward to going out in the field and visiting our parks, our refuges and our holdings and just talking to the people. It goes back to 'the benefit and enjoyment of the people,' and I intend to live up to the model."
The Republican from Montana has repeated the statement often since saddling up and riding to work with the mounted National Mall Police on Thursday. He was then greeted by his new staff as a Northern Cheyenne Indian drummer pounded out an honor song at the top of the Department of the Interior steps. It was a dramatic departure from his job as just one vote out of 435 in the U.S. House. Zinke is the only congressman from a state so wide it falls just a few miles short of taking up an entire time zone.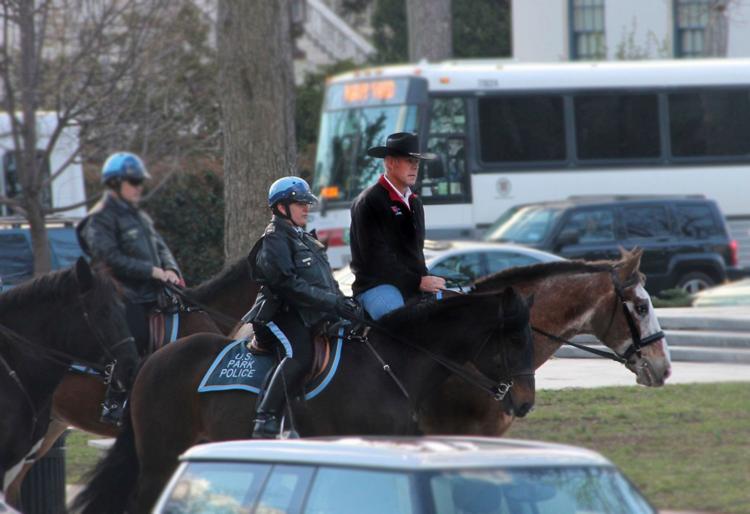 It was just two years ago when Zinke was moving into his House office. He'd been a state legislator for a couple terms in the last decade. Before that he was a 23-year veteran of the Navy SEALs, where he reached the rank of commander. He served in Iraq.
In President Donald J. Trump's Cabinet of millionaires, Zinke, 55, is tied with Vice President Mike Pence as the least wealthy, by a long shot. Minus his congressional salary, Zinke's non-government worth is about $800,000 and includes a 1938 Cadillac, a Harley Davidson, some family art and some rental properties, most notably in the Montana timber and ski town of Whitefish, where Zinke, a plumber's son, grew up in the shadow of Glacier National Park.
It is impossible to look in any direction from Zinke's hometown without seeing federal land. The local ski resort, Big Mountain, occupies land leased from the Forest Service. There is a tight green stubble on the landscape where a legacy logging industry sawed jobs from federal timber. There's the national park and to the east of it the Blackfeet Indian Reservation before the landscape flattens into millions of acres of Bureau of Land Management grazing land, punctuated by farm communities founded in the land rush of the early 1900s.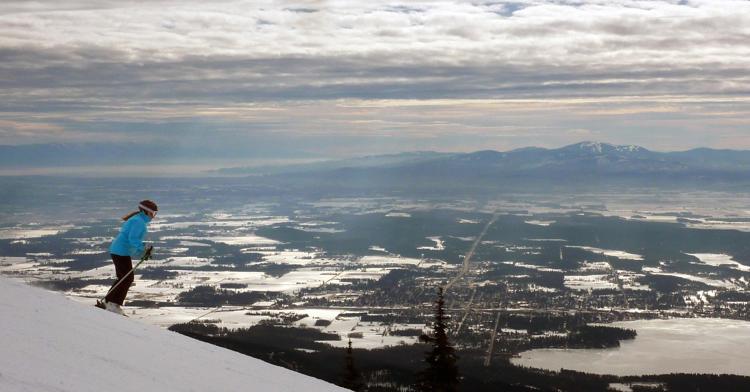 In Montana, the federal government is everyone's neighbor. It's the fourth largest state in the nation. The federal government owns a third of the property. The Interior Department manages all but the U.S. Forest Service property.
The department represents federal government's obligation to American Indian tribes. It supervises oil, gas drilling and coal mining on federal lands and waters. It manages national parks and battlefields, national monuments and also protects endangered species. The Fourth of July bash on the National Mall? Yep, that too, and several other purposes, as well. It employs 70,000 people and has a $20.7 billion annual budget.
Like all neighbor relations, sometimes there's tension between communities and their largest neighbor. It is the Department of the Interior's job to balance the public's interests in both conservation and revenue from federal land, Zinke told Lee Montana on Friday. 
"I think we have to recognize that there are some public lands that fit better under the Muir model, where man is more of an observer, the lightest footprint," Zinke said. "And there are special places in our public land holdings that deserve that special recognition, and we have it to a degree with wilderness and national parks. But the preponderance of lands, I think, are under the Pinchot model of multiple use."
John Muir was a pioneer of American public land preservation whose vision was crucial in the creation of national parks. His counterpart was Gifford Pinchot, the first chief of the U.S. Forest Service. Pinchot established the management of natural resources for revenue. His maxim was, "The greatest good for the greatest number," and that good included industry.
"Multiple use is making sure that the public can use our lands for the enjoyment and the benefit of the people," Zinke said. "That benefit side may include timber harvest, it may include oil energy production. It may include mining. Our charter is to make sure that those activities that are more invasive have a reclamation plan where at the end of the project that land is returned either in the same or better condition than what we started with. And that's where the right regulation – but not excessive regulation – is needed."
It's where jobs are tied to federal land that relations are most heated between the federal government, states and local communities. Zinke sees a need to restore trust with those communities. In Congress, he tried to give local governments, states and Indian tribes more say in the management decision on federal lands. He was harshly criticized for it by House Democrats who said he was giving too much power to non-federal stakeholders in mining and drilling.
But the federal government should be able to create wealth and jobs from its resources, while also protecting public access to federal property for recreation.
National monuments
Several battles concerning public lands await the new Interior secretary. In Utah tempers are flaring over the Bears Ears National Monument. The "ears" are twin buttes that poke from Southern Utah's Elk Ridge. The features are surrounded by canyons, mesas and cliffs that include archaeological sites.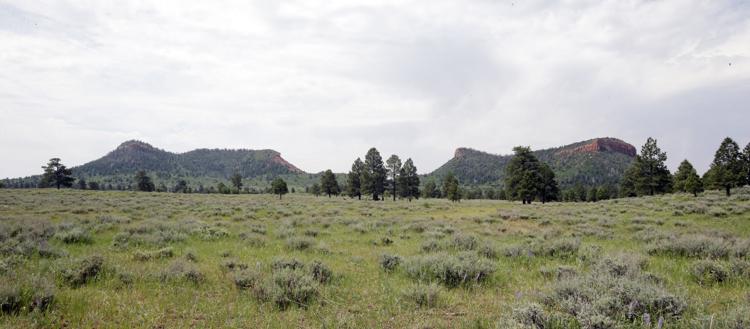 Former President Barack Obama declared the 1.35 million-acre monument before leaving office last year. Utah Republicans, like Rep. Jason Chaffetz, have said the they hope President Trump and Zinke eliminate the monument status.
You have free articles remaining.
Republicans' stand on Bears Ears cost Utah the nation's largest outdoors show, which brought 50,000 visitors to the state and $45 million a year. Organizers said they couldn't support a state that didn't support Bears Ears.
Zinke didn't say the monument would be undone, but it might be changed.
"I think we should follow the law in that there is no doubt there are areas that should have special protection and a monument is appropriate," Zinke said. "But we should work with local communities, we should work with the states. We should follow the law that monuments should be appropriate to the specific areas that deserve that protection. Some of the monuments created in the last administration were popular. They had grassroots support. They had broad support at the state level. And other monuments, especially those that were created late … they do they smell of political agenda rather than gaining consensus. And they've become viewed in many parts, especially in Utah, as, once again, breaching this bond of trust. And so my task as a secretary is to review all actions that were taken to make sure that we are an advocate for the local voice and advocate for the state and be seen as partners rather than adversaries."
The Berryessa Snow Mountain National Monument is an example of a declaration that worked. The 330,780-acre monument in Northern California was widely supported by the community. That's the support for a monument Zinke prefers.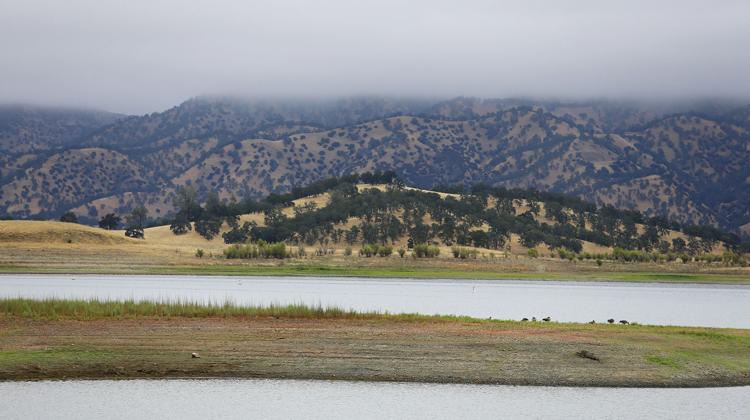 A president has never undone a previous president's national monument. Zinke said there's nothing in the law that prohibits nullification and nothing that clearly allows it, either. But national monuments can be changed.
"There's no doubt that a president can modify a monument that has been done before. There's precedent in that," Zinke said. "I think what the goal is on monument designation is to make sure you have local, and state, broad support of the people who live there, the people who are most affected by the monument. And of course that speaks to what my motto has been and will be: for the enjoyment of the people, which is on the Roosevelt Arch."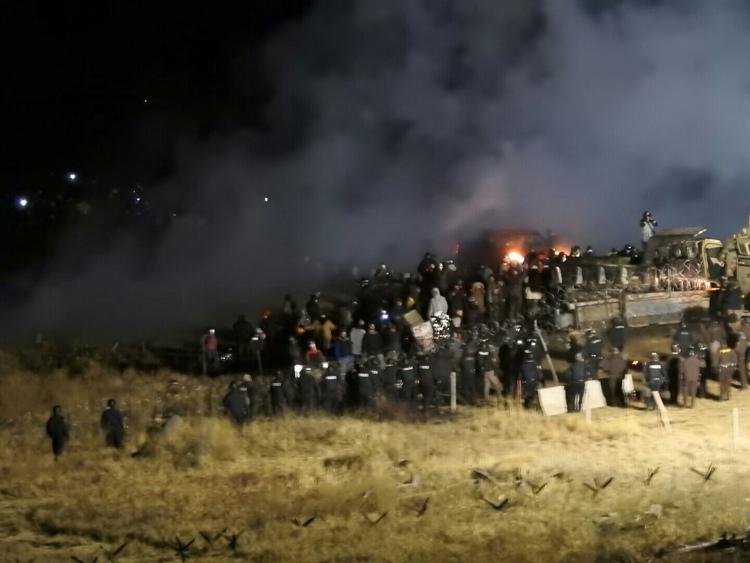 Standing Rock and Malheur
If the federal government had better local relations, it would hopefully have fewer protests like the one at Standing Rock, North Dakota, where the Dakota Access Pipeline is to cross beneath the Missouri River. The Malheur National Wildlife Refuge standoff in Oregon is another example where Zinke said things might have been different if public perception of federal land management were different. Federal property was damaged, and in the Malheur standoff someone died. Both incidents cost the federal government millions of dollars that could have been spent on restoration and management, he said.
"Going forward, when the public sees a Fish and Wildlife truck, or a BLM truck, I want the public to think about management," Zinke said, "Wildlife and land management rather than law enforcement. And I think that's an important distinction. Going forward, again, my biggest task is to restore trust at the local level, and that's being an advocate and making sure people believe they have a voice."
Coal
Zinke is a coal-state Republican. Montana has the largest holdings of federal coal in the United States. In Congress, he fought against an Interior Department suspension of coal leases triggered by concerns that coal royalties were set too low and needed to be studied. President Trump and Congress have since worked to lift the coal lease ban.
Zinke said coal, oil and gas from federal land is important because low-priced energy powers U.S. manufacturing. Those mining jobs are also directly linked to manufacturing in other states, like Illinois, where Caterpillar employees are hopeful an increase in mining under the Trump administration will boost demand for heavy machinery.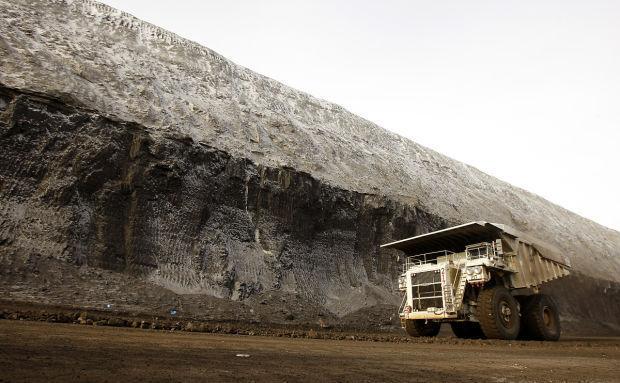 Coal's decline is tied to a glut in global supply which has made exports unprofitable while, at the same time, cheap natural gas replaced coal as the nation's primary source at power plants. Zinke and other Republicans argue that federal policy shouldn't exacerbate coal's problems. They would like to see more coal power, an idea President Trump campaigned on.
But other economies tied to federal land also need to be promoted where possible, Zinke said.
"We should not view it in terms of just extraction," Zinke said. "Public land also has a driver when it comes to recreation. In some areas, particularly in the Seattle area, Mount Rainier, Olympic National Park, the forest around Seattle, there is a strong desire to elevate recreation. In Alaska, there is a strong desire for energy development, many of our Native tribes particularly. Some of the biggest resource concerns are owned by Eskimos and Native indigenous peoples, and they are very pro-energy development. They use the pipeline. In many ways, it is their lifeblood, so I think it's best to view things locally and start understanding the challenges of energy development. The president was right to look at punitive, excessive regulations to undo those and let the market drive things. I think the goal is to make sure we have clean air, clean water, but also the economic engine of the U.S."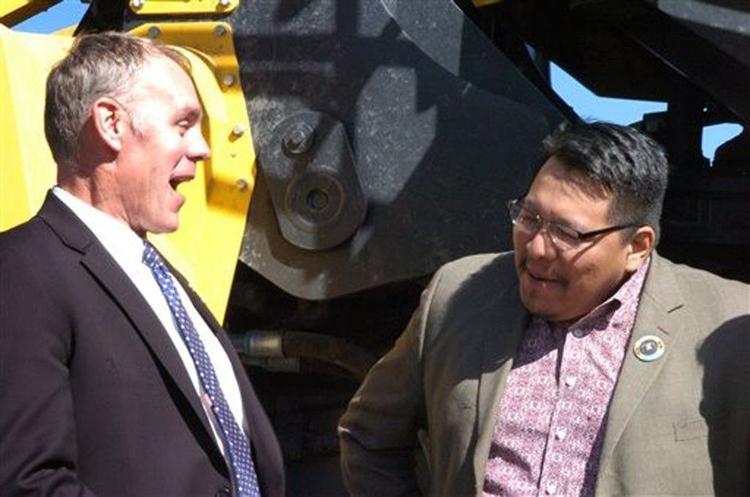 Tribal relations
Not all American Indian tribes support fossil fuel development, Zinke acknowledged. Where there is opposition, the United States needs to honor that, he said.
"I've talked with the tribes extensively before (and) as a congressman, I had the best relationship with the tribes in Montana," Zinke said. "As a secretary now of Interior, I have to have the same relationship with all tribes.
"I think it stems from three things. One is sovereignty, and sovereignty has to be more than a word. Sovereignty has to mean something. Two is respect. And three is self-determination. And that's making sure the tribes have the tools to shape their own destiny and the authority to do that. As you know, even in the West, tribes are not monolithic, meaning that some tribes are pro-resource, pro-energy, pro-fossil fuels. And other tribes stand staunchly against that. I think it goes back to respect and sovereignty that each tribe in my judgment has to have the authority, the tools to carve their own path. And also from the Department of the Interior is to understand culturally many of these tribes are different, and their path may be unique to them, and I have to respect that."