On a recent morning, a man dressed in colorful, intricately patterned clothing played a video for Butte Central's K-8 students. The video highlighted hundreds of photos from a recent trip to Africa, and as it played, the man talked about each face or place or event being projected onto the gym wall.
"Watching this is emotional for me because these people are a part of my life," said Tom Bartoletti, founder of Montana Dental Outreach Teams, a nonprofit dedicated to providing free dentistry and humanitarian aid to both children and adults living in poverty.
Bartoletti has organized these outreach trips since 2004, first traveling with his family then with a different team of dentists, medical professionals, and college- or high school-age students two times a year. The Sheridan-based dentist said he aims to both give back to humanity and to expose his teams to different cultures.
In December, an outreach team traveled to Saint Lucia, a Caribbean island. This week, a team will embark on a 10-day trip to Ghana, Africa, bringing with them over 500 toothbrushes donated by Butte Central students and local Catholic parishes.
"We were more than willing to take this project on," said Susie Hogart, Butte Central's elementary and middle school principal. "These may be the only toothbrushes the people in Ghana ever receive."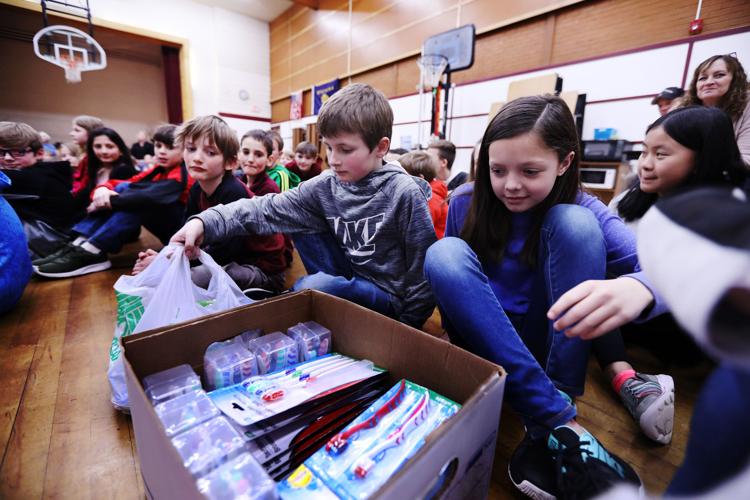 Bartoletti is a Butte Central graduate and has worked closely with both the local Catholic high school and Carroll College to bring students on outreaches, though he said they are non-religious trips. Over 200 people have traveled with Bartoletti to places like Ukraine, Haiti, Honduras, Colombia, and Ghana.
Of the handful of these people The Montana Standard spoke with, every one said their outreach experience was life changing.
Lorena Payne, a physical therapist based in Bozeman, said her first outreach trip was in 2013 when she traveled to Santa Domingo, Ecuador, with about 20 other medical professionals and college students.
"This first trip was an introductory trip for me… it opened my eyes to different cultures and approaches to disability or impairments," Payne said.
Payne said while she was in Ecuador, she met a boy around 5 years old who couldn't walk — his mom had been carrying him since birth. After showing the boy's mom a few techniques and stabilizing his trunk, Payne said the boy was able to stand and play basketball with his brother.
When Payne returned on her own the following year, the young boy was independently walking.
Now about seven years later, Payne still goes to Ecuador at least once a year through Families with Heart, a Helena nonprofit that's worked with Montana Dental Outreach and aims to help special needs people in Ecuador.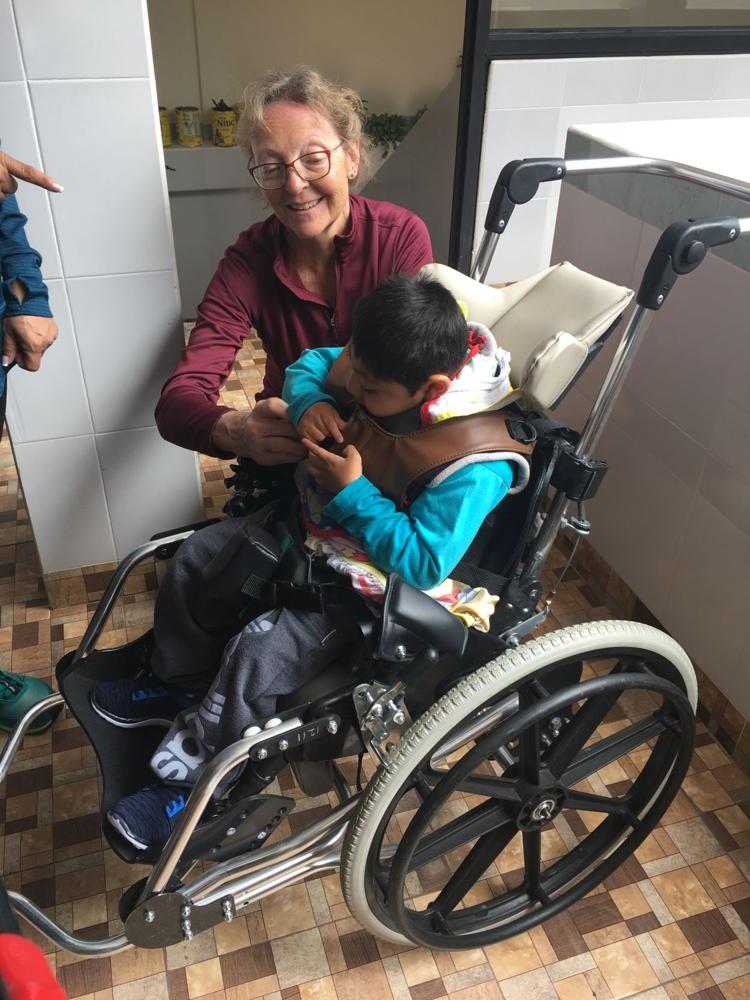 With the help of Carroll College physical or occupational therapy students, Payne works to educate caregivers and local physical therapists in two under-served locations. Payne has taught courses at a physical therapy school in Ecuador, worked with children at an orphanage in the foothills of the Andes Mountains, and is helping with a cacao farm that hopes to employ and house locals with disabilities.
"What drives me is the ability to share my experiences and get experiences myself that improve how I approach all of the patients I see," Payne said.
Like Payne, Gaspar Tognetti, Bartoletti's son-in-law, has also traveled with Montana Dental Outreach Teams to Ecuador. He said on a personal level, working there was especially hard for him.
You have free articles remaining.
Tognetti explained that usually the outreach team gets one building that they section out with curtains to create a pop-up clinic. Usually there's some kind of generator running so the team can have access to electricity and buckets for water sitting around.
On the trip Tongetti recalled, this room in Ecuador was filled with screaming children, most with cerebral palsy. Doctors in Ecuador refuse to treat or even touch kids with cerebral palsy, so many in the room had rotting teeth or other ailments.
"After they left, I had to go outside and sit on the curb where I started bawling, crying, because I couldn't process what was going on," Tognetti said. "It was very stressful to see that and inspiring to see how Tom was able to do dental work on those children."
Tognetti has been on about five trips with Bartoletti, including one to help people in his home country, Argentina. As a result of embarking on these outreaches, Tognetti has started volunteering more within the Baltimore community, where he is attending medical school at Johns Hopkins University, and grown more grateful for what he has in the U.S.
"It's a very elaborate answer," Tognetti said when asked why these outreaches are important. "These trips provide humanitarian aid for people in need and insight of what is going on in the world for college students."
That was the case for college students William French and Reegan DeBruycker and high school student Zoe Sullivan. All three talked of wanting to go on an outreach as a way to travel and help under-served communities. All three were surprised in some way by the reality of their trip and motivated to continue local and global outreach.
French said his trip to Ghana was filled with miracles and reaffirmed his desire to work as a physician in under-served communities both at home and abroad.
DeBruycker said her handful of outreaches are indescribable experiences and solidified her decision to become a dentist as she saw how dentistry could make a positive impact on others right away.
Sullivan said her two outreaches have shown her how she needs to be more open to helping others and seeing how they live, changing her whole outlook on life. This Friday, Sullivan's sister Sophie and their dad Brian will head to Ghana on their first outreach trip.
"I wish I could go with them, but I'm really happy they're going, because I know how excited they were for me," Sullivan said. "I hope the trip will help my sister be more outgoing and help her know that she can change the world."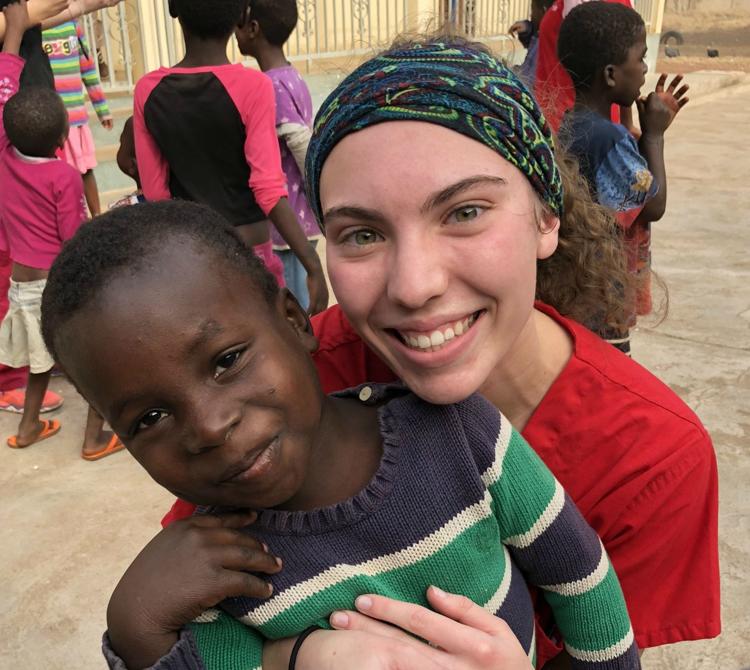 Zoe Sullivan is a Butte native, recently graduating from Butte Central High School. Sophie Sullivan is a junior at Central and will be the youngest student to ever go on a Montana Dental Outreach Teams trip.
"I'm really excited. It doesn't seem real yet," Sullivan said. "I think trips like this give people the opportunity to see they can make a big difference, so as they keep aging, good things keep happening."
Before Bartoletti's recent presentation for Butte Central K-8 students, Sophie Sullivan greeted the younger Central kids with high fives and hugs. She and her dad stood during the presentation, introducing themselves to the school toward the end and expressing their excitement for the upcoming trip.
After the Sullivans introduced themselves, Bartoletti changed the course of his speech from talking about the outreach trips to speaking directly to the young Central students about their futures. He told the students he hoped to bring them on these outreach trips someday and said they were lucky to be receiving a Catholic education.
"It's the Catholic thing to give back to humanity," Bartoletti said to the Central students. "Through a strong work ethic, you can do whatever you want to do. Don't ever forget that."