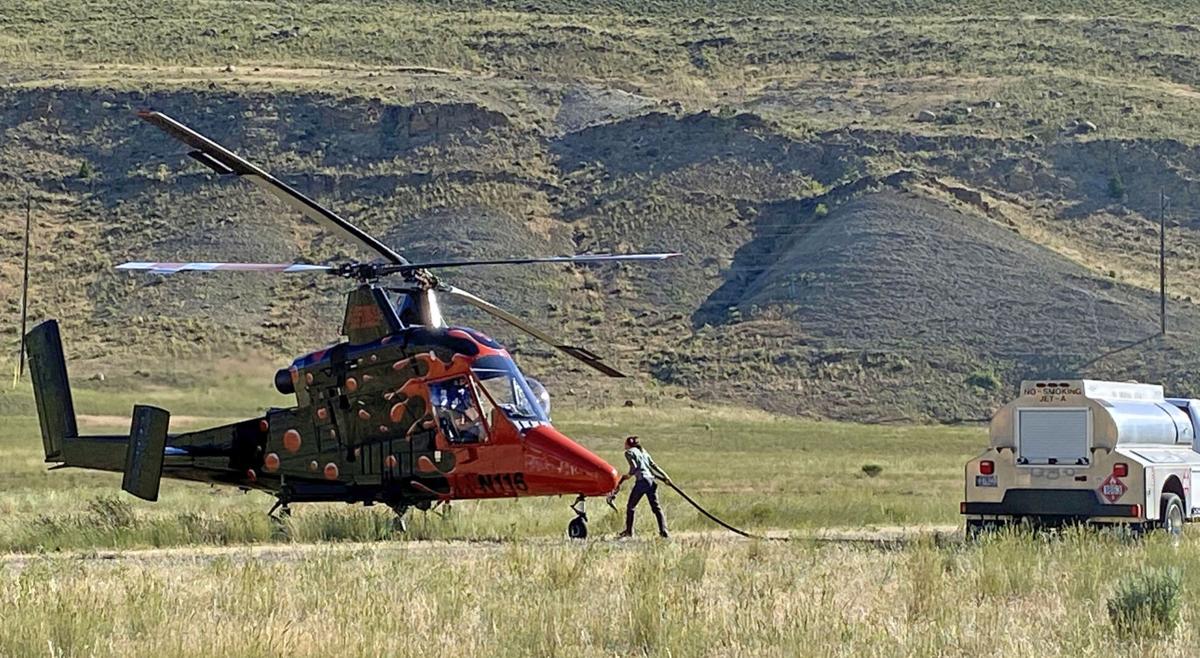 Tom Duffy arrived home Thursday after his last mission.
The father of three, business owner and pilot whose career in fire and search and rescue operations spanned decades, had an audience of dozens of first responders who saw his casket board the plane taking him back to Montana.
Duffy, 40, died Monday while fighting a wildfire in Mount Hood National Forest. He was flying a Type 1 Kmax, conducting bucket drops over the blaze, when the helicopter went down. Local authorities, along with the National Transportation Safety Board and the Federal Aviation Administration, are investigating the crash.
When the plane carrying his body touched down in Belgrade, another procession of his friends, family and members of the Gallatin County Sheriff's Office, Gallatin County Search and Rescue, U.S. Forest Service and Hyalite Fire Department led the way from the landing strip to a local funeral home.
"Almost all of the public safety community here in Bozeman came together today," said Gallatin County Search and Rescue Commander Jeremy Kopp on Thursday.
Duffy flew missions for Gallatin County search and rescue for 20 years, and was the third generation of his family to do so. A Bozeman native, according to an article published by his church, he attended Montana State University, where he played basketball as a Bobcat. A member of the Seventh-day Adventist Church, he served on two boards as a lay leader.
As a business owner, Duffy operated a local natural hot springs and a drilling company.
"That's really where he honed his skill, flying a helicopter for drilling operations, which is really technical work. And you talk about a guy who was loved by his employees. ... The number of drilling employees who showed up today, along with everyone else, is a real testament to who he was," said Kopp, who has known Duffy for at least six years.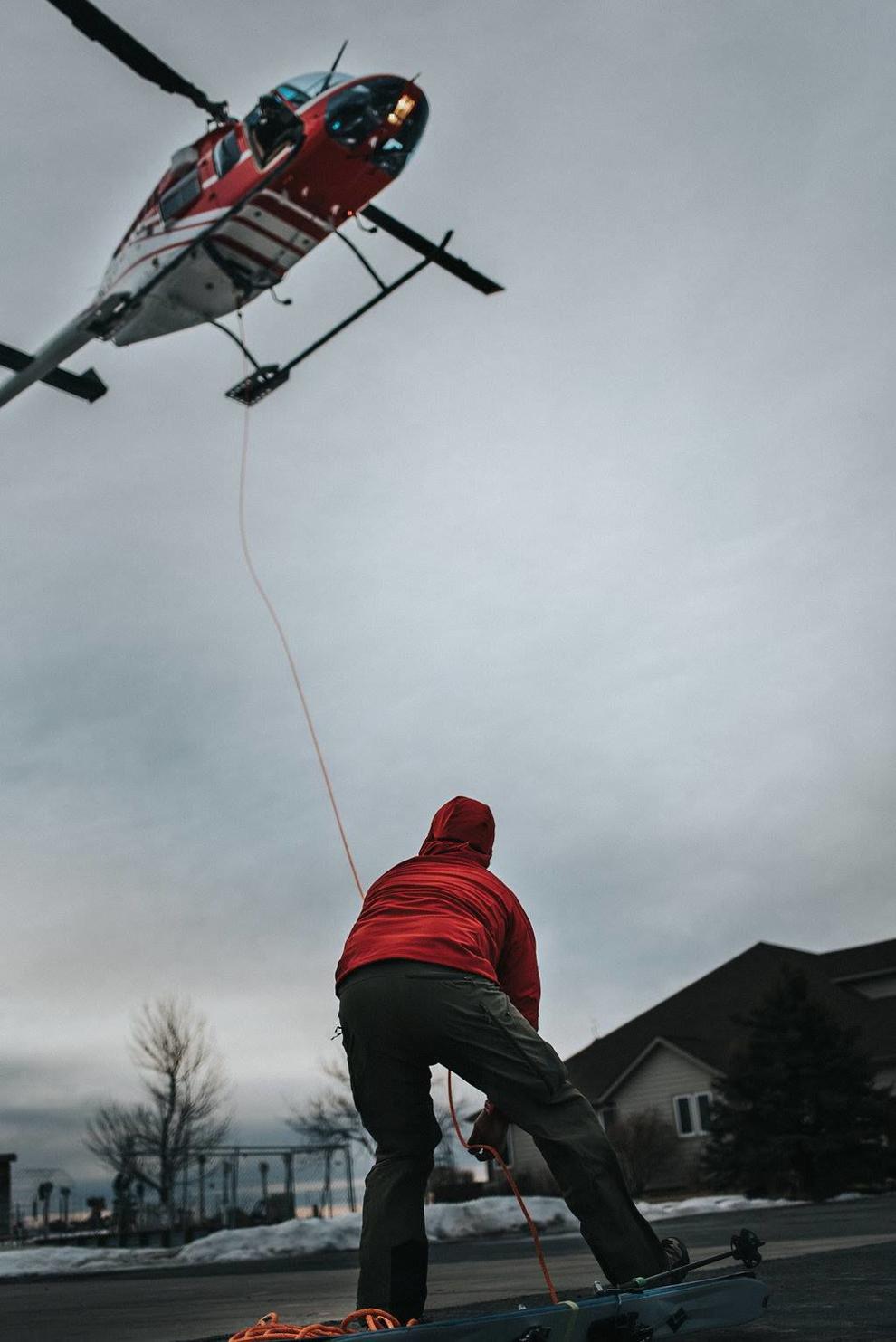 Kopp said he remembered meeting Duffy during a search for a 6-year-old girl, and as the search dragged on, Duffy "was one guy who just kept showing up."
The last time Duffy took flight for Gallatin County search and rescue, it was Aug. 15, and he answered three calls that day. Kopp said the three missions had him responding to two injured mountain bikers, and helping to recover one fatality near Mystic Lake.
"It's not often you get the trifecta, and of course who was it that showed up for all three? Tom," Kopp said. "It was kind of like his parting shot."