BILLINGS — The amount of marijuana in someone's system that constitutes a DUI is "arbitrary" and not supported by science, according to an attorney for a man charged in a fatal crash.
Montana public defender Gregory Paskell put forth this argument in an attempt to dismiss a charge of vehicular homicide while under the influence against Kent Roderick Jensen, 20.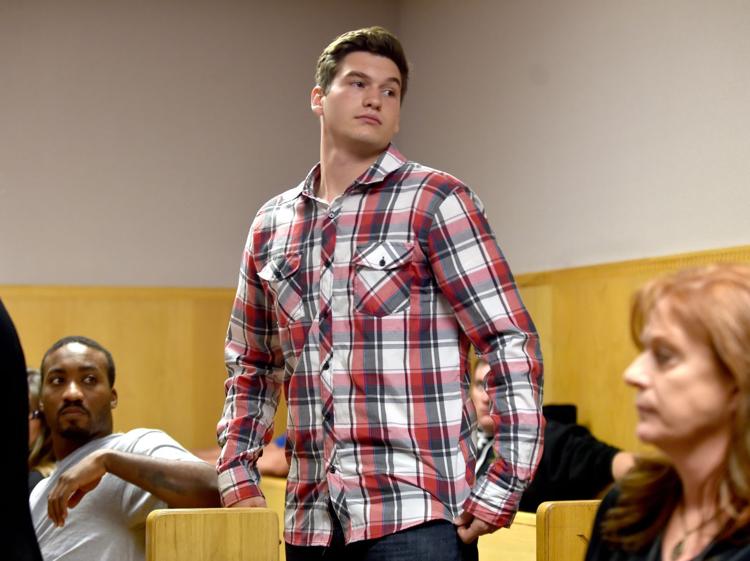 Jensen was charged after a crash on March 7, 2016, that killed motorcyclist Jashua Fry. Court documents say that Jensen pulled out onto a Billings frontage road without seeing the motorcycle and caused the crash.
Jensen's blood contained 19 ng/mL of Delta-9-Tetrahydrocannabinol, commonly known as THC, according to court documents. The limit for driving under the influence of marijuana in Montana is 5 ng/mL.
THC is the primary psychoactive chemical compound in marijuana.
Starting in January, Paskell challenged the constitutionality of Montana's 5 ng/mL threshold in an attempt to undermine the charge. Some studies have concluded that it's difficult to standardize the amount of THC that creates impairment because it varies widely among people.
"Because of this lack of scientific support, the use of the 5 ng/mL level in the vehicular homicide statute is unconstitutional as a denial of substantive due process ... " Paskell wrote, arguing for the dismissal of the charge against Jensen.
The prosecutor in the case, Deputy Yellowstone County Attorney Victoria Callender, has disputed Paskell's claims. In a response filed Friday, she wrote that Montana legislators approved the 5 ng/mL limit based on research and a desire to keep DUI drivers off the road.
THC as DUI
Montana is among 18 states with marijuana-specific impaired driving laws, according to the Governors Highway Safety Association. Now that a majority of states have allowed the use of either medical or recreational marijuana, enforcement of marijuana DUIs has gained more attention. The debate is whether police can enforce marijuana-impaired drivers like those who drank alcohol.
The Montana Legislature took action in 2013, passing the 5 ng/mL THC limit for drivers. The decision was backed by law enforcement testimony about the rise in DUIs involving marijuana, as well as specific stories.
The testimony in 2013 included that of then-Missoula County Sheriff Carl Ibsen. His wife, Judy Wang, died in a 2009 crash caused by a man whose blood content included THC.
In the ongoing Jensen case, Callender, the deputy county attorney, reviewed the testimony at the Montana Legislature to show what informed lawmakers' decision to pass the bill.
It included a determination by the Montana Crime Lab that the 5 ng/mL benchmark can separate impaired and non-impaired drivers, as well as those who ingested marijuana recently from those who did so long ago.
Paskell argued that other research disputes this. He cited a widely publicized 2016 report by the AAA Foundation for Traffic Safety. The report sowed concern for specific levels of THC that determine marijuana impairment.
Impairment depends largely on the individual and differs widely between occasional and regular users. Moreover, more THC may be in a frequent user's blood for a longer time than someone who doesn't ingest marijuana as often, according to multiple reports. The risk is that these factors could lead to legal troubles for prosecutors.
"There is no science to back up the 5 ng/mL level as a level that indicates impairment in a sizable enough portion of users to make it a standard for everyone," Paskell wrote in his court brief.
The AAA study suggested that law enforcement rely on training to spot impairment in the field rather than blood tests.
While Paskell attacked the validity of Montana THC limit to underpin his argument, Callender countered that the intended effect has always been the enforcement of DUI laws as determined by the Legislature.
"But under our constitutional scheme, the policy decisions rest with the Legislature," Callender wrote. "And so long as the law is reasonable to a legitimate government function, the law must be upheld."
Both sides made their arguments in person during a hearing on June 2.
District Judge Gregory Todd has not ruled on the case. Jensen is scheduled for trial in late August.