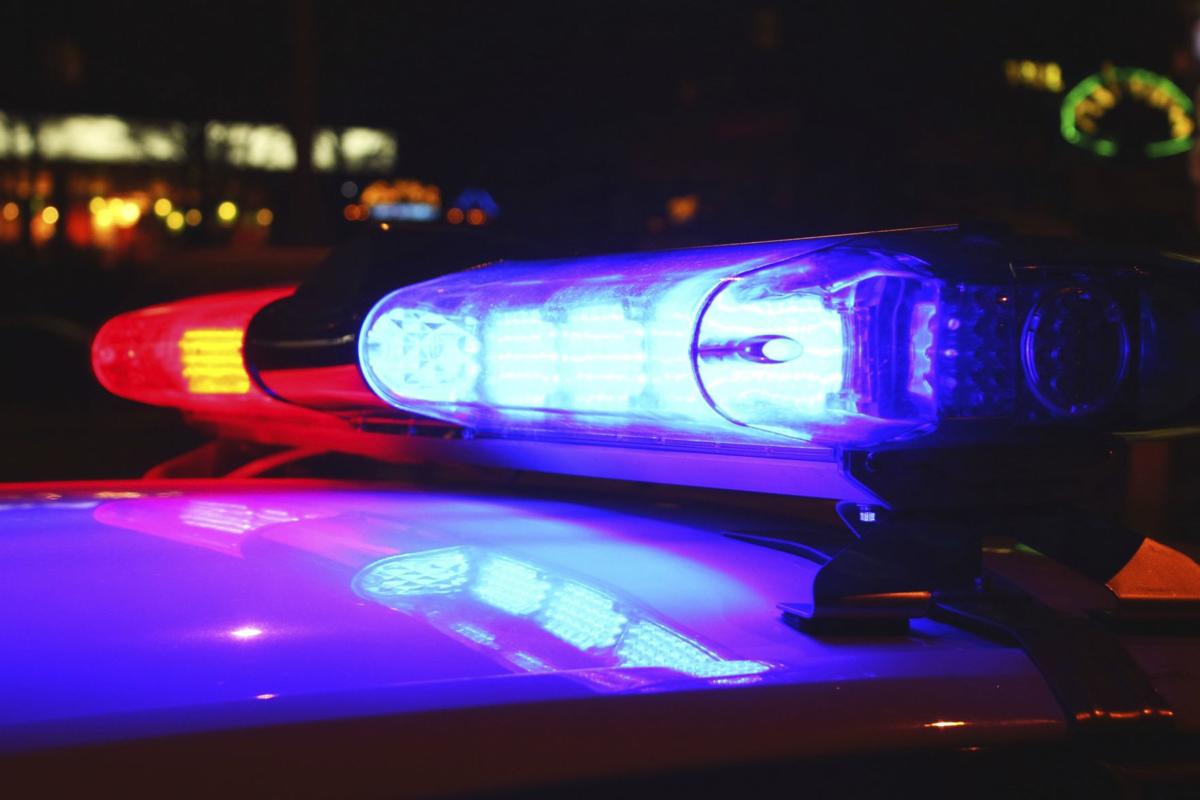 A 25-year-old Hardin man was killed in a rollover crash Monday evening in Big Horn County, resulting in the 12th death on Montana's roadways in four days.
Fatal crashes occurred on Friday, Saturday, Sunday and Monday in Rosebud, Carbon, Big Horn and Cascade counties, including the deaths of five family members on the Rocky Boy's Reservation.
Before the weekend, the number of fatalities in the state was below average for the year. With the most recent deaths, the state's total jumped to 66 for this year, according to Capt. Keith Edgell, District IV Commander for the Montana Highway Patrol. Last year at this time, the total was 64.
"This was kind of a punch in the gut these last few days," Edgell said.
On Monday, the 25-year-old Hardin man was driving north on Highway 314 near mile marker 37 at around 8:20 p.m. when he overcorrected on a turn and flipped the vehicle sideways, rolling twice. The man was taken by ambulance to a hospital where he later died, Edgell said. It's unclear whether he was wearing a seat belt.
His passenger, a 23-year-old woman, was injured in the crash and hospitalized. Alcohol and speed are factors in the crash, which is still under investigation, MHP said. She was wearing a seat belt.
The 12 deaths emphasize that wearing a seat belt can mean the difference between life and death, Edgell said.
A crash on Sunday killed two teenagers in Big Horn County. Elena Nelson, 17, and James Coburn, 17, both of Billings, were pronounced dead when law enforcement arrived. They weren't wearing seat belts.
Summer is the deadliest time of year on Montana's roads, and with fewer travel restrictions imposed by Gov. Steve Bullock to combat the spread of the coronavirus, more people are out and about.
"Once Memorial Day weekend hit, and almost the minute the governor indicated that we were going to move into Phase 2 on June 1, people were on the move," Edgell said. "There was a definite uptick in traffic on the interstate."
Failing to wear a seat belt is historically responsible for a majority of road fatalities. From 2013 to 2018, MHP averaged about 10,000 tickets issued per year to drivers not wearing a seat belt.
Today's cars are designed to keep the interior cabin intact, and the biggest issue is when occupants fail to buckle up.
"So what we see is that the interior cabin is in good shape, and if the person was seat belted in and stayed in the car they would have more than likely survived the crash," Edgell said.
A Rocky Boy family of five, including two children, were killed in a two-vehicle crash Friday west of the Rocky Boy's Reservation.
Four Souls' car went into a sideways slide as he tried to correct back onto the road, colliding with an oncoming vehicle driven by his sister and his passenger's wife, Rokki Parker Ferguson.
Four Souls, Sage Ferguson Sr., 26, and Parker Ferguson, 30, were killed in the crash. Two children were also killed, including 8-year-old Lovelee "Waverly" Bearcub and 5-year-old Sage Ferguson Jr.
The 8-year-old girl was the only one wearing a seat belt.
A 50-year-old man and a 27-year-old woman died early Saturday morning in a single vehicle, rollover crash on Bootlegger Trail in Cascade County, according to the Great Fall Tribune. Neither occupants were wearing seat belts.
A 16-year-old driver and a 12-year-old passenger were both taken to a hospital in Forsyth with unknown injuries.
The girl was ejected from the car during the rollover, and was believed to be wearing a lap seat belt, but not a shoulder belt. The 16-year-old and the 12-year-old boys were both wearing seat belts.
Be the first to know
Get local news delivered to your inbox!