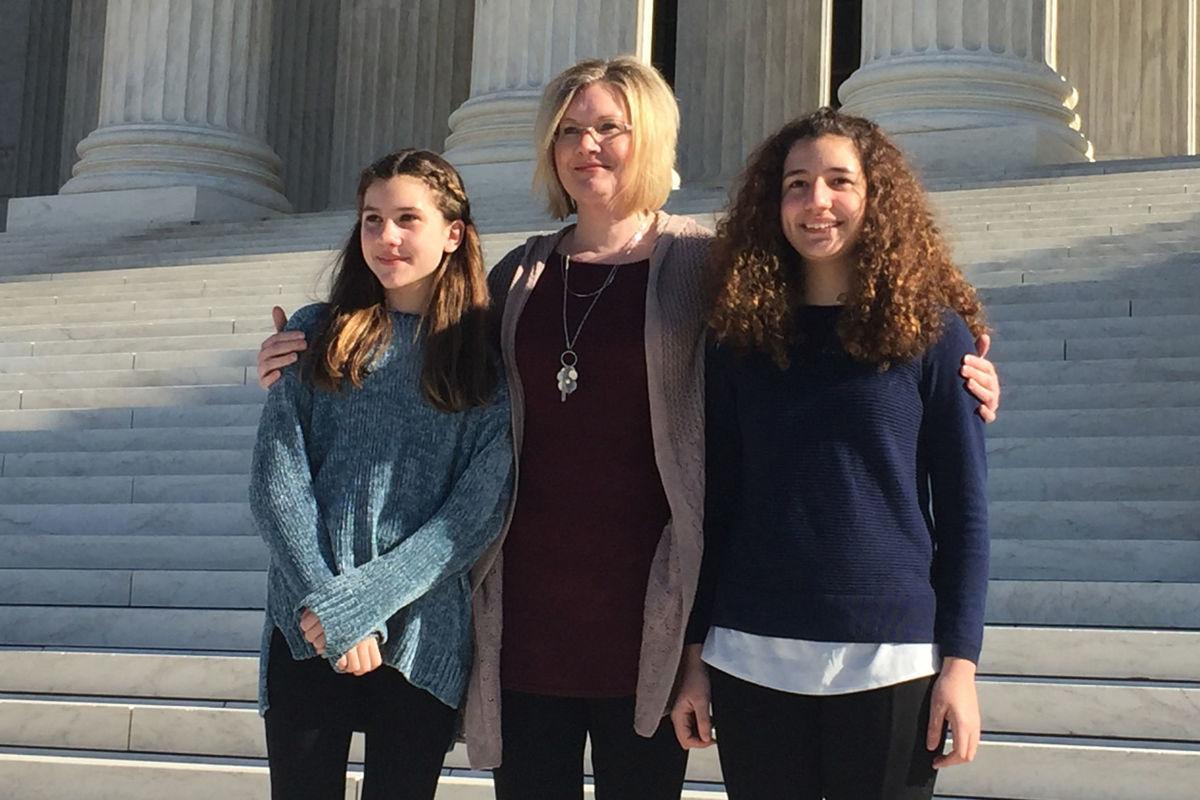 In a 5-4 decision, the U.S. Supreme Court appears to have revived Montana's school choice tax credit program. 
The ruling concludes that excluding religious schools from the program violated the federal constitution, and reverses the Montana Supreme Court's decision to eliminate the program altogether. Chief Justice John Roberts authored the opinion, joined by the court's conservative wing. Four more liberal justices authored multiple dissenting opinions. 
The decision is considered a win for advocates of programs under the umbrella of school choice, which direct public money to private schools. It's so far unclear how the scope of the ruling could affect school choice programs in other states. 
For the Montana program, the ruling holds that if public funding is offered to private schools, religious schools cannot be excluded — no matter whether state law bars funding for religious organizations. 
"A State need not subsidize private education. But once a State decides to do so, it cannot disqualify some private schools solely because they are religious," Roberts wrote. 
The tax credit program was approved by the Legislature and allowed to become law by Gov. Steve Bullock in 2015. It let Montanans receive a tax credit of up to $150 for donations to approved scholarship organizations for private schools or "innovative education programs" in public schools. However, the Montana Department of Revenue excluded religious schools from the program, pointed a provision in the Montana constitution barring religious groups from state funding. 
A trio of families in northwest Montana were recruited by the Institute for Justice, a law firm that takes up conservative causes, to challenge the program's prohibition of religious schools. 
Tuesday's opinion reversed the Montana Supreme Court decision and sends the case back to the court. The opinion does not strike down the provision in Montana's constitution barring public funding of religious organizations; rather, it says that the "Montana Supreme Court should have 'disregarded' the no-aid provision and decided this case 'conformably to the Constitution" of the United States.'"
"Today is truly an historic moment and a big victory for our family and for so many other families," said Kendra Espinoza, whose name led the Espinoza v. Department of Revenue case first filed in Kalispell District Court.
Jeri Anderson, another Kalispell mom who was part of the lawsuit, said she was thrilled with the decision.
"Having access to the scholarship is going to make a tremendous difference toward Emma's future education," Anderson said of her daughter.
While the lawsuit was pending, people were still able to claim the $150 tax credit and scholarships were awarded.
Conservative groups that support so-called "school choice" and Republican lawmakers joined Espinoza and Anderson in celebrating, while public education advocates and Democrats decried the opinion.
Republicans U.S. Rep. Greg Gianforte and U.S. Sen. Steve Daines late last year signed onto an amicus brief supporting Espinoza and Anderson. Daines said Tuesday the opinion was important to religious freedom.
"I'm very glad the U.S. Supreme Court ruled to overturn the State of Montana's discriminatory action and support three Montana mothers who were trying to do what's best for their children's education," Daines said in a press release. "Today is a major victory across Montana and the country for religious liberty. Religious discrimination has no place in our country."
Gianforte issued a statement Tuesday praising the opinion.
"Today's ruling is a step in the right direction to ensure our kids have access to the best possible education that meets their unique, individual needs. While this is a promising step toward that goal, another step we must take is to get more resources to our classrooms and teachers," said Gianforte, who helped found a private religious school in Bozeman and has funded scholarships for private education.
While the Institute for Justice, which represented Espinoza and Anderson, said Tuesday the court's opinion means "the major state constitutional weapon that the opponents of (school) choice have has now been removed," the governor's chief legal counsel who defended the department's rule in court argued against extrapolating too much about what the decision means for Montana.
"I'm disappointed in the court's decision, but I respect it," said Raph Graybill. "It would be a mistake to read this ruling more broadly than it is. It's not accurate to say this ruling requires Montana to finance private religious schools. It said that if you finance any private schools, you have to treat religious schools and non-religious schools equally. What future government decision-makers do with that will come in time."
Graybill added that the state Constitution is still "fundamentally premised on the idea that public education is really important" and that lawmakers must follow the state Constitution.
Democratic Gov. Steve Bullock said he was "disappointed" in the decision and that he "will continue the fight for public education in Montana."
But the head of the Montana Family Foundation, which has been leading the charge for school choice in Montana for the last decade, said Tuesday he views the decision as a huge victory.
The foundation helped draft the original bill and the one that eventually passed in 2015. Its president, Jeff Laszloffy, said in a press release following Tuesday's decision that "many more school choice bills will be introduced in the next session of the Montana Legislature."
"We believe that with this decision from the U.S. Supreme Court, a lot of the arguments against school choice are now taken off the table and we believe the sky's the limit," Laszloffy said.
The head of the state's largest union, which represents school employees, said public education will be harmed.
"Today's decision violates Montana's commitment to public education, our children and our Constitution," said Amanda Curtis, president of the Montana Federation for Public Employees.
Tuesday's decision comes in the midst of an election year. Daines is running against Bullock for U.S. Senate, while Gianforte is squaring off against Democratic Lt. Gov. Mike Cooney in the governor race.
Cooney, like fellow Democrats, criticized the decision.
"While Gianforte cheers this devastating ruling, we're going to double down on our commitment to protecting Montana's public schools, students and teachers from these attacks," Cooney said.
Be the first to know
Get local news delivered to your inbox!