Kasey Felder admits that she and her husband jumped into the vineyard business head first five years ago. 
They were inspired by a neighbor near their plot between Thiel Road and the Yellowstone River outside Laurel that had grape vines growing that were planted about 50 years ago. 
Today, the couple has more than an acre of vines and as many lessons learned as grapes awaiting harvest. 
"Now we know that 'coons really like grapes," Felder said.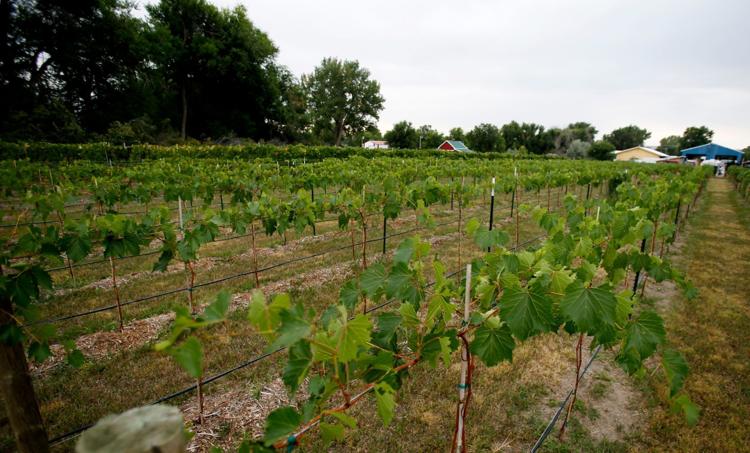 But where the past inspired Felder's endeavor, Montana's wine producers and grape growers from Eureka to Miles City are looking to the future to turn the industry from a niche into a staple. 
New breed
Larry Robertson talks about grapes like he's preaching the Gospel. 
The former soil conservationist runs the Flathead Lake Winery in Polson and is active in the Montana Grape and Winery Association. He views Montana's grape growing potential as a fact of both science and faith. 
"We can get better quality grapes than anywhere else," he maintained during a Friday visit to Felder's operation.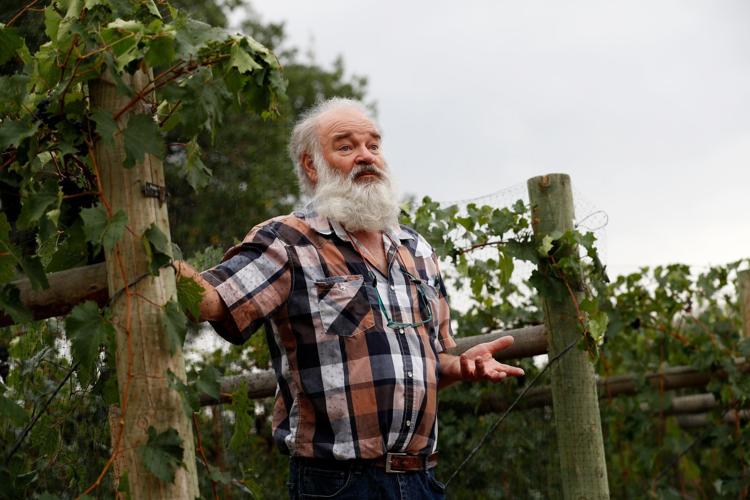 The growing season is long enough, as long as a freak frost doesn't occur. And while the drier climate requires producers to irrigate, it also allows them to control how much water their crop gets; carefully managed water stress can improve sugar content and produce desirable smaller grapes. 
The greatest weather threat is the state's cold winters. American experts have been breeding hardy grapes for years, but not always Montana-worthy. A university in New York bred grapes that could handle temperatures of 15 degrees below zero; a Minnesota university took it down to 30 degrees below zero. 
It wasn't until North Dakota State University got in the game that grapes that could handle lows plunging to 40 degrees below zero were developed. Such a historic cold snap could kill what's above ground on a grape vine, but the plant would survive and come back. 
The Petite Pearl red grapes that Felder will get her first crop from this year — they were planted in 2017, and require three years before vines are ready to produce wine-quality fruit — are commercially available and have survived stretches as low as 32 degrees below zero. 
But perhaps the most cutting-edge grapes are found in Miles City. 
Tongue River
Bob Thaden has been cultivating the Tongue River Vineyard for more than a decade, and he still talks as if he's not sure what he's doing. 
"Twenty five years from now, people will be laughing at what we tried to put in the ground," he said.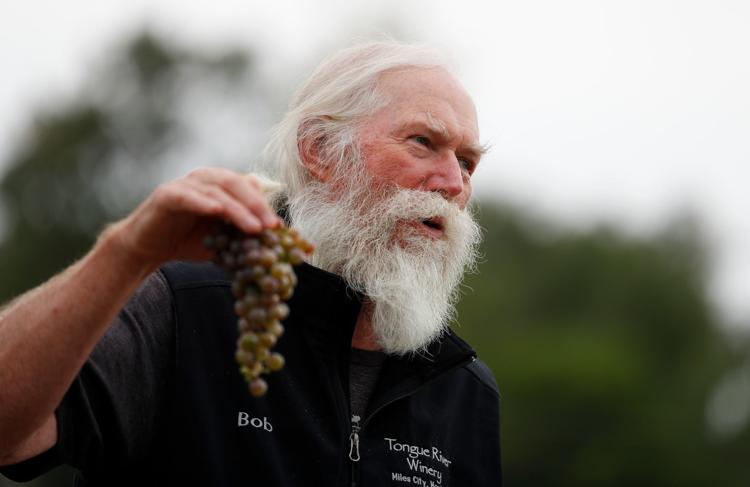 Those Petite Pearls that Felder is hoping to harvest near the end of the month? Thaden ripped out 64 vines of the breed.
It's not the first time he's cut a variety loose. Cold-hardy Marquette grapes, once the hot new thing, never really worked out for him. He's needed the art of agriculture as much as science. 
But those experiences haven't dampened Thaden's excitement for new breeds. He's got his hands of a sample from NDSU so new that it doesn't even have a name. He's also hoping to cross-breed it with other grapes; if he gets a few promising varieties out of dozens of attempts, it would be a success. 
"It's a real crapshoot when you're breeding," he said. 
You have free articles remaining.
Thaden is also willing to use far less high tech methods. He's got two rows of Swenson Reds, a breed that can't survive Montana's winters if left exposed. So, Thaden grows the grapes close to the ground, then covers them with dirt for the winter. It insulates that plant enough to get through the coldest months.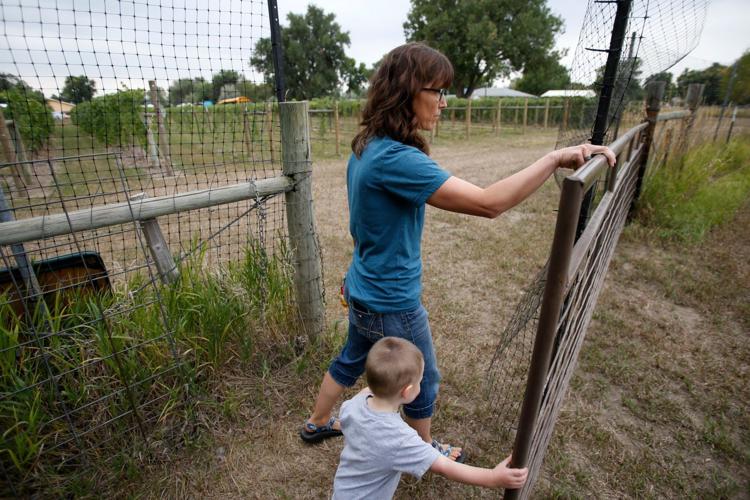 He also gets creative when making wines. One year, a grape grower in Wyoming called him with a proposal. An early winter storm was set to devastate the grower's unripe crop, leaving them no choice but to harvest. If Thaden would take the 1,400 pounds of "really, really sour" grapes, the grower would only expect payment if they could be salvaged to make wine. 
Thaden turned to some tricks to increase the pH of the grapes, making them more palatable, and used them to produce a unique semi-sweet style that went on to win awards. 
When Thaden started the Tongue River Winery in 2007, he wasn't concerned about making a profit. But the accompanying bed and breakfast that he and his wife operate has been "hugely in demand," he said. 
Adding value
Start-up costs for a vineyard, much less a full winery, are substantial. A Montana State University Extension document estimates that irrigation and trellis systems can cost between $5,000 and $10,000 per acre to set up. 
Grape vines are also labor intensive; the MSU document reckons that an acre needs 750 hours of pruning, canopy management, spraying, and harvesting each year.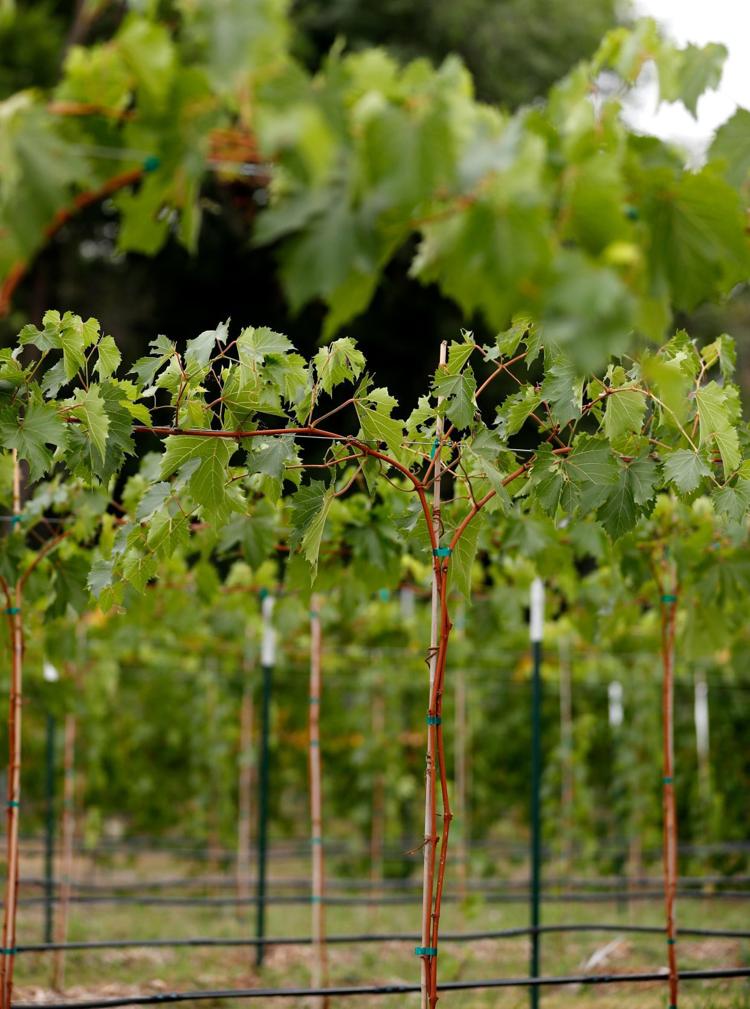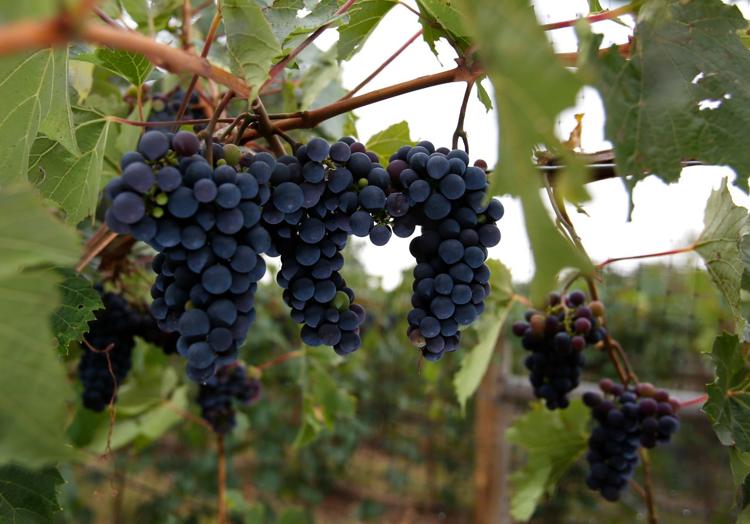 Not unlike weeds, grape vines don't stop growing. Grapes for red wines require precise trimming to ensure enough sunlight can get through, but too much trimming can reduce yields. 
Ideal land can be hard to come by; grapes grow best on sunny southern slopes with well-draining soils, and they need to avoid areas where cold air pools. 
Then there's the varmints, and the bugs. Wasps will suck grapes dry, Felder said. The couple's vines are covered in netting — some operations drape it above the rows — to deter birds from feasting. 
Figure in the three-year growing lag time, and it's not a speedy investment. 
"You have to add value," Robertson said. 
Robertson hopes to turn skepticism about Montana wines — "everybody's going, 'yep, yep, there's Larry,'" — into education and novelty.
He envisions more wine-tasting events that introduce customers to styles of wine made with Montana grapes, cultivating palates as much as grapes. He's also pushing for legislative changes that would ease entry into winemaking for small producers. 
The Montana Grape and Winery Association website lists 13 winery members, including Yellowstone Cellars and Winery in Billings, which uses grapes from Washington. It also lists 22 vineyard and orchard members.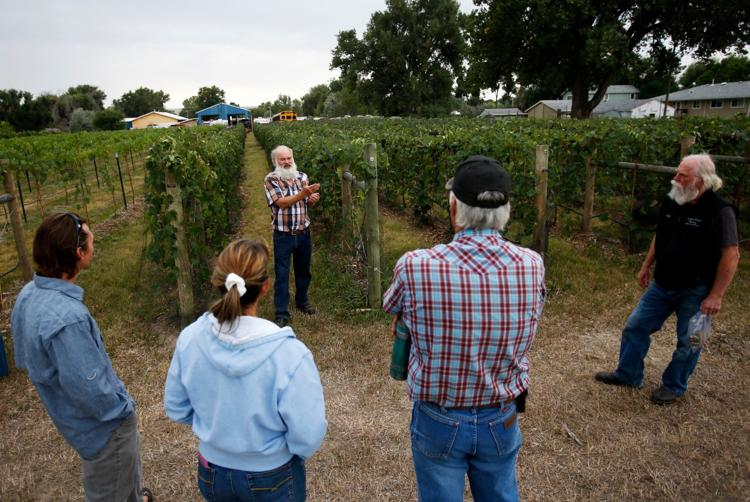 For growers like Felder, the vineyard is still something of a hobby; both she and her husband have day jobs. They've sold grapes to wineries in Columbia Falls and Lovell, Wyoming, but they don't sell their own wine commercially. 
"This size, it's not going to pay the mortgage," she said. 
But Robertson is hoping to recruit anyone willing to prune a vine. He hopes that hobbyists will continue to amp up their craft, and that some will become larger producers. He wants to be able to talk about the industry like he talks about an unruly vine:
"They will not stop growing."