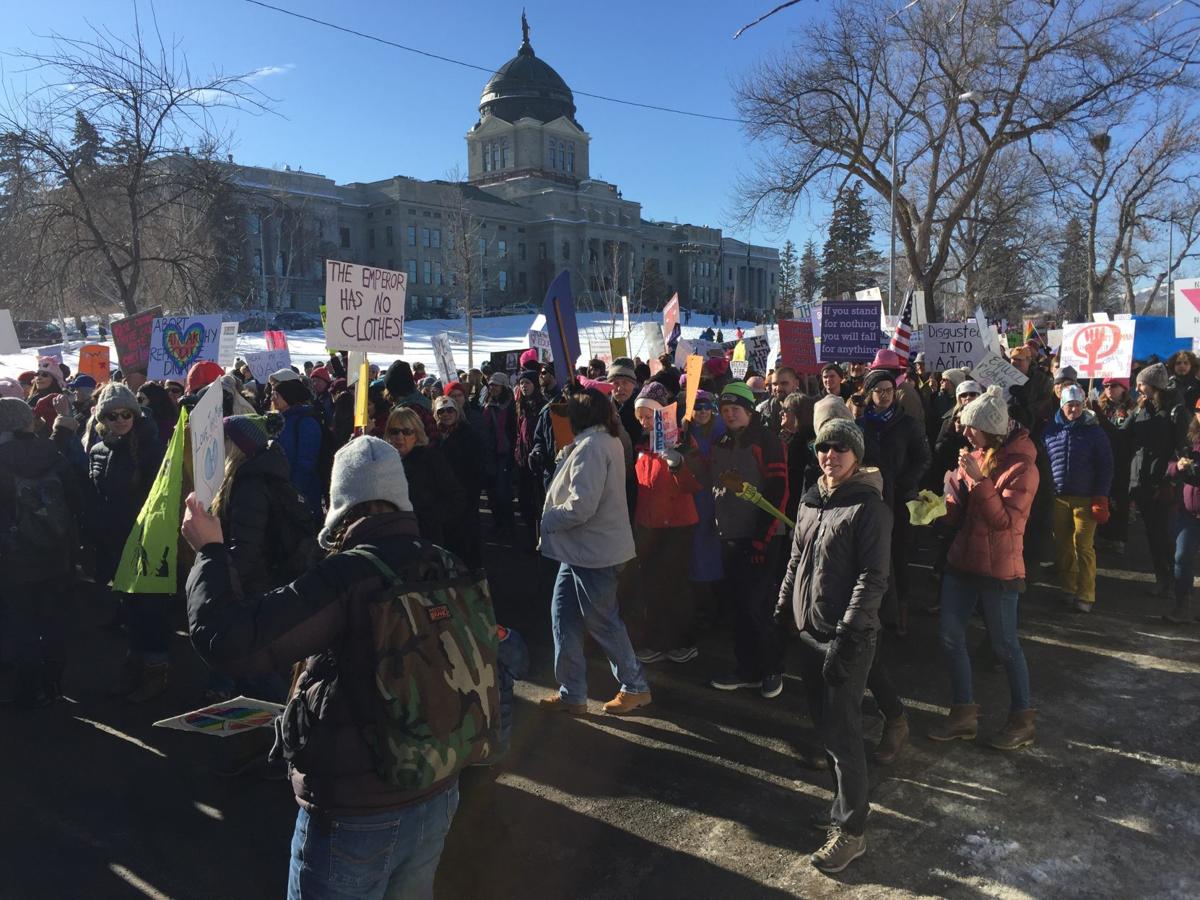 HELENA — The spirit was jubilant, as thousands of marchers gathered in the streets near the Capitol Saturday as part of the Women's March on Montana: Human Rights for All in Helena.
Initial estimates put the size of the crowd at 10,000 people. A line of marchers wrapped around the Capitol, and more and more marchers just kept pouring up Washington Street.
The crowd far exceeded organizers' expectations, who had hoped that 4,000 would show -- based on Facebook responses.
They danced, they chanted, they sang and they cheered.
Some came wearing their brilliant pink, hand-knitted "pussyhats"  to call out President Donald Trump on one of his more infamous comments about women.
But this march was never billed as an anti-Trump rally, said one of the organizers, Deb O'Neill.
"We said this is nonpartisan from the get-go. Anyone is welcome despite who you voted for, so long as you support human rights for all."
And speak out, they did -- for women, for the planet, for Native Americans, for refugees, for the transgender and for the LBGTQ community.
It was a call for action in the coming years, not just one day.
"The march is just day one of this group," said O'Neill. "This is not the end, it is just the beginning."
Montana's march was just one of similar marches held in more than 600 other cities and towns around the world, including 30 other countries.
In Chicago, New York and Washington, the marches drew hundreds of thousands of people -- once again, far exceeding planners' expectations.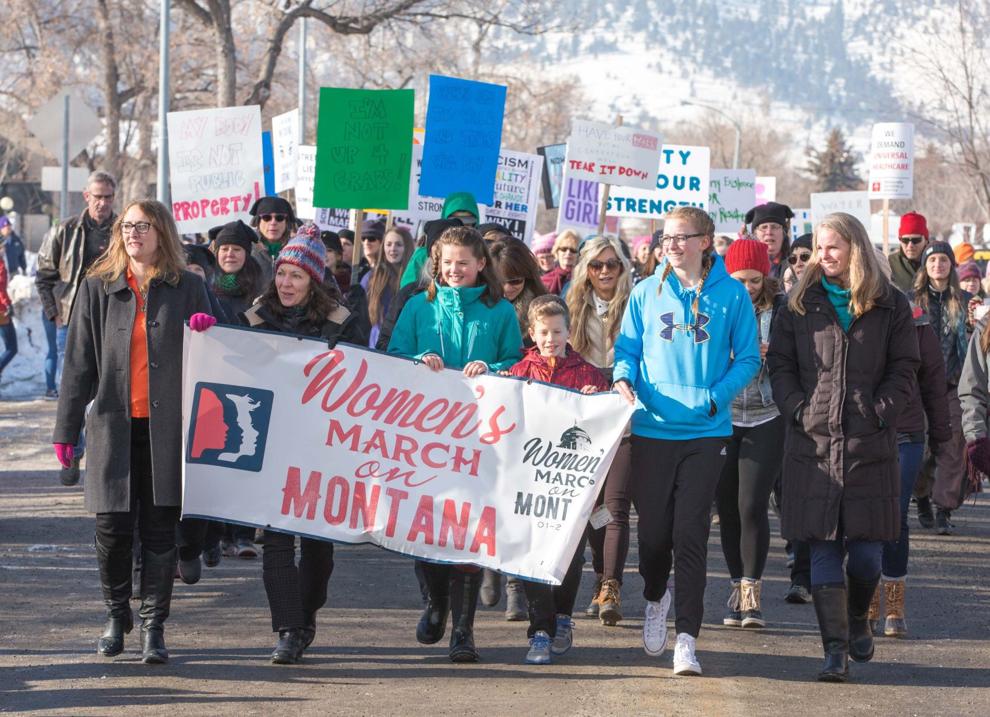 Among the speakers at the Helena rally was First Lady Lisa Bullock, who told the crowd "we stand together in solidarity with our partners and our children."
U.S. Sen. Jon Tester, D-Mont., spoke to the crowd via phone from Washington, D.C. "Keep marching," he said. "Our country's counting on you."
This story will be updated.