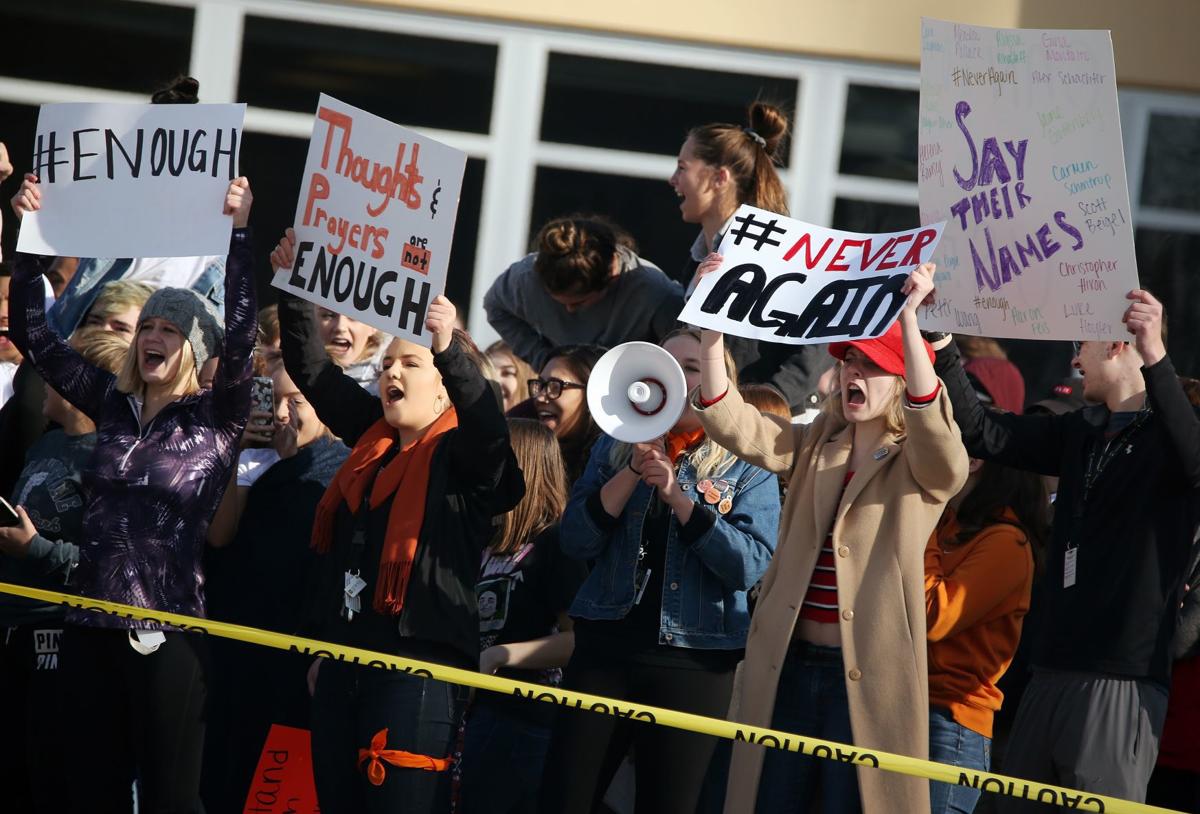 At many schools, students joined 17-minute walkouts, representing the 17 victims of the shooting.
Here's a roundup of coverage of the walkouts in Montana: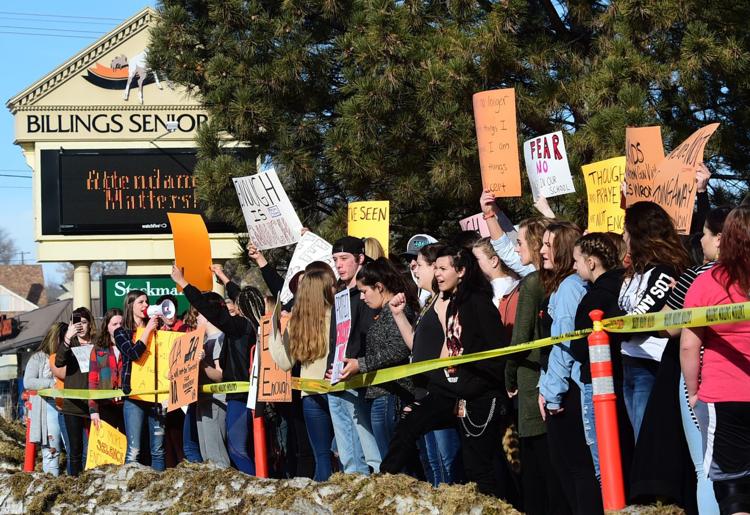 In Billings, hundreds of students joined a 17-minute walkout inside designated areas. About 250 students at Billings Senior High School flowed out of the school just before 10 a.m., with some carrying signs and chanting slogans calling for action on gun violence.
More than 200 students walked out at Billings West High School, with many carrying signs similar to those at Senior. About 100 students at Billings Skyview High School walked out, but without the signs seen at other schools.
Students from Missoula schools, including some elementary school students, held walkouts Wednesday morning.
In Helena, students coordinated similar 17-minute walkouts Wednesday, but their protests were more muted than those in Billings. About 300 students joined the walkout at Capital High School, taking a moment of silence to honor the Parkland shooting victims.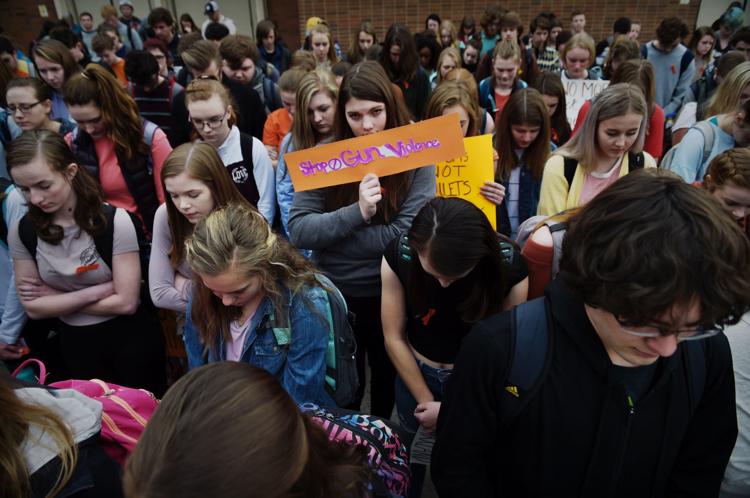 Helena High School also had about 300 students walk out in a similar protest.
You have free articles remaining.
About 100 Carroll College students held their own walkout on the steps of the school's St. Charles Hall.
Students at Butte High School participated in the national walkout Wednesday, many holding signs with various slogans.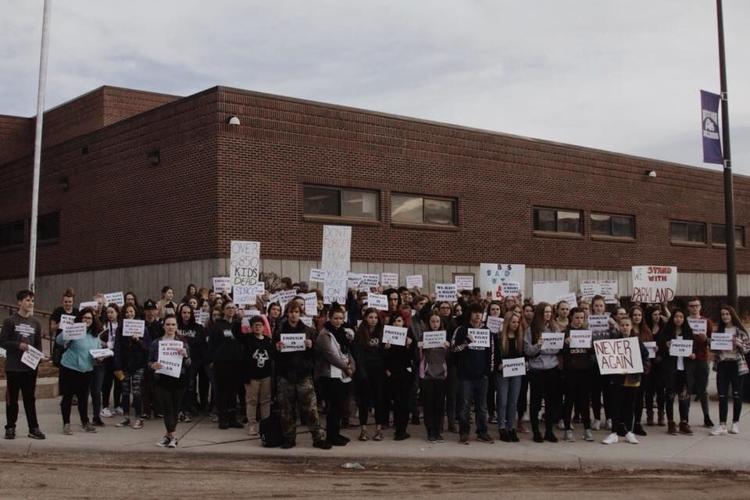 More than 50 high school and middle school students joined a walkout in St. Ignatius, where they sat silent for 17 minutes.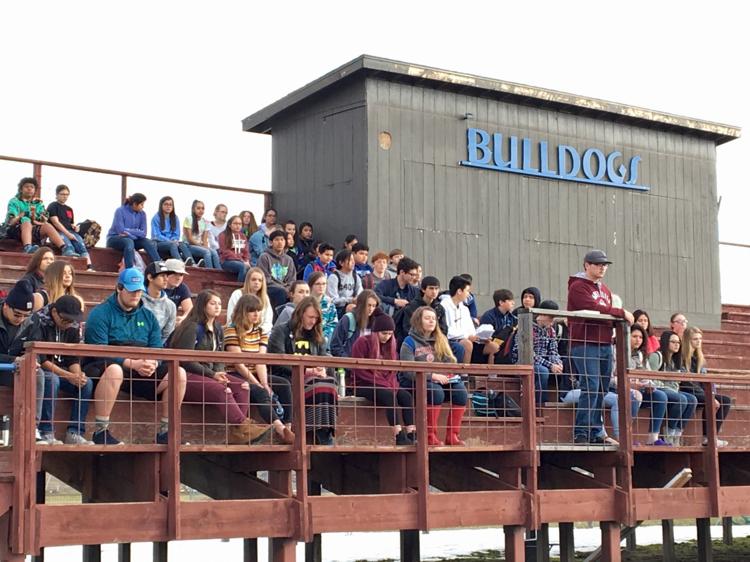 About 80 students in Hamilton chose to take part in the national walkout. They were joined by more than 100 community members. Prior to the demonstration, Hamilton High School Principal Dan Kimzey read a message to students and staff.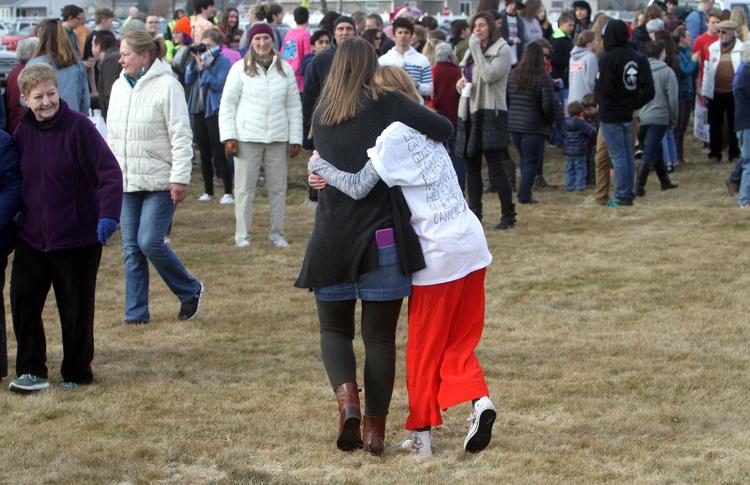 More than 350 students in Bozeman participated in a walkout at Bozeman High School earlier in March. Hundreds of middle school students also took part in their own walkouts.
Walkouts took place throughout the Flathead Valley in northwest Montana, with demonstrations at Kalispell's Flathead and Glacier high schools, and at Whitefish, Bigfork and Columbia Falls high schools. A rumored counter-protest in Bigfork failed to materialize.
At Glacier High School, students used 17 empty chairs to represent the 17 Parkland victims.