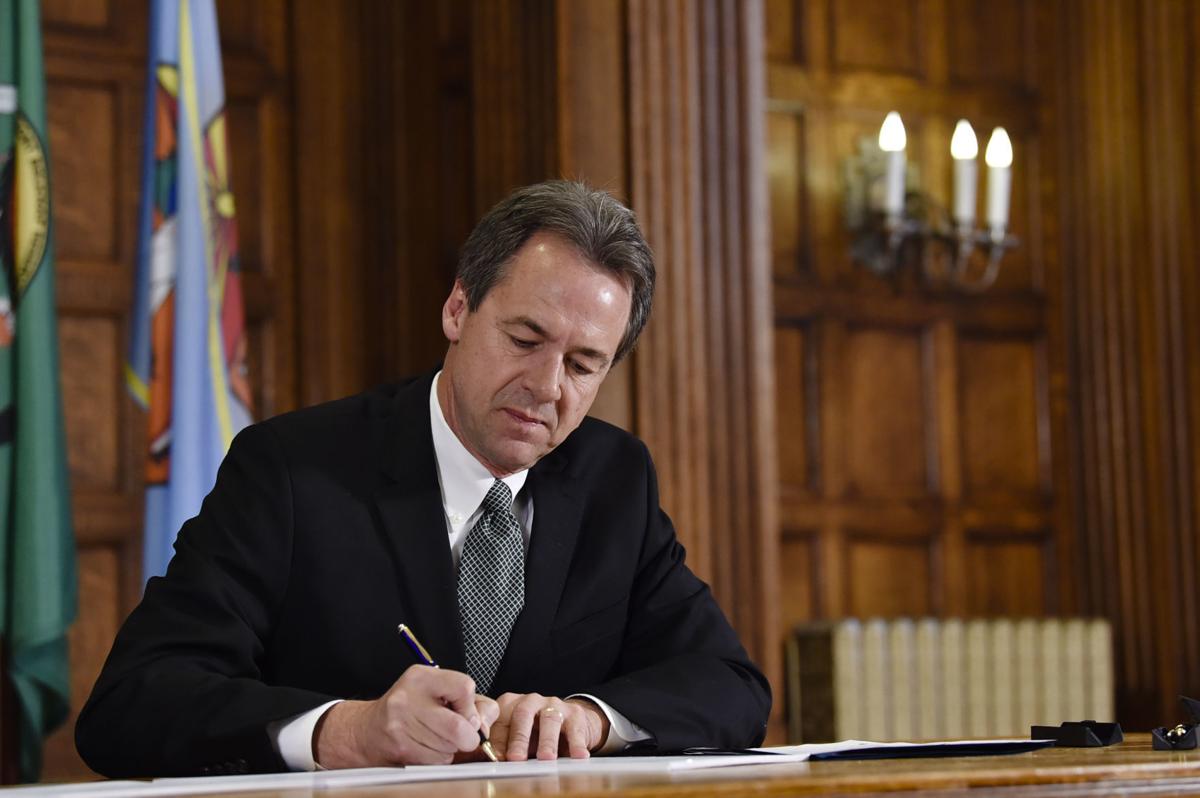 Perhaps a tenth of the people hoping to serve on the Montana governor's grizzly bear advisory committee might get a seat at the table, as the volunteer group nears creation.
"Flooded was the term I heard," Montana Fish, Wildlife and Parks Region 2 Supervisor Randy Arnold said on Tuesday about the application process. "We don't know the size of the group yet, but I'd be surprised if it's as high as 20. I look for somewhere in the teens."
By the close of filing last week, 157 people had been nominated for a seat on the committee. Its task is to give the Montana public a voice in how the state manages grizzly bears, assuming they are removed from federal Endangered Species Act protection in the near future.
That process was expected to begin by the end of 2018, before a lawsuit last fall rejected the U.S. Fish and Wildlife Service's plan for grizzly recovery in the Greater Yellowstone Ecosystem.
FWS grizzly recovery coordinator Hilary Cooley said her agency has formally appealed the court decision, which affects about 750 grizzlies in the Yellowstone area. That means delisting efforts for the roughly 1,000 grizzlies in the Northern Continental Divide remains in limbo because its legal strategy depends on some policies that got rejected by the Yellowstone court ruling.
"We haven't determined how and when we can move on the NCDE yet," Cooley said. "There's not a quick and easy answer."
The governor's committee will study what the public needs to feel comfortable tolerating grizzly bears around farms and ranches and cities, how to keep the bear population healthy so it doesn't fall back into endangered protection, and how to connect genetically isolated populations of bears that are separated by large swaths of private or settled land.
"There are a lot of folks who will soon be dealing with grizzly bears who have not been a part of this conversation," Arnold said.
For example, a grizzly bear captured near a Stevensville golf course last fall had to be returned to the Bob Marshall Wilderness vicinity, even though bear managers have been trying to establish a grizzly population in the nearby Bitterroot Mountains for decades. That's because no one had worked out plans to alert the public where a captured bear might be transplanted in the Bitterroot yet.
The advisory committee will not have any public agency members. But it likely will have assistance from members of the Interagency Grizzly Bear Committee, which has spent decades working on those recovery plans.
"There's not too many sideboards on it," Arnold said. "It's designed to ask questions and see where things go. It could end up making recommendations to non-government organizations, FWS or other agencies as well as the governor."
Be the first to know
Get local news delivered to your inbox!