BROWNING — Every knuckle in Betty Cooper's hands seems to go a different direction.
Perhaps that's natural for hands that, in a single day, play Blackfeet traditional games with children, collect heart fat from the chest cavity of a slaughtered buffalo, write journal entries, light purifying smudge fires and give hugs. They are the hands of the mother of five children, Montana's Mother of the Year and the matriarch of last week's Iinnii Days celebrating the return of buffalo to the Blackfeet Reservation.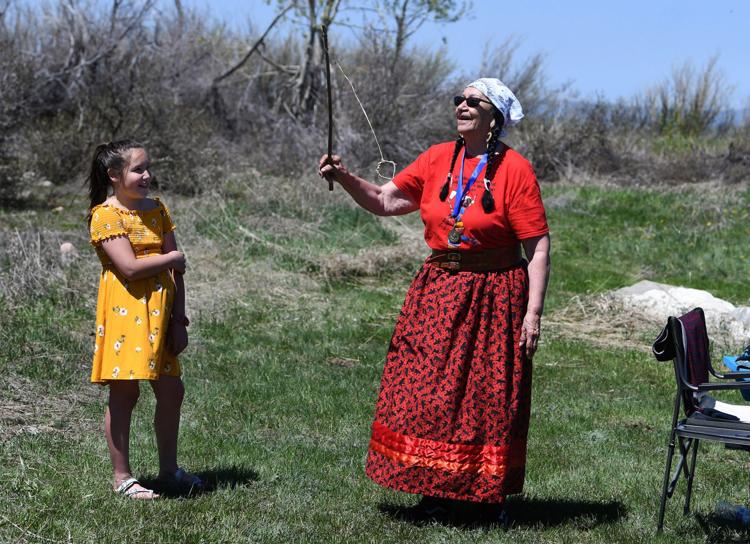 Cooper belongs to the Blackfoot Confederacy Kaamipoisaamiiksi, or Stand-Up Headdress Society. A fellow elder transferred the golden eagle-feather bonnet to Cooper when she served on the Blackfeet Tribal Council.
"All the men had war bonnets," Cooper said of the council's 2007 decision to use traditional regalia during its meetings. "I'm a woman. I wouldn't have a war bonnet. So Anne Marie Wolf Child of the Blackfoot Confederacy in Canada said, 'I'll make you a stand-up bonnet.' It was a woman-to-woman transfer, where you learn why you have one, and you learn how to take care of it. When we wear it, we are blessing the people, blessing the land, blessing all living life. We are here to solve problems, not do something bad. Like helping the buffalo return to us."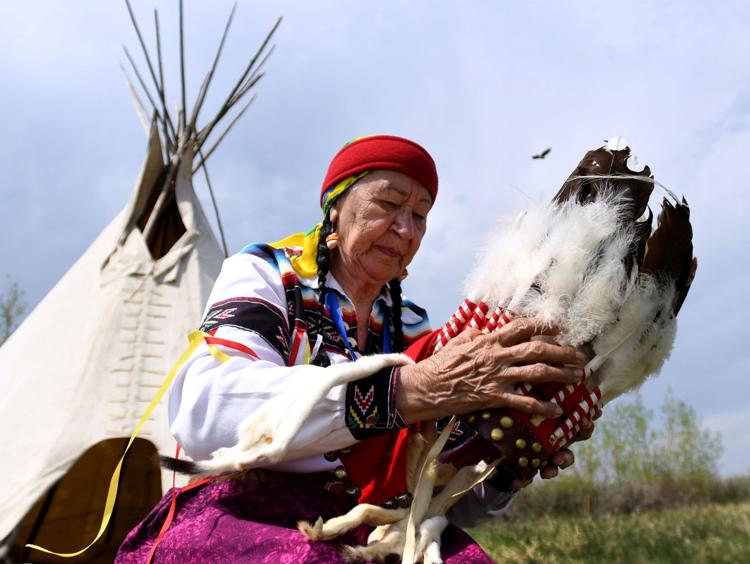 Cooper keeps her bonnet and a fan made of Russian black eagle feathers in a tall cylindrical case decorated with colorful Hawaiian fabric. Only she can carry it.
A self-admitted high school dropout, Cooper studied to earn her general education certificate and then pursued nursing and social services training in college. As a member of the Urban Indian Child Resource Center, she testified before Congress for the Indian Child Welfare Act, which was passed in 1978.
She focused her efforts on reuniting Indian families that had been separated when parents gave up their children during drug- or alcohol-related breakdowns. Then-Gov. Brian Schweitzer appointed her to the state Mental Health Disabilities Board, and she also served on the Pondera County Medical Center Board of Directors.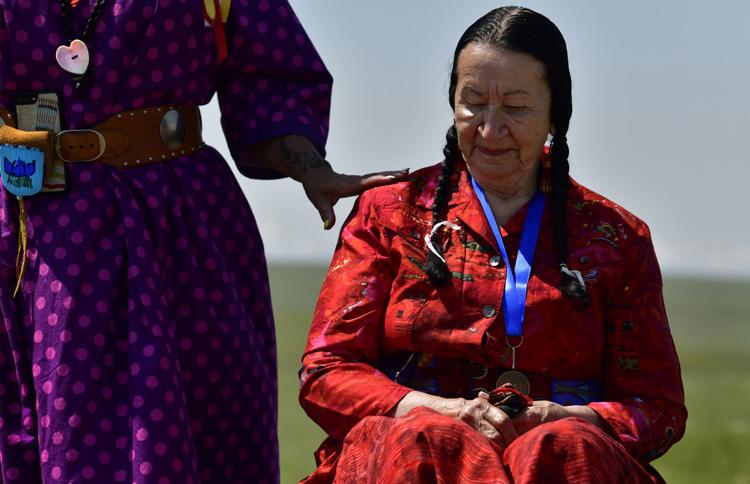 "During the Relocation (a federal program that encouraged Indians to move to cities and assimilate), one woman saw opportunity instead of oppression," Treyace Yellow Owl said of Cooper during Iinnii Days. "She helped set up Indian Health Service clinics for all Native Americans who were relocated. When I'm an old woman, in 50 years I'm going to be able to tell my grandbabies I was here and I was a part of this. And these elders are who I'll be thinking about when I talk."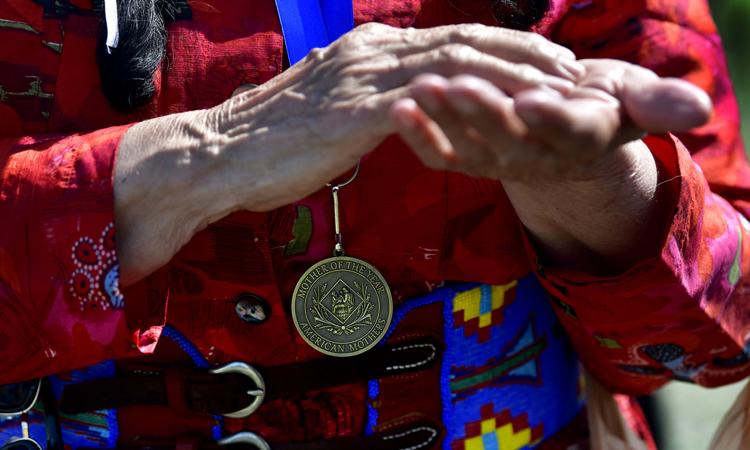 When she was born 81 years ago, Cooper's grandfather noticed a flower-shaped mark on her back. He gave her the name Yellow Flower Woman in honor of another ancestor who'd lived to be 115.
The particular yellow flower grows in the foothills of the Rocky Mountain Front, which the Blackfeet call the Backbone of the World. Every August and September, Cooper collects the flowers and hangs them upside-down to dry. That produces a yellow powder she mixes with a clay taken from a sacred spot along the Two Medicine River. The combination makes a face paint used in a variety of ceremonies.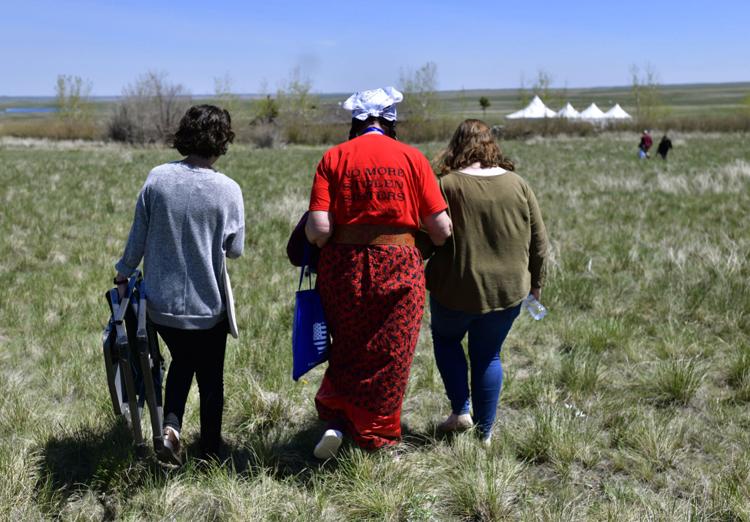 As a child, Cooper remembered hunting was a way of life for her elders that faded away as Montana's big-game populations were over-harvested. The buffalo had been gone since the 1880s, and much of the state's elk and deer had fallen to market hunters. A Montana government wildlife management map from 1948 showed more than 60 percent of the state was closed to hunting.
"We had a two-room house on Cooper Lake with cotton flour sacks on the wall filled with dried meat," Cooper recalled. "That was my candy."
In summer, her family would sleep outside in tents. She'd play a game with her dog, Ringlets, where she'd take a piece of jerky and bury herself in blankets.
"She'd pull off all the blankets, one by one," Cooper said. "When she'd get to me, I'd give her the dried meat."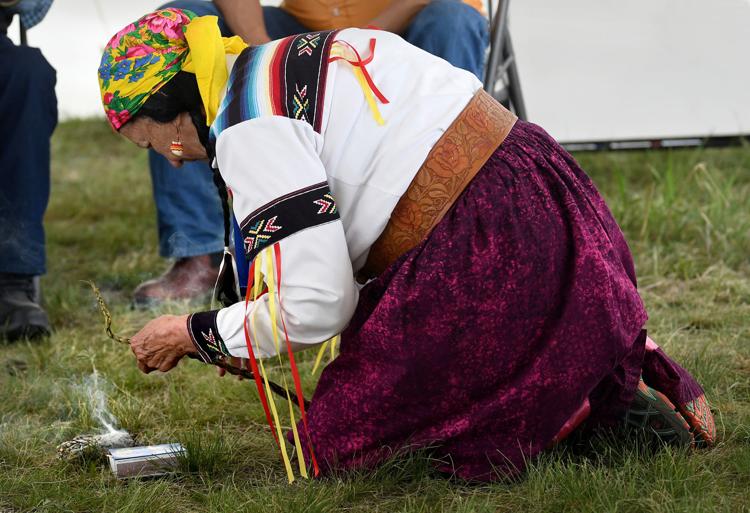 Now as a Blackfeet elder, Cooper gets a share of wild meat from tribal hunters delivered to her home. She credits her long health to a careful diet with lots of unprocessed food and no refined sugar or caffeine.
She also leads flocks of Blackfeet children to the buffalo slaughter activities. Many have grown up in the Cuts Wood School, which runs an immersive program in the Blackfeet Piikuni language. Cooper leads another class at the 21st Century Community Learning Program at Heart Butte School, which is now on its third annual bison slaughter.
"I wanted the kids to have a hands-on experience," Cooper said. "So we brought out the 12- and 13-year-olds, even some 10-year-olds because this is such an important time in their young lives. This year's group, I didn't have to tell anything. They all come from hunting families. At this age, they already know how to skin and what cuts of meat to look for."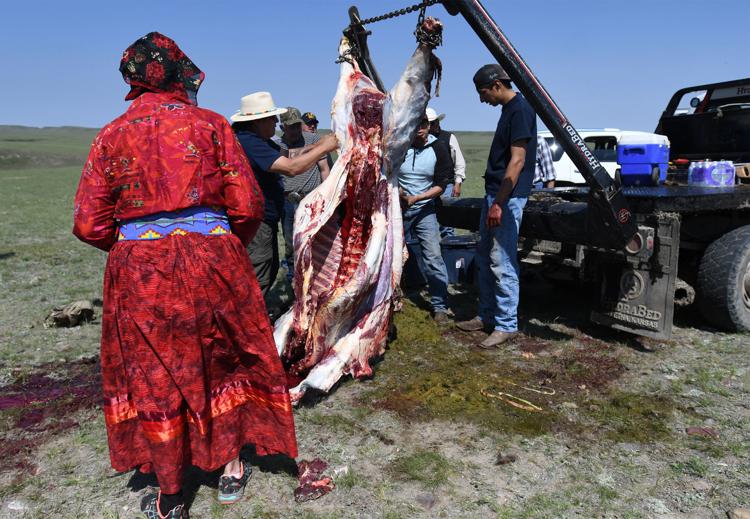 Last year, Gov. Steve Bullock nominated Cooper as the state's Mother of the Year. She traveled to Washington, D.C., in May to be honored with 49 other mothers, and received the Golden Rule Award, which provided grant funding Cooper will use for local student scholarships.
When she was recognized as Mother of the Year at Iinnii Days, Cooper insisted on spreading the honor.
"Yesterday, I couldn't walk anywhere without two youths under each arm," she said with a smile. "All of you mothers and grandmothers and sacred women are in our culture. I'm a representative of all beautiful Indian women. All of you stand with me."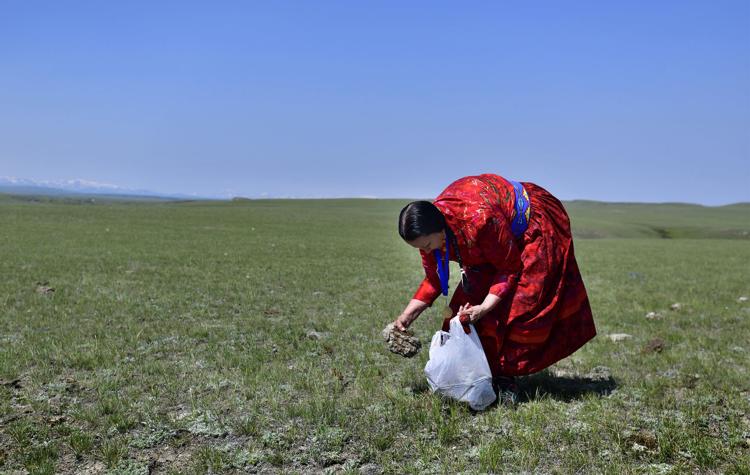 Be the first to know
Get local news delivered to your inbox!