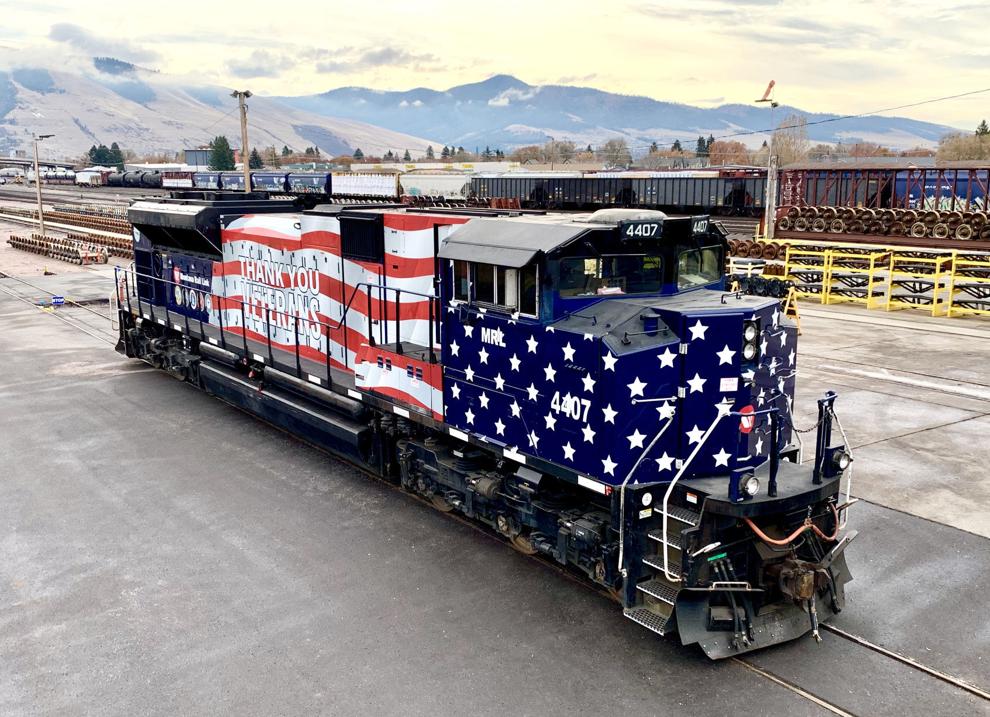 In honor of veterans across Montana, Montana Rail Link recently unveiled a special locomotive thanking veterans for their service. In the coming weeks, MRL will unveil a second locomotive thanking all essential workers for their many contributions during the COVID-19 pandemic.
The intended route option for these locomotives is to work in regular freight service between Billings and Sandpoint, Idaho, according to a press release from MRL.
In addition to the tribute locomotives, the Dennis and Phyllis Washington Foundation, in conjunction with MRL, will make a $50,000 donation to Warriors and Quiet Waters and a $50,000 donation to Montana No Kid Hungry.
---
Stories of Honor: Honoring U.S. veterans across generations