On a Tuesday in mid-December, Jade Sooktis is busy flagging down just about every person walking through the doors of the Shoulderblade Complex in Lame Deer.
If she doesn't know them by name, she often recognizes them. After all, she's lived most of her life on the Northern Cheyenne Reservation.
Sooktis is one of the census outreach workers hired by Montana Native Vote to promote participating in the 2020 federal count.
"Hey Dean," she says, as a man walks out the door. "Can I get you to fill this out for your parents?" 
Since May, Sooktis has been working to increase support for the government count, including handing out what her organization calls census pledge cards. The postcard reminders, filled out on the spot by individuals, will be mailed to them in the spring shortly before the census begins.
Sooktis has been visiting Chief Dull Knife College, Northern Cheyenne Head Start, the new Everything Beautiful Thrift Store and anywhere else people gather, to talk about what's at stake in the upcoming count.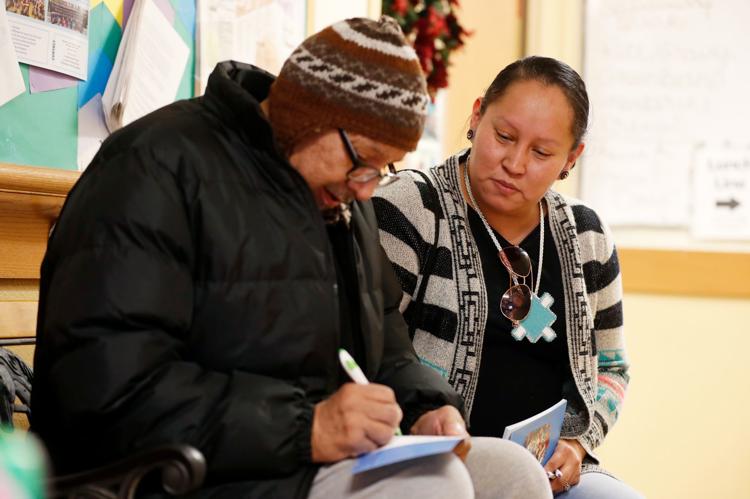 She set up a table with fliers along the town's main street in the summer, translated some of the census promotional materials into Cheyenne, and she's been going door-to-door to deliver her pitch individually.
At stake for Sooktis' community — and every community — is funding. During the past decade, Montana received roughly $2,000 a year in federal dollars for every resident in the state who was counted in the 2010 census. That's according to the Montana Complete Count Committee. A portion of the more than $2 billion a year the state receives from the federal government goes to support programs in tribal communities, things like Head Start, school lunches and public housing.
If fully counted, Montana residents could gain a seat in the U.S. House of Representatives, census projections show. 
The 2020 census data will also be used to redraw Montana districts for the state Legislature. That process will begin once the results of the census are available in 2021.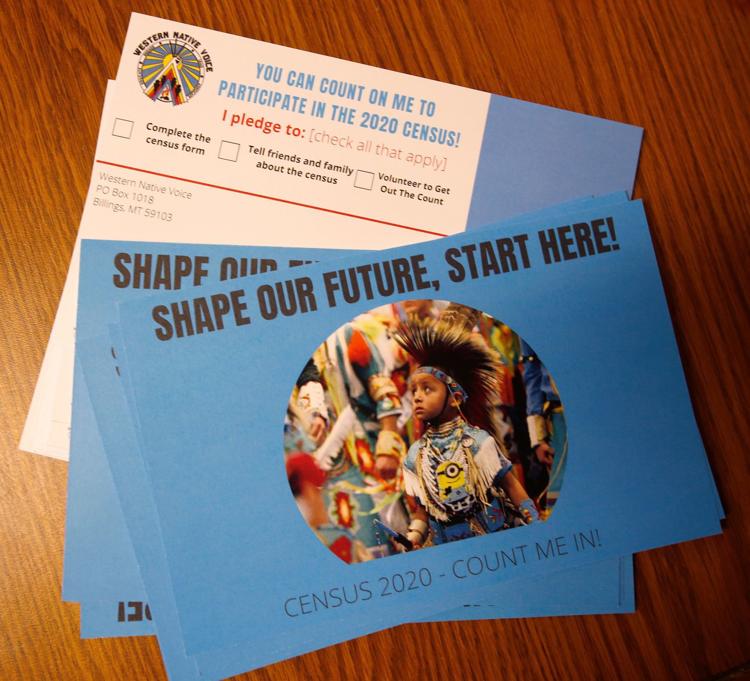 Redistricting raises the stakes for Native people in Montana, according to Ta'jin Perez, program manager for Montana Native Vote. That's because any undercount "really does open the door" to diluting Native representation in the statehouse, he said.
"It gives away their political voice, their power to advocate what's important for their communities and their families," Perez said.
Federal officials have received 775 applications for people to fill census jobs on the seven reservations in Montana. They're aiming to receive 1,500 total.
You have free articles remaining.
"We target high on applicants because lots of people will drop off the job search due to finding current work or moving or just losing interest," wrote Josh Manning, a spokesman for the U.S. Census Bureau.
Manning said the bureau did not have a set number of employees it aims to hire. Because the census can be taken online or over the phone, that reduces the need for door-to-door follow up, requiring fewer workers, he said. They'll know more about staffing needs in the spring once people begin responding. Nationally, the bureau expects about two-thirds of the country to complete the census online, Manning said.
Sooktis said the work isn't always easy, in part due to distrust of the U.S. government. Some people tell her they've never filled out the census before, and that "my family is really against it," Sooktis said.
Her pitch is that it all boils down to funding.
"We equal dollars," Sooktis said, referring to per capita funding based on census data. "So if we're not getting counted correctly, that means less dollars for schools, roads, housing, (Indian Health Service)."
But even if Sooktis wins over every person she talks to, she's still worried about an undercount. The U.S. Census Bureau estimated that 4.9% of Native Americans or Alaska Natives living on a reservation were not counted in 2010.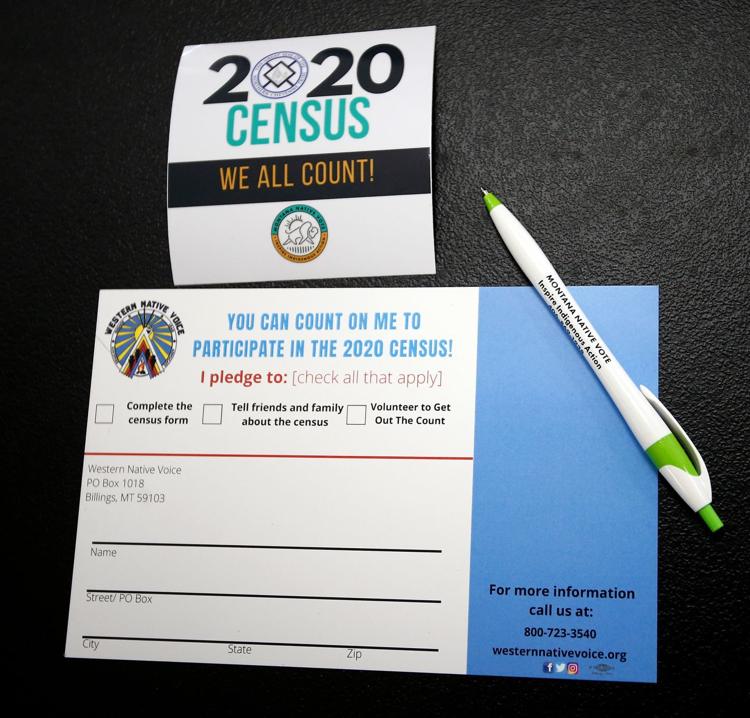 And while most people who live on reservations receive mail at a post office box, the census will deliver forms only to home addresses. Because many rural homes on reservations lack street addresses, Sooktis said it's critical that census officials hire locals who know the area, are trusted by the residents and can deliver census forms in person.
"We know that if you take this dirt road up there, you go about four miles, there's a house, you know?" Sooktis said. "We know our community."
While the census can be filled out over the phone or online, many reservation homes lack reliable phone and internet service, the Complete Count Committee notes. Again, hiring enough local census workers is key to a proper count.
"I know that people are going to be hesitant to be involved because it does have something to do with the government," Sooktis said. "But if we don't make our voices heard now, we'll always be left out."