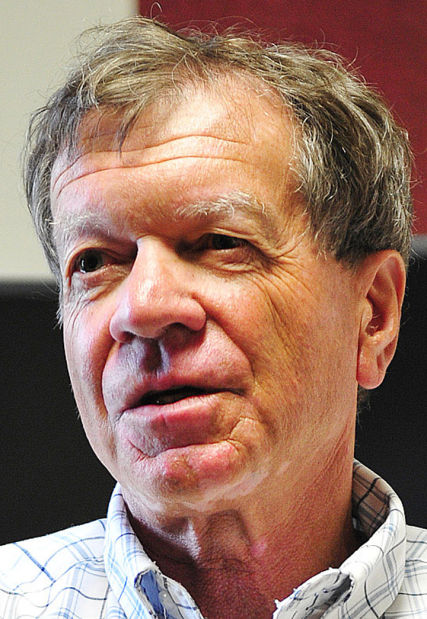 HELENA – In his ongoing investigation of "dark money" spent by shadowy campaign groups, Montana's political practices commissioner issued new findings Thursday, saying a state legislator from Helmville likely broke state law when he accepted help from such groups.
Commissioner Jonathan Motl also found that another legislative candidate and two of the groups probably broke state campaign laws during the 2010 primary election, setting up a possible showdown in state court over the charges.
"What this shows is that there was a widespread willingness to ignore our campaign practice laws," Motl said of his investigation and the charges. "If laws are to be meaningful, there has to be enforcement when a violation occurs."
Motl's findings say Rep. Mike Miller, R-Helmville, and Republican candidate Ron Murray of Belgrade accepted campaign help in 2010 from corporations, which is illegal in Montana, and failed to report donations from the nonprofit corporations.
The nonprofit corporations are Western Tradition Partnership and its affiliates, conservative groups involved in the 2008, 2010 and 2012 elections in Montana.
They have provided mailing, printing and other campaign services for candidates and also prepared and distributed mailers and publications, usually attacking moderate Republicans and Democrats.
Miller, a three-term state lawmaker first elected in 2008, said he properly paid for any services his campaign got from the groups in 2010 and that no illegal coordination or contribution occurred.
"As I have said before, my campaign did not violate any of Montana's campaign finance laws," he said in an email.
Murray, who lost a Republican primary race in 2010 to Rep. Ted Washburn, R-Bozeman, said the Motl findings are "trumped-up charges" meant to discourage conservative candidates from running and mounting an effective campaign.
"It's a very dirty and disgusting game of politics on behalf of the commissioner," Murray said Thursday.
The targets of a commissioner's findings can either reach a negotiated settlement with Motl's office, or Motl can take the case to state court, where a district judge would decide whether violations occurred and decide the penalties.
The maximum penalty is a fine three times the amount of illegal contributions or, if the violator is an officeholder, removal from office.
Motl's findings, filed Wednesday, are the latest development in his investigation of campaign-related spending by WTP and its affiliates.
In a series of decisions and actions beginning this fall, Motl has said the groups made illegal corporate contributions by aiding several legislative candidates in the 2010 election, and failed to report campaign-related expenditures.
WTP, which later changed its name to American Tradition Partnership, has refused to publicly report any campaign-related spending in Montana or list its financial supporters, prompting critics to label it a "dark money" group intent on using secret cash to influence elections.
Motl has said Montana law requires disclosure of campaign-related spending.
Motl said he plans further findings involving other candidates who were involved with WTP and its affiliates.
James Brown, a Helena attorney representing former state Rep. Dan Kennedy of Laurel, who was the target of an October finding, said Thursday that Motl is misinterpreting the law.
Brown said many of Motl's finding are based on a faulty premise that candidates received more services from WTP than they paid for, and therefore accepted an illegal contribution.
However, Joe Dooling of Helena – the candidate defeated by Miller in the 2010 Republican primary – said Thursday he believes Miller willingly accepted and encouraged help from WTP without paying for it.
"It's pretty apparent what he did," said Dooling.
Missoulian State Bureau reporter Mike Dennison can be reached at 1-800-525-4920 or by email at mike.dennison@lee.net.