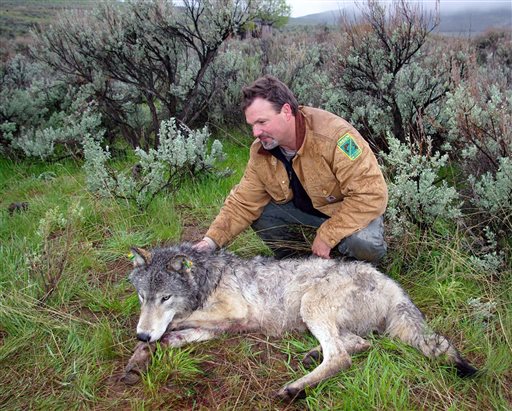 GRANTS PASS, Ore. — The latest livestock attack by Oregon's Snake River pack could put it one bite away from being the first considered for a state kill order under new rules.
The settlement of a lawsuit from conservation groups forced Oregon to create specific rules for using lethal control on wolves in cattle country.
Ranchers must make an effort to keep wolves away with non-lethal means, such as having cowboys in the area.
Then a pack has to make four confirmed and qualifying attacks in six months.
A wounded cow found Nov. 21 has been confirmed as the third for the Snake River pack.
The Oregon Department of Fish and Wildlife is evaluating whether non-lethal steps were taken that would qualify the attack in the countdown.