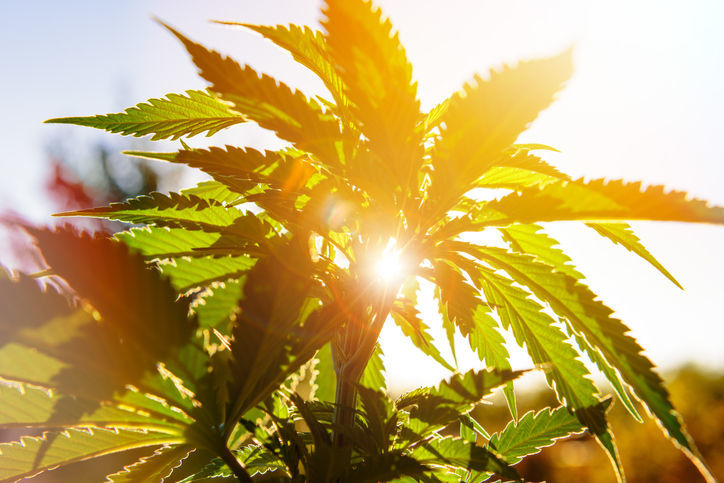 Next week marks a monumental shift in Montana's medical marijuana industry, as patients previously tied to one provider will be "untethered" and allowed to purchase cannabis at any dispensary in the state. 
"It's the first time that the cardholder really has real freedom to weigh in on the market, and that's very important," said Kate Cholewa, government affairs representative for the Montana Cannabis Industry Association. 
Untethering begins June 2. Montana's medical marijuana program currently has about 33,531 card-carrying patients, according to the Montana Department of Public Health and Human Services' April reporting numbers. There are 235 providers, according to the same report. Patient purchase limits, 5 ounces of cannabis a month, are still in effect. 
While patients may universally rejoice at the freedom to hit the open market, providers will now have to engage in a level of competition never before seen in the medical marijuana industry in Montana. Quality, selection and visibility will likely play a more important role than ever in maintaining the business, Cholewa said. 
"If you're large and have more visibility, that can be helpful," she said. "On the other hand, if you're a provider with, say, 1,000 cardholders, the first thing those 1,000 cardholders are going to do is go somewhere else. They're going to see what else is available to them in the marketplace."
Likewise, smaller providers may not be braced for 1,000 new customers coming through the door if they've kept their operation small to focus on quality, said Brian Monahan, one of the owners at Greenhouse Farmacy in Missoula. Opening the market to competition is also likely to drive prices down, he said. 
"If somebody can't afford to come down to those prices, because they're such a small time operation" it may be difficult to stay afloat, Monahan said.
Cannabis industry advocates and lawmakers began laying the groundwork for untethering in 2017, after the Montana Cannabis Industry Association revived the state's medical marijuana program and helped produce the blueprint for what a more regulated industry would look like. The 2019 state Legislature passed Senate Bill 265, which required untethering to begin by July 1. A key component of the new system was the seed-to-sale tracking system that sought to prevent black market weed from infiltrating legitimate commerce. 
Montana Department of Public Health and Human Services spokesperson Jon Ebelt said "significant changes" have been made to the tracking systems to accommodate the shifts set out in SB265. Providers will be charged with keeping track of patients' daily or monthly purchase limits as patients move from shop to shop, and as the state's tracking system, METRC, follows each medical marijuana card.
Bobby Long, founder and CEO of Flower Montana, one of the largest providers in Missoula, said that may present some challenges for a system that doesn't always carry real-time data and isn't always in harmony with providers' point-of-sale systems.
"There are some compliance issues of how do you verify how much they've purchased in real time," Long said. "That kind of database integration is something that's kind of challenging. I've been working really closely with METRC and my point-of-sale company to try to facilitate the conversation between them. It takes two weeks to write their base coding, and there's some challenges with it, for sure."
Cholewa said many of the kinks in the system that will be exposed in real time will have to be fixed along the way. That's pretty representative of how Montana's medical marijuana market has played out since it first went into place in 2004, through something of a barely regulated Wild West stage, federal raids and a near-shutdown before sophisticated regulations went into place in 2017. But untethering now, Cholewa said, is the best move for the patients who pay into the system for legitimate medical needs.
"We can't predict for sure how it's going to play out," Cholewa said. "It normalizes the market and it makes the market responsive to the customer and it lets the customer be the one who can sort the market for quality and service."
Be the first to know
Get local news delivered to your inbox!