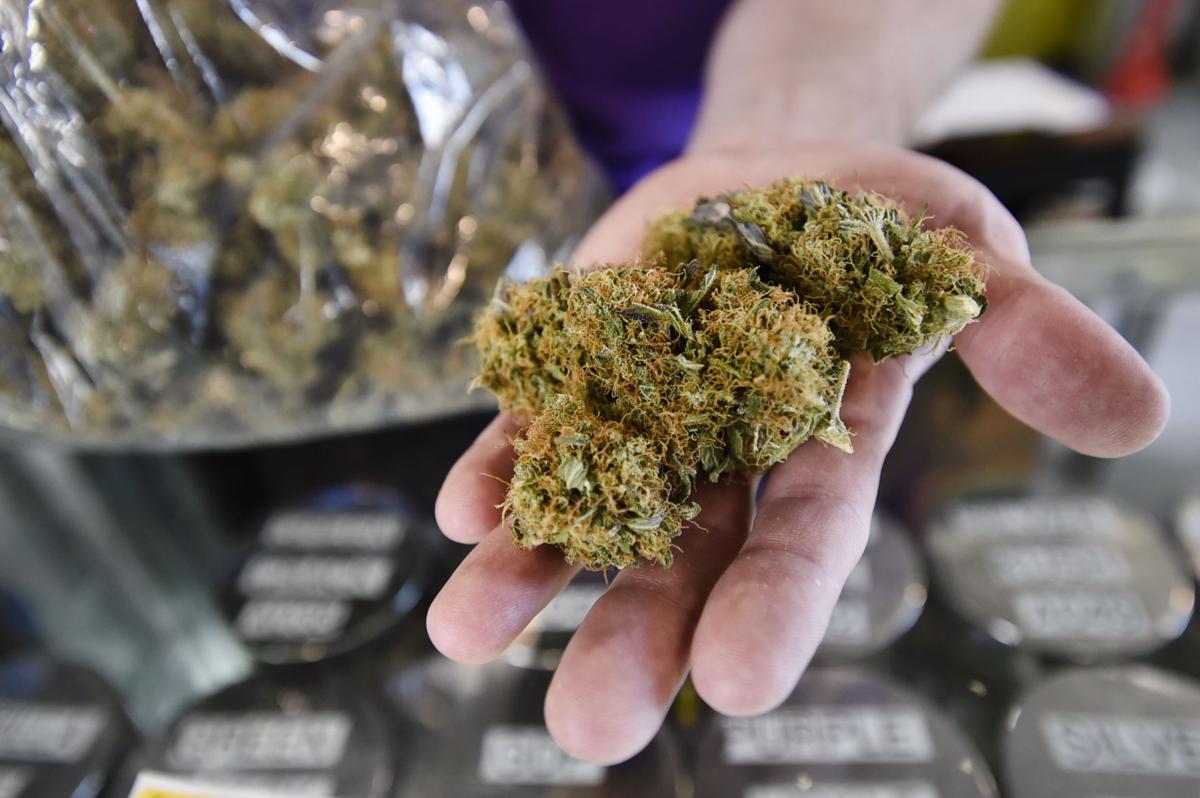 Industry players from across the state convened in Helena on Thursday to issue their concerns about proposed changes to the medical marijuana program.
The Montana Department of Public Health and Human Services released its proposed rule changes to the program earlier this month, making changes to the Montana Medical Marijuana Act set out by the 2019 Legislature with Senate Bill 265.
None of the 19 providers, patients, hemp growers or attorneys who addressed Thursday's public hearing spoke in favor of the proposed rules. Their criticisms primarily focused on new advertising rules, a ban on selling certain non-psychedelic products from out of state, and limits on how much product patients are able to buy from their providers. 
Cannabidiol, known more commonly as CBD, can be extracted from a marijuana plant and provide benefits such as pain relief. It does not, however, carry the same psychoactive effects as marijuana so, like hemp, it's not illegal and is widely distributed in shops not affiliated with medical marijuana, such as convenience stores. 
The department's new rules would ban licensed providers from selling CBD sourced from outside the state. Providers on Thursday decried the rule as too restrictive, citing too little CBD production within the state to satisfy demand, and high-quality products from out of state that are tested before they hit the shelf.
"I did a lot of research before deciding to put the line of CBD products I have in my store," said Talyn Lang, of Heirloom Remedies in Victor. "We are medical dispensaries and if that's something our patients need, we should be able to offer it to them as well since they can purchase it pretty much anywhere, at a gas station, at a convenience store."
Even Aaron Morrow, a Montana CBD extractor licensed under the state's Department of Agriculture's hemp program, said it was an unnecessary imposition on the budding industry. 
"I'm opposed because I think Montana extractors and Montana suppliers can get into this market and do well with the dispensaries without a lift up or an assist from the state," Morrow said during the public comment period.
The proposed rules also offer more definition than current regulations on what dispensaries are prohibited from including in advertisements. The proposal states any wording, photos or symbols of marijuana are off limits, as well as prices and description of any marijuana products. 
Taylor Ange, co-founder of Planet-3, a consulting service for providers in Montana, called the advertising rule "the most harmful and crippling" to the industry of the proposed rules, arguing patients won't be able to make educated decisions while seeking out medicine. 
"The purpose of any advertising restriction is to protect the consumer from deception and to protect the public from physical and financial consequences of underage use and adult abuse," he said. 
Erica Johnston, operations services branch manager for DPHHS, said the department would take the public comments to heart in finalizing the new rules. 
"It takes a lot of courage to come up and not say anything in support of the department but it also takes a lot of courage for us to sit here and listen," she said. "I want you to know that we sincerely appreciate your feedback and on the comments you provided today and we will take them into real consideration."
The rule changes also effectively brace the health department for "untethering," the upcoming shift for patients to be able to shop at any dispensary, compared to the current structure that requires them to sign up with a single provider. Department officials hope changes to the licensing and fee structures will provide the infrastructure needed to track patients as they move from shop to shop, rather than housing that patient's information through their dispensary of choice. 
Untethering will go into effect on or before July 1, according to the department.
The public comment period for the proposed rules ends Feb. 28.