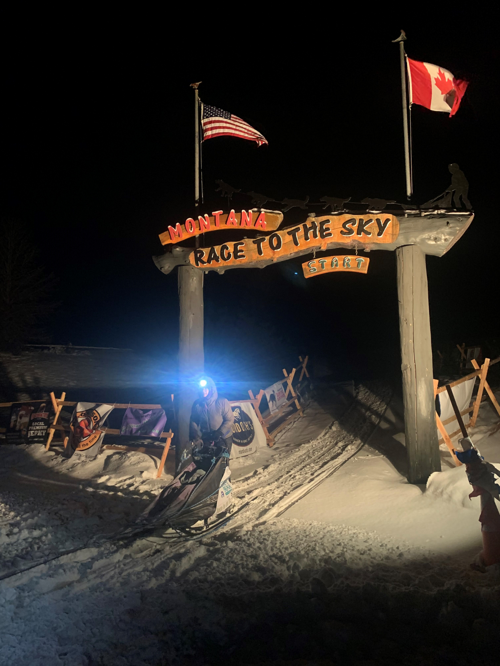 The last of the mushers in Montana's 35th annual Race to the Sky crossed the finish line near Lincoln on Tuesday, bringing the three-day dogsled race to a close. 
The nearly 200 huskies and 19 mushers participating in the 35th annual event left from Hi-Country Trading Post west of Lincoln on Saturday afternoon. The 300-mile race took teams to the Swan Valley and back, and the 100-mile race ended at the Morell Creek snowmobile parking lot near Seeley Lake. 
Although the dogs and mushers were both exhausted from a lack of sleep and the rigors of the race, race secretary Pam Beckstrom said, "They were all in great spirits when they came in and thought it was a great race."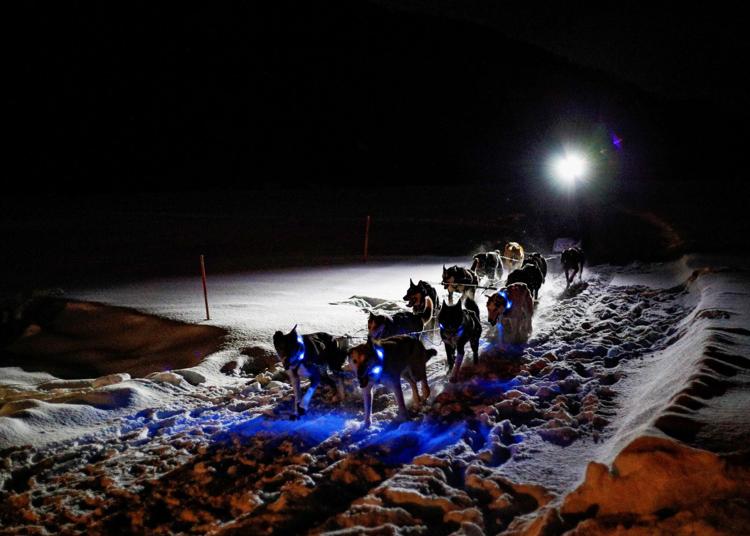 You have free articles remaining.
Five-time winner Jessie Royer of Seeley Lake finished the 300-mile race at 9:22 p.m. Monday. She also won the 500-mile race at age 17 in 1994 and the 300-mile race in 2015, 2016 and 2018. 
"The trail was good and the race was good," she told event coordinators after crossing the finish line. 
Gabe Dunham of Darby finished second at 5:51 a.m. Tuesday, Clayton Perry of Choteau finished third at 6:31 a.m. Tuesday, Cindy Gallea of Wykoff, Minnesota, placed fourth at 8:56 a.m. Tuesday, Damon Ramaker of Fountain, Minnesota, finished fifth at 8:57 a.m. Tuesday, and Kevin Mathis of Monona, Iowa, finished sixth at 2:06 p.m. Tuesday.  
"They were going through probably 6 inches of snow, so that always slows them down quite a bit," Beckstrom said. 
Three first-time Race to the Sky teams withdrew from the 300-mile race Sunday: Jesse Flory of Hesperus, Colorado; Patrick Roy of Paradise; and Jed Stephenson of Sandpoint, Idaho. According to Beckstrom, some dogs on the teams were less experienced and tired quicker than expected.
In the 100-mile race, Josi Thyr of Seeley Lake placed first on Sunday, Scott White of Snohomish, Washington, placed second, Charmayne Morrison of Bozeman placed third, Christina Gibson of Carlton, Washington, placed fourth, Jordan Hillock of Minersville, Utah, placed fifth, Spencer Reiss of Bozeman placed sixth, Roy Etnire of Seeley Lake placed seventh, Steven Thomas of Darby placed eighth, Steve Madsen of Cougar, Washington, placed ninth and Jane Devlin of Bend, Oregon, placed 10th.