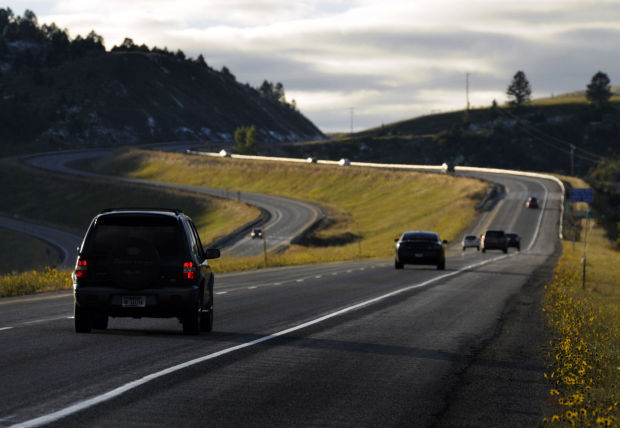 Speed limits have long been controversial in Montana. Here are a few highlights from recent history.
1974: Montana had no daytime speed limit throughout its history until 1974. That's when Congress, at President Richard Nixon's urging, passed a 55 mph daytime highway speed limit aimed at saving fuel after the oil crisis the previous year. The new speed limit became derisively known as "the double nickel."
After the federal government threatened to withhold highway funding for states that refused to comply, Montana enacted a $5 fine for "wasting a natural resource" for drivers caught exceeding the 55 mph speed limit.
Tickets for these speeding violations never went on drivers' records under the Montana law. Some drivers kept wads of $5 bills in their glove compartments and had one ready to hand an officer, along with their driver's license, when stopped.
1987: Under the Surface Transportation and Uniform Relocation Assistance Act, Congress permitted states to raise their speed limits to 65 mph on rural interstate highways. Later that year, Congress allowed non-interstate rural roads that met interstate standards to have higher speed limits.
December 1995: Congress threw out the federal 55 mph speed limit passed in 1974. Without the federal law, Montana operated with only its basic rule, which required motorists to drive in a "reasonable and prudent manner," based on weather and road conditions during the day. It was widely criticized, with drivers complaining they weren't certain how to meet this standard.
December 1998: The Montana Supreme Court, in 4-3 ruling, struck down Montana's unique "reasonable and prudent," calling it unconstitutionally vague.
May 1999: A law passed earlier that year by the Montana Legislature took effect to set a 75 mph speed limit on interstate highways in Montana. It was the state's first posted daytime speed limit since December 1995.