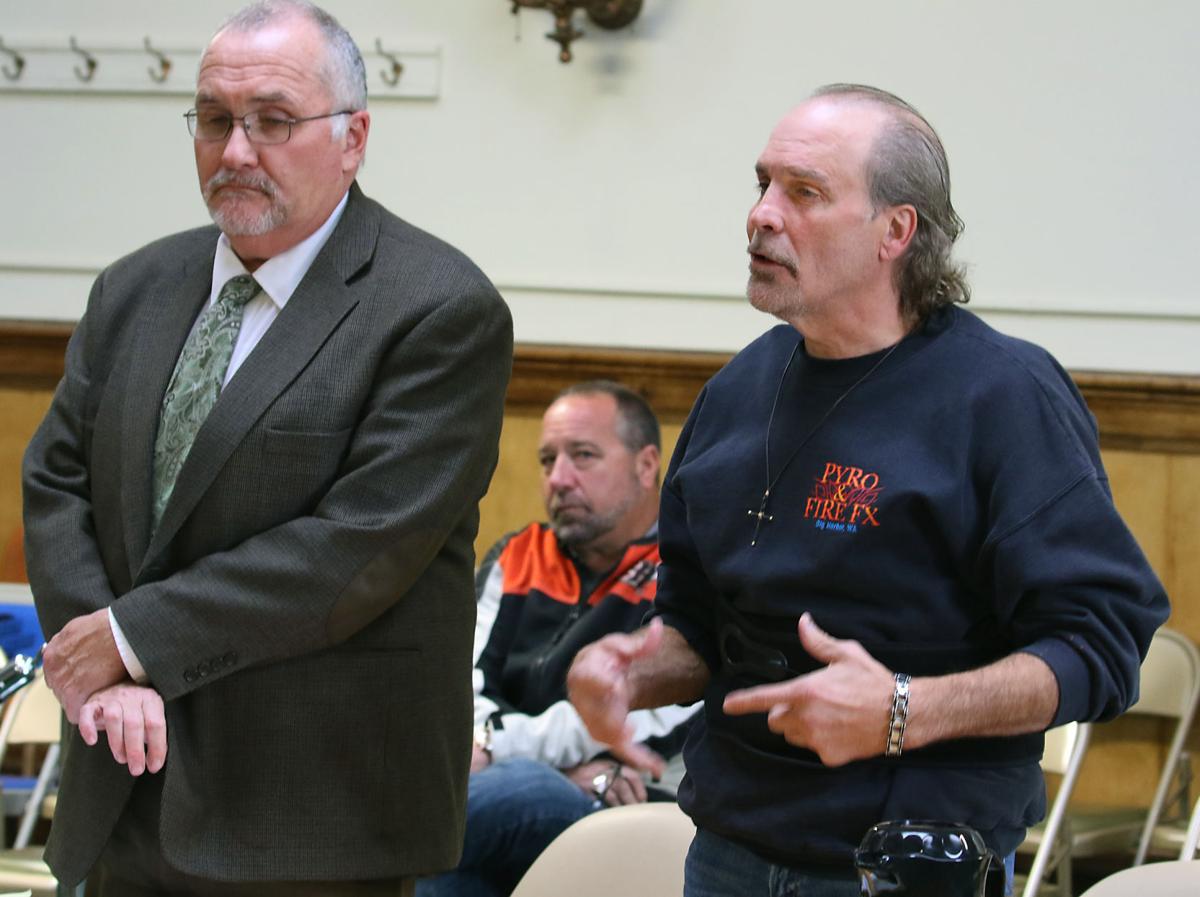 BUTTE - Daredevil Robbie Knievel received a two-year deferred sentence in Butte district court Thursday in connection with a drunken driving incident in 2015.
Knievel, the son of the legendary Evel Knievel, stood before Judge Brad Newman and said he was "definitely guilty" of endangering the individuals who were involved in a four-car pileup after he ran a red light on April 21, 2015.
"Before I plead guilty, I would like to say from the bottom of my heart I thank God nobody got hurt. I was definitely guilty, and I learned a lot from it," Knievel said.
The 54-year-old previously denied the felony charge of criminal endangerment in Butte district court.
Knievel pleaded guilty to a misdemeanor count of driving under the influence, a second offense, which was amended from a felony count by Butte-Silver Bow County prosecutors. He received a six-month sentence in city court with all but seven days suspended.
Knievel, who has been sober since his arrest last year, cited his drinking problems "all my life" and thanked God that none of the victims were hurt.
"I don't even know who any of the people are to this day, and that accident just really woke me up in my life," he said.
Knievel was walking with a cane in court, having suffered a spinal injury in a "sober jump" exhibition in Palm Springs, California, several months after the Butte accident. He had surgery on his spine in February of this year.
Deputy County Attorney Ann Shea argued for a deferred sentence, saying it was the right amount of time for monitoring and rehabilitation. Two years of reporting to a probation officer would be the best for Knievel and the community, she said.
Insurance covered the property damage resulting from the crash, and no restitution would be required, Shea said.
Defense Attorney Walter Hennessey agreed with the prosecutor, adding that the deferred sentence would give his client a chance to prove to the court he had changed.
Newman said he had considered a custodial sentence for Knievel, but given his lack of a felony conviction, a "deferred sentence should be our first line of attack."
Knievel was overcome with emotion, at times crying, as the two attorneys made their sentencing recommendations.
Newman reminded him how close he came to endangering the lives of the victims in the crash, and hurting himself.
Noting Knievel's fame, Newman also ordered him to complete 40 hours of community service, specifically for educational purposes. Knievel had earlier said that he wanted to continue speaking about the dangers of drinking and driving.
"You're going to be a better messenger than the court can be — maybe change someone's life," Newman said."