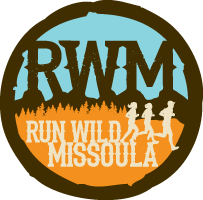 After six years running as "chancellor of libations" for Run Wild Missoula's Last Wednesday Beer Run, Pat Cross is handing over his mug.
Cross, who founded the run, recently decided to step down as chancellor to let another runner bring in new ideas and direction for the event.
The new chancellor will be Dana Bandy, the web manager for Run Wild and an original Beer Run participant.
Bandy said he's filled in for Cross occasionally over the past few years, but even with that experience he may not be able to compete with Cross' energy and personality.
"He's a tough one to follow," Bandy said. "Hopefully, I'll make it fun in a different way."
Cross started the monthly run in 2010, after he realized that Run Wild put on great programs, but was short on social activities for its members. He had an idea for a beer run and pitched it to the club, which told Cross to start it if he thought it would work.
"I thought I was just being the idea guy, but I turned into being the chancellor," Cross said.
Over its six years of existence, the run has started at various locations downtown, on Reserve Street, at Big Sky Brewing Co. and even out at Lolo Peak Brewing Co., with runs winding through trails, neighborhoods and busy avenues.
"That's one of the nice things about Missoula. It's really hard not to find a decent place to run," Cross said.
In October 2010, just three months after the first run, Run Wild and the Beer Run received a publicity boost when Caballo Blanco, the world-famous distance runner who was featured in Christopher McDougall's book "Born to Run," participated in the event while he was in town to give a talk at the Wilma Theatre.
About 30 people showed up for the first Beer Run, Cross estimated, and participation has ranged from around 20 runners at its lowest, to almost 500 at this year's Missoula Marathon Beer Run.
Tony Banovich, executive director of Run Wild, said the run has become an integral part of the marathon weekend and the club's schedule year-round, all due to Cross' hard work.
"It's a neat, unique little part of our club," Banovich said. "It's a big loss for us. ... We'll miss having him, but we understand."
The run is held every month, with a few special events scattered throughout the year, including Christmas and Halloween-themed runs. The Thanksgiving run starts at the Double Front, famous for its fried chicken, which Cross said was the closest he could get to turkey, because "they're both poultry."
Cross sees the run as a way to show people what Run Wild is about, without committing them to becoming club members.
"Whether it's tomorrow night or any time ... we're more than happy to have anyone come run with us." Cross said.
Banovich agreed that the low-pressure aspect of the event is one of its strengths. People of all abilities and skill levels can take part and it helps build camaraderie in the club.
"It's a real social, enjoyable and relaxing event," Banovich said.
The social aspect of the run is Cross' favorite part of the event. Usually during runs, Cross said, runners end up talking to the people who run about the same speed as them, but the Beer Run gives participants the chance to connect afterward while having a cold drink and a bite to eat.
Cross will continue serving as vice president on Run Wild's board of directors and plans to regularly volunteer for other events throughout the year, including filling in as leader of the Beer Run if needed.
"I'm not leaving the club by any stretch," Cross said. "It's been a lot of fun."
July's five-mile Beer Run starts at the Silver Dollar Bar at 6 p.m. Wednesday, the same week and location of the very first event, and is open to the public.