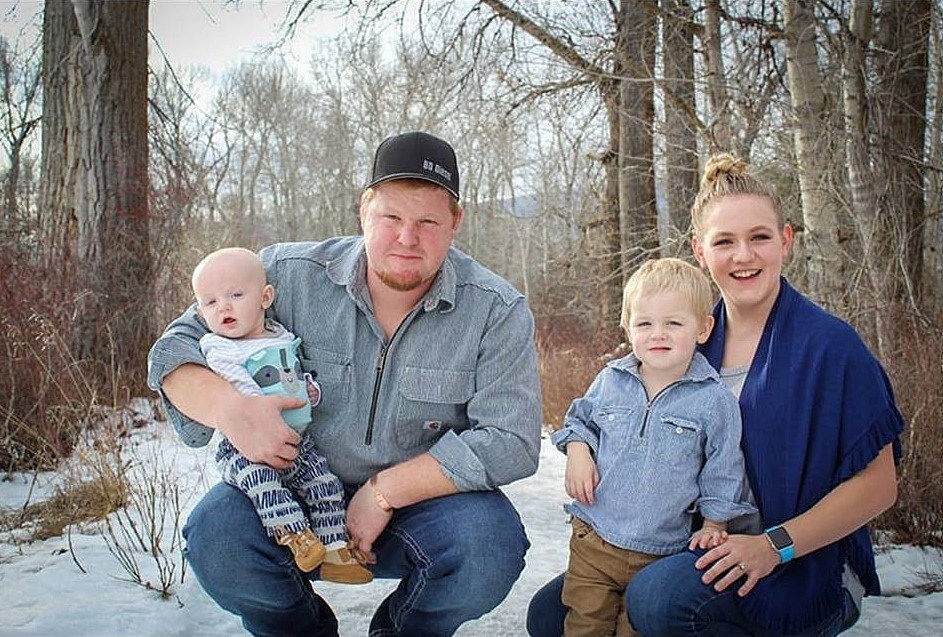 The Stevensville man who survived eight gunshot wounds in a March attack will return to Montana Saturday, the state Department of Justice said.
Casey Blanchard has been under medical treatment at University of Utah Hospital in Salt Lake City, where another shooting survivor, Montana Highway Patrol Trooper Wade Palmer, was also undergoing medical treatment before returning to Montana May 23. 
Last week officials announced Blanchard could be following close behind Palmer in his return. Both homecomings involve adversity still ahead. Blanchard is now a paraplegic, according to his wife, while Palmer is still non-verbal as he recovers from a penetrating traumatic brain injury as well as others from being shot three times. 
Blanchard and his wife Leah will drive home to Montana, DOJ said in a release Friday morning. 
"These past few months, we've been surrounded by a strong medical team here at the University of Utah that kept us moving at every hurdle," the Blanchards said in the statement. "Although Casey is now a paraplegic and has other limitations, we are both adjusting to this huge change to our lives and we are continuously improving every day.
"We want to thank Casey's medical team, along with the amazing troopers who let us in with open arms during our stay here. We also want to thank our hometown for all the support, love, and prayers that have been sent our way. We truly couldn't have come out as strong as we have without you guys."
Blanchard now begins a home-based therapy program. When they drive home, they'll be met at the Missoula County line by a Montana Highway Patrol trooper who will escort them to Stevensville. They are expected to arrive in Stevensville at approximately 7 p.m. Anyone who wishes to show out to support the Blanchards "should line Brooks Street in Missoula or meet at the Stevensville Wye," DOJ said. 
Blanchard was one of four people shot in the late hours of March 14 and early March 15 in two separate shootings believed to have been carried out by the same man. Blanchard, his friend Shelley Hays and mother Julie were driving home from a bar while on Expressway when another vehicle reportedly used its headlights to flag them down. When they stopped, the gunman opened fire, striking Blanchard eight times, wounding his mother and killing 28-year-old Hays.
An hour after authorities began looking for the suspect's white SUV, Trooper Palmer found the vehicle near Evaro and was shot three times as he approached the rig parked on Highway 93. He and Blanchard were stabilized at Providence St. Patrick Hospital before being flown to Utah. 
The 10 weeks since the incident has been a parade of fundraisers, benefits and support for the victims of both shootings. 
"I can't recall an incident in recent years in Montana that brought so many people together in support as that tragic night in March," Attorney General Tim Fox said in the press release. "The outpouring of assistance from across Montana and in Salt Lake City on behalf of Casey and his family has been incredible."
Johnathan Bertsch, 28, of Arlee, was arrested without further incident not far from the scene where Palmer was shot. He is charged with one count of deliberate homicide and three counts of attempted deliberate homicide. His bail remains set at $2 million.