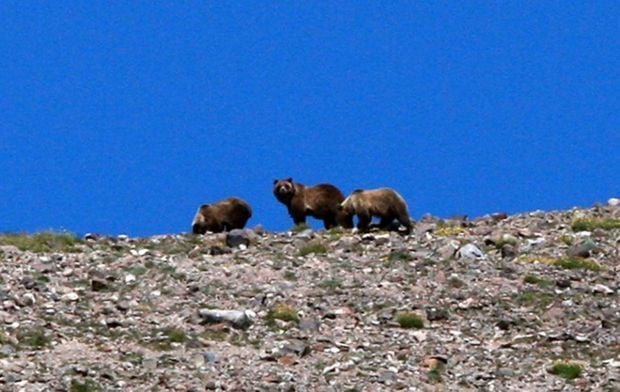 CODY, Wyo. (AP) — The U.S. Forest Service will keep three areas southeast of Yellowstone off-limits to motorized vehicles and mountain bikes in the latest draft of its management plan for Shoshone National Forest.
The Greater Yellowstone Coalition environmental group praised the move.
Snowmobile and all-terrain vehicle enthusiasts had wanted no additional protections for the DuNoir Special Management Unit north of Dubois and the Franc Peak and Wood River areas southwest of Meeteetse.
Those areas should remain off-limits to motorized travel and mountain biking, Forest Service Deputy Chief Jane Cottrell wrote in a recent memo.
The decision follows nearly a decade of work to update the management plan. The last plan was approved in 1986.
Cottrell recommends no mountain biking be allowed on a 6.8-mile section of the Pinnacle Trail in the DuNoir Special Management Unit. Restricting the other areas to travel by foot or saddle would help preserve their wilderness characteristics, she wrote.
The Francs Peak area is "really, really stunning country and phenomenal wildlife habitat," said Caroline Byrd, executive director of the Greater Yellowstone Coalition.
The area has the highest concentration of grizzly bears in North America when they congregate to feed on army cutworm moths on the high slopes, Byrd said.
Fifty-six percent of the forest is designated wilderness. The new forest plan proposes no new wilderness designations.
The draft forest plan also proposes protecting more than 900,000 of the 2.4 million-acre forest from oil and gas drilling. In addition, pack goats would be prohibited in areas with bighorn sheep to help prevent the spread of disease to the wild animals.
Forest officials are incorporating Cottrell's recommendations into the draft plan and it could be approved by the regional forester by next spring, Kristie Salzmann, forest spokeswoman, said.