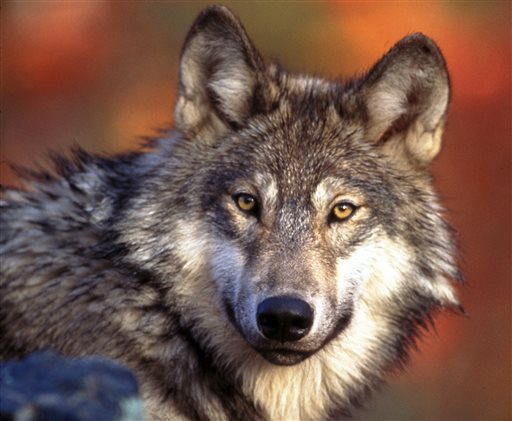 Through Dec. 20, Montanans can weigh in on proposed rule changes that will give landowners more latitude in killing a wolf that threatens their livestock or their pet — and doing so without a hunting license.
By video conference Tuesday evening, the Montana Department of Fish, Wildlife and Parks took comments and answered questions on the proposed changes from three sites — Billings, Helena and Great Falls.
The department is charged with writing the rules to implement Senate Bill 200, which was passed during the most recent legislative session. The new law allows landowners to kill a wolf if it's a "potential threat" to human safety, livestock or dogs. Current law requires the wolf be in the act of attacking, threatening or killing livestock before the wolf can be killed.
The landowner or his/her agent must notify the department when a taking occurs and must preserve the carcass of the wolf.
In addition, the law lowers the cost of a nonresident wolf license from $350 to $50. Montana residents pay $19.
Quentin Kujala, the department's wildlife bureau coordinator, said the rulemaking process to implement SB 200 has trimmed language and eliminated redundancies in existing rules. Under the new law, the same process will continue to apply when a landowner kills a wolf that's threatening livestock, people or pets, he said. That rule requires the U.S. Department of Agriculture's Wildlife Services to investigate the taking, and that the taking be reported to Fish, Wildlife and Parks.
The state's wolf population has been on the rise in recent years. Montana's most recent wolf count released last spring showed 147 verified packs consisting of 625 wolves. Thirty-seven of the packs had confirmed breeding pairs.
Two Helena residents who attended the video conference said they have concerns with the proposed rules.
Jonathan Matthews said bite marks on livestock don't necessarily equate to predation and said "scientific precision" is being removed under the new rules.
"I like the fact … that we are not regarding wolves as vermin that should be shot almost without consideration," he said. Wolves are wildlife, he noted, "and should be treated with respect like other wildlife."
Sarah Sadowski said she doesn't support "folks taking measures into their own hands." She said she'd rather landowners be required to obtain a permit and to contact the department "before making a kill."
Send comments to: Fish, Wildlife and Parks Wildlife Division, P.O. Box 200701, Helena MT 59620-0701. Or email comments to fwpwld@mt.gov.