When examining changes at Washington Elementary this school year, the walls jump out first. A new mural waits inside the front door. Students' pictures adorn hallways. Teachers' classrooms have their own custom paint jobs.
And yet, teachers say that's the least of the changes sparked by the adoption of methods espoused by the Ron Clark Academy, a private school in Georgia. The methods are taking root around School District 2.
"It's not about the painting. It's not about the walls. It's not about the stage," said kindergarten teacher Melissa Soucy. "It's about the passion for every teacher and how they bring it into the classroom in their own way."
That's not to say that Soucy hasn't followed the Ron Clark Academy model for her passion. As she led students in a counting exercise Friday morning, she sat on a stage with students on the floor around her, drumming on the stage with their hands as they counted off numbers. Her walls look like a mad-chemist illustration, reflecting her status as a district coach for a hands-on science program. The stage, the student movement and the unique decor are all Ron Clark hallmarks.
And the physical changes, like the mural, do help students, principal Deedee Larson said.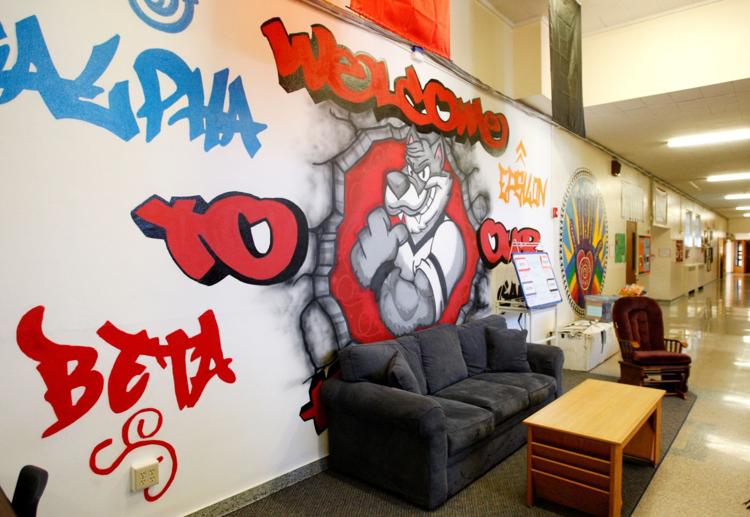 "I just wanted this 'pop' — this kind of a 'wow,'" she said, "so when you walk in the front door (kids) are like, 'This is the place I want to be.'"
Soucy helped lead the Ron Clark charge at Washington. Larson had read up on the program, but Soucy pushed to see the real McCoy.
"She said, 'We just really need to go,'" Larson said.
Five staff members including Larson and Soucy visited the Atlanta academy last spring. Larson was impressed enough that she's scheduled enough trips to train each educator at school by the end of April.
"It is something that you feel at a deeper personal level. It's not a book I can bring back and teach lessons on at a staff meeting," Larson said. "I've been to a ton of professional development-type things … this was just different."
It's also expensive, Larson readily admits. The Atlanta Journal Constitution quoted training costs at $425 per day, and that doesn't include travel costs from Montana.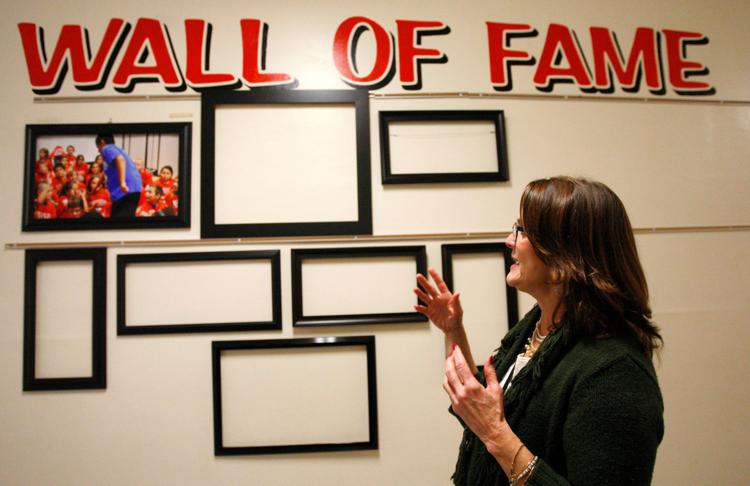 The school's parent-teacher association ponied up some money, and Larson allocated federal money the school gets for having a high proportion of students from low-income families.
"It was a no-brainer for us," said school secretary Julie Wilkinson, who's also a PTA member. She's slated to attend an upcoming training trip.
"I just need to get those kids excited," she said. "I think I just need to be the cheerleader — me, personally."
'Reaching them'
Fourth-grade teacher Diane Brown played soothing music that wouldn't have been out of place at a beachside resort as her students worked on Friday. It fit the vibe of her room, with drawings like a smiley face, star and peace sign on the walls.
When she killed the tunes, students noticed. A few started fidgeting in anticipation. A new song came on: Fitz and the Tantrum's catchy "HandClap," and Brown led a short, impromptu dance party. About halfway through, the song faded, and students returned to their work.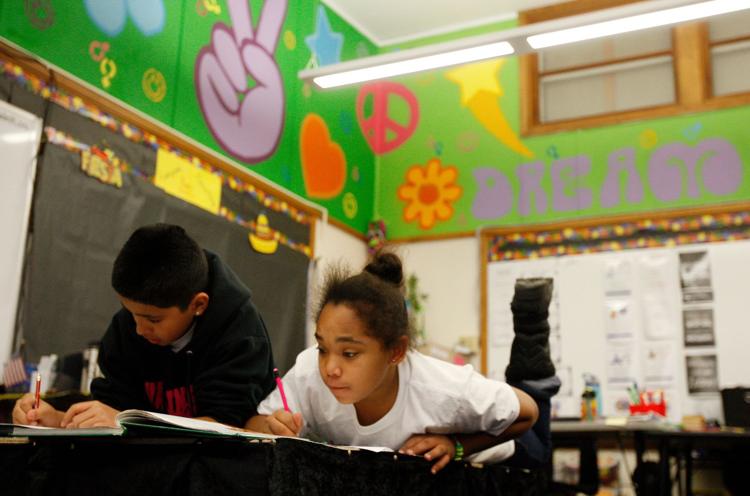 Dancing is a Ron Clark Academy staple.
"It's about engagement," said Larson, watching Brown dance among kids. "It's fun. It's reaching them at their culture, what they're interested in."
You have free articles remaining.
Kids are also expected to reach high academic standards; almost every student at the Ron Clark Academy — which selects students to fill out a student body that reflects the surrounding, mostly poor neighborhood — has gone on to attend college.
Those standards include a demanding code of conduct and an emphasis on manners. Larson recounted watching Clark bluntly call out a student for being "annoying" and disrupting class.
"He does things that we're not going to be able to do here," she said. "If I said that I would be like" — she made a noise indicating big trouble.
The school is focusing heavily on manners and polite behavior. In a somewhat common occurrence in Billings schools adopting the Ron Clark approach, several Washington students walked up and introduced themselves to visitors, shaking hands as if practicing for a job interview.
Getting teachers on board can also be challenging. Larson said that some veteran teachers were skeptical of Ron Clark methods.
"My one teacher was like, 'I'm not a cheerleader,'" she said. "She came back (from Atlanta) and said, 'it's so much more than that' …  She said, 'no, I'm not going to be up on my desk. I'll play a little music.'"
But the enthusiasm, high expectations and focus on respect is still there, Larson said.
"It's about rigor and passion for education."
Attendance
Getting students to school has been a long-standing priority at Washington, and a long-standing challenge. Too many students miss too much school, something that most economically poor schools struggle with — and the academic performance of chronically absent students suffers.
Improving school climate — how students feel about a school — can lead to improved attendance rates.
The competition inherent in the Ron Clark approach, which sorts students into multi-grade houses that can earn points for things like volunteering or simple good deeds, can lead to "positive peer pressure," Soucy said.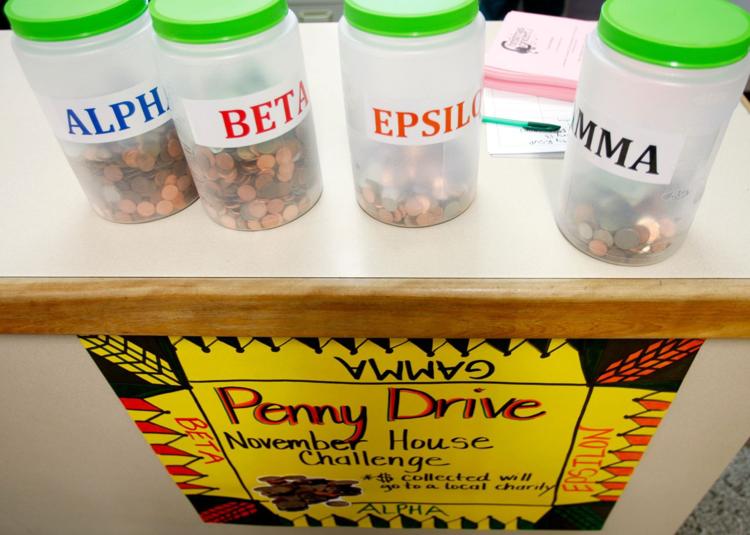 She cited students asking each other about being gone from school, potentially missing out on points for good attendance.
While there are good reasons to miss school, like illnesses, Soucy's kindergartners are dependent on their parents to get them to school. And not every parent is consistent.
"If they're going home and telling their parents (that) they want to be in school, they need to be in school, hopefully that motivates the parents," she said.
So far, Billings schools that have invested in Ron Clark methods tend to be those that struggle with attendance and serve poor families, but not all are. Travis Niemeyer, who started pushing Ron Clark methods several years ago as a principal at Newman Elementary, has done the same for the last two years at Beartooth Elementary. Ponderosa and Boulder elementary schools are also adopting Ron Clark principles, and Newman has continued, Larson said.
She and Niemeyer have had "baby stages" conversations about opening up their schools to other SD2 teachers interested in Ron Clark principles, Larson said.
Washington Elementary is examining its attendance, behavioral and academic data to try to see if the new methods are moving the needle.
"We know change is a slow process," Soucy said.