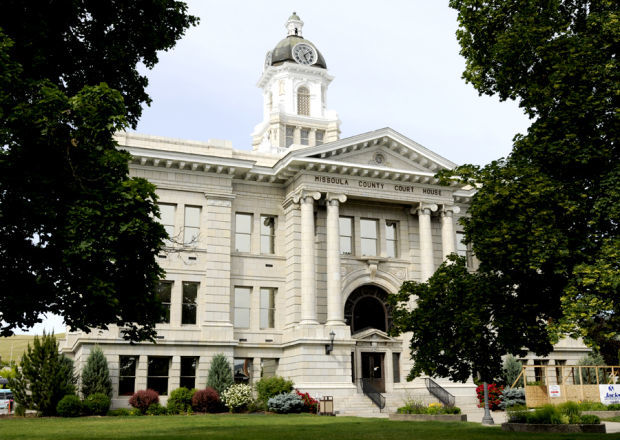 Bonner Milltown Community Council
Where: Intersection of Highway 210 and Tamarack Road in Pine Grove.
Agenda: Celebration of the completion of the first phase of the West Riverside bicycle/pedestrian trail.
Where: Bonner School Library, Highway 200, Bonner.
Agenda: Representatives from HDR Engineers will update on progress with the Bonner/Milltown Waste Treatment Feasibility Study; election of officers; consider the initiation of a planning process for Bonner/Milltown; consider public comment on the Longview coal export terminal.
Missoula Conservation District
Where: USDA Service Center Conference Room, 3550 Mullan Road Suite 106.
Hellgate Elementary Board of Trustees
Where: School District 4 Board Room, 2385 Flynn Lane.
Agenda: Adopt resolution calling for bond election; Hellgate Elementary Education Association contract consideration; work day adjustment consideration; certified staff considerations; classified staff resignations; consider membership in the Montana Rural Education Association.
Seeley Lake Community Council
Where: The Barn, 2920 Highway 83, Seeley Lake.
Agenda: Overview of the U.S. Forest Services' trail maintenance plan; Blackfoot Clearwater Stewardship Project; update on the Council's Traffic Project; election of officers. 
Missoula City Council
Where: City Council Chambers, 140 W. Pine St.
Parks and Recreation Board
Where: Headwaters at Currents, 600 Cregg Lane.
Missoula Rural Fire District Board of Trustees
Where: MRFD Station 1, 2521 South Ave. W.
Agenda: Election of officers; approval of Montana State VEBA; resolution 16-3 Montana State VEBA; approval of the AFG; resolution 16-4 to go out to bid for four compressor cascade and fill station; approval of the Volunteer's Association Deferred Compensation disbursement; fiscal year 2015/2016 preliminary budget.
Missoula County Public Schools' Board of Trustees
Where: Business Building Board Room, 915 South Ave. W.
Target Range Sewer and Water District Board
Where: Community Medical Center Meeting Room H.
Target Range School
Where: School Conference Room, 4095 South Ave. W.
Missoula Housing Authority Board
When: 5:30 p.m. Wednesday.
Where: Missoula Housing Authority, 1235 34th St.
Flathead Basin Commission 
Where: Lone Pine State Park, Kalispell.
Agenda: Development Committee report, financial status, Flathead Community Foundation status update, 401 (c)(3) update; Flathead Watershed Restoration Plan; rail update; AIS strategic plan, drought, wastewater.
Missoula County Open Lands Citizen's Advisory Committee
Where: CAPS Office Conference Room, 323 W. Alder St.
Agenda: Anderson-Miester Open Space Bond Project L2 discussion and recommendation.
Missoula City-County Health, Air Pollution Control and Water Quality District Boards
When: 12:15 p.m. Thursday.
Where: 301 W. Alder St. Room 210.
Agenda: Continuation of hearing and possible action on proposed revisions to Health Code, Regulation 2 Large Group Function Public Health permits and to fees; approve Public Health Emergency Preparedness Checklists; approve letter of support for Montana Department of Public Health and Human Services request for proposal for home visiting.
Missoula Redevelopment Agency Board
Where: Hal Fraser Conference Room, 140 W. Pine St.