The Yellowstone County Toys for Tots once again partnered with the Montana Highway Patrol to collect children's toys for the holiday season.
Both organizations, along with Connoisseur Media, worked together to host the annual Pack the Patrol Car event on Saturday at Stockman Bank on King Avenue West. County residents donated unopened boys and girls toys for families in need. Santa Claus also made an appearance.
Alex Isidro and her family showed up on the sunny December day to donate a few toys, including dolls, stuffed animals, dinosaur toys and a Minnie Mouse guitar.
"We've been in situations where we haven't had a lot," Isidro said. "We still don't have a lot, but we have enough where we can help somebody else who might not be able to afford anything."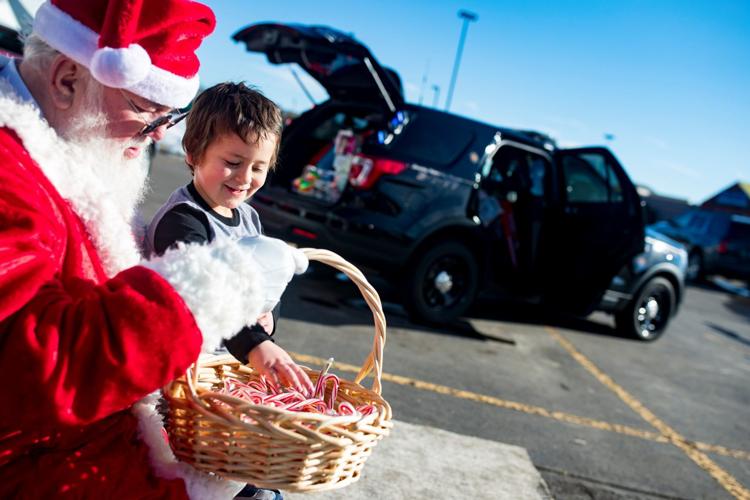 As of noon on Saturday, an MHP patrol SUV was filled to the roof with colorful boxes containing dolls, board games and play sets. About nine Toys for Tots boxes were filled as well.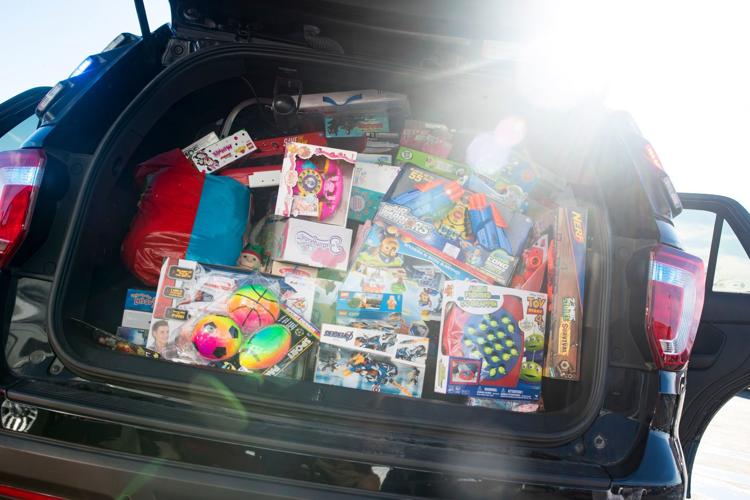 You have free articles remaining.
MHP has been a part of the toy drive for about five years.
"For MHP, one of the main goals is the community and we like to be involved," MHP Trooper Trever Chase said at the event. "We try and give back the best we can and influence the public to do the same."
After the unopened toys are collected, they're taken to MetraPark where they are stored and distributed to families. Once parents have registered and are approved to participate in the program earlier in the season, they can then pick out toys for their kids during a scheduled visit, according to Staff Sgt. Brandon Shaw, U.S. Marine Corps Toys for Tots coordinator for 2019.
Toys will be donated Dec. 10 through Dec. 14.
This year, the goal is to distribute toys to 3,000 children in the county, Shaw said. In 2018, about 4,800 kids were served, including those who received toys that were left over from distribution.
"Every year, we seem to get more and more," Chase said.