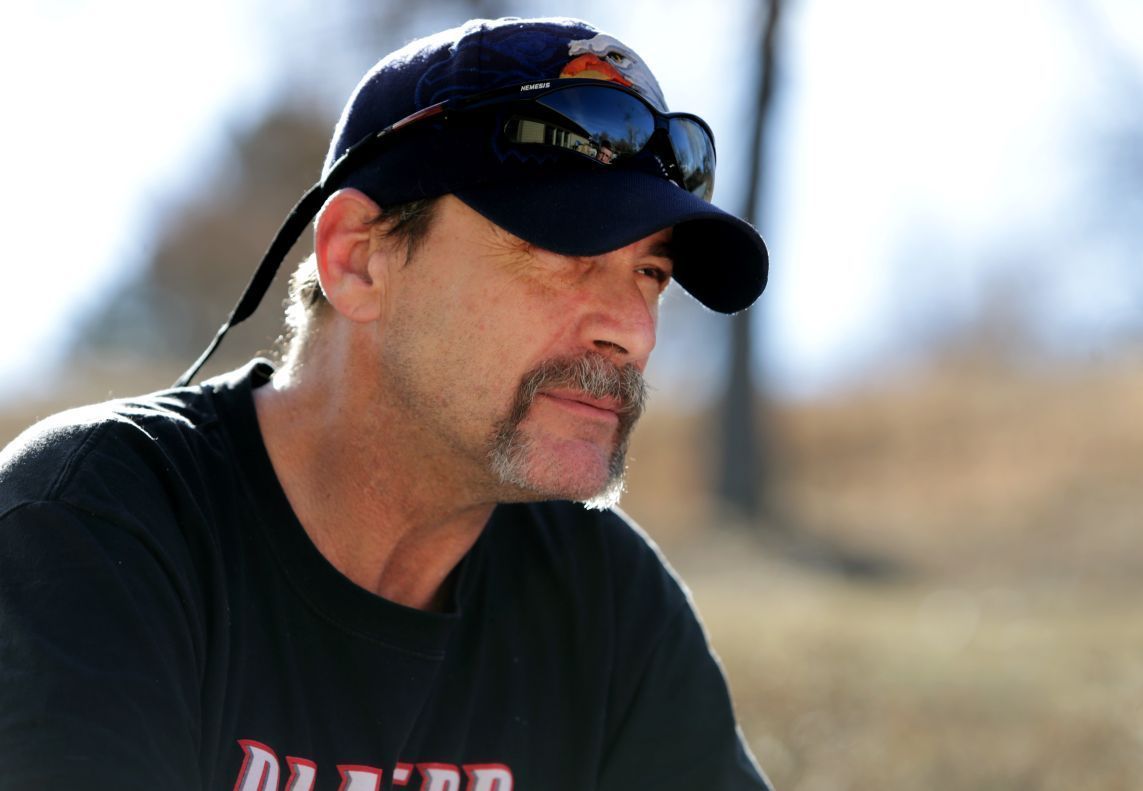 BILLINGS – He'd spent only a couple weeks living at Independence Hall before he died in a collision with a pickup while bicycling Monday morning, but there were still some stories about 39-year-old James W. "Jim" Clark.
"He loved his family, and he loved Montana," said Shawn Martin, 49, Clark's roommate at Independence Hall, a 20-bed men's transitional housing unit for veterans operated by Volunteers of America. The two had also spent time in Alaska.
At about 6:45 a.m. on Monday, Clark was hit by a 2003 Ford pickup driven by a 35-year-old Billings man near the intersection of the Sixth Street bypass and Swords Lane. In a news release, police said Clark was wearing a helmet at the time of the collision.
During their brief time together, the two roommates talked about their military service, which Martin said for Clark included a pair of tours in Afghanistan.
"He appreciated living here," Martin said. On Monday morning, "he was just on his way into town. It was a shock that a man who had made it through two tours was killed while riding a bicycle. It was shocking and disturbing when we got the news" later Monday.
"He was like the rest of us," Martin said, "a guy trying to get things together."
Martin spent a few years working in the Aleutian Islands, and Clark separated from the service in the 50th state.
"I do know he loved Alaska, but the climate and the lack of sun drove him south," Martin said.
Martin said he felt for Clark's wife and 7-year-old son. A visitation has been scheduled for 5 to 7 p.m. Wednesday at Heights Family Funeral Home and Crematory, 733 W. Wicks Lane.
Martin said that only a handful of veterans who live in Independence Hall get around town by riding their bicycles. Most residents have their own vehicles, he said.
"It's dangerous out there," he said, citing the intersection where Clark was killed as particularly hazardous.
Billy Holder, the director of the facility, a director of veterans services and a commissioned minister, said that Independence Hall, opened in 2009, has suffered its share of deaths among residents and former residents. They've died after being transitioned into hospice care, after being discharged from the facility and a couple have died while staying there, he said.
In one case, a resident who'd been hired as night staff had purchased a T-shirt for an upcoming motorcycle rally. Residents framed the T-shirt in his memory and hung it at Independence Hall.
When a death occurs, "the guys here jump all over it," he said. "Their military background kicks in, and they just take care of each other."
He said a handful of residents plan to attend Clark's visitation Wednesday.
Gesturing to a stack of applications on his desk, Holder said the facility isn't quite full as of now, "but it will be, soon."
The average stay, he said, is four to six months. Staff works with veterans to get them into permanent housing.
"You don't get homeless overnight," he said. "They're working to find a job and pay off their debts. This is a program and not a shelter. We're helping them get on track for success."
Holder said he met Clark only once. On Tuesday, he was busy meeting with other Independence Hall residents, "just checking in to see how they're doing."
"Guys were shocked. It was unbelievable, shocking and disturbing" when residents heard of Clark's death, Martin said. "All I can say is, he's in a better place now."